We Buy Old And Rare Whisky & Fine Spirits
Sell Your Bottle

Most Wanted
Spirits & Liqueurs
Every spirit tells a story. From ancient rums like Harewood 1780 to prestigious Cognacs like Remy Martin Louis XIII from the 1950s, AE DOR No.5 1840, Martell Cordon Argent and Hennessy Paradis, each bottle is a piece of history just waiting to be opened.
Though still misunderstood by many, the popularity of high-quality and old and rare liqueurs is on the rise. One of the most famous examples of this is Chartreuse, a drink with a very long history made by monks to a secret recipe, which boasts a distinctive freshness and complex taste that has won it a cult following amongst drinks connoisseurs.
Alongside Chartreuse are liqueurs crafted by famous brands like Campari, Gordon's, Cinzano, Martini, Tia Maria, Cointreau and Grand Marnier, which have longstanding reputations for their reliable quality. With cocktail culture booming like never before, older bottles from these brands are gaining in popularity, not only because they are the reason the brands gained a reputation for quality in the first place, but also because they offer a unique flavour profile that's often no longer available.
Request A Valuation
Rum
The history of rum dates back hundreds of years, and the complex taste and different styles coming from production regions like Jamaica, Barbados or Guyana has always had a strong following.
The level of interest has, however, grown exponentially in recent years. And who could blame them? The thrill of discovering Barcardi from the pre-Castro era, or a bottle from closed distillery Caroni, is always a thrill, not only because of the history but also because of their quality.
Rum bottles from certain distilleries, closed and active, have become collectible rarities which sometimes are worth a small fortune.
One of the best examples is the Harewood Rum 1780. The oldest rum in existence was discovered in the basement of the Harewood House in Yorkshire. Could your basement also be hiding a liquid treasure?
Nor does rum have to be ancient to hold interest: more recent bottles like Skeldon 1978, a lost style of rum produced in Guyana by the closed distillery Uitvlugt, might have been bottled in 2004, but are considered some of the best rums ever made – and therefore are highly prized by every rum collector.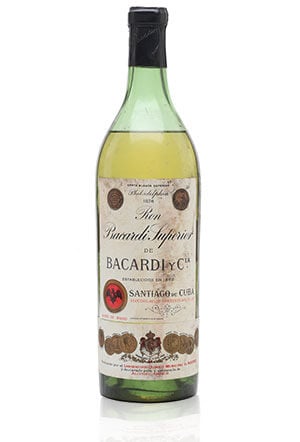 Bacardi Superior (Cuba) Bot.1940s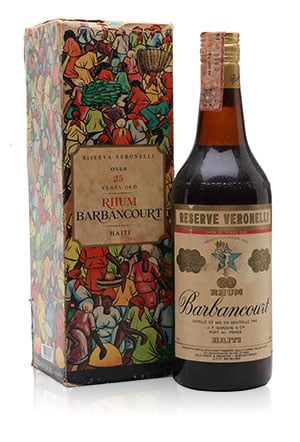 Barbancourt 25 Year Old
Reserve Veronelli Bot.1970s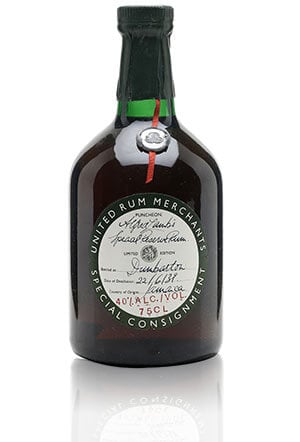 Lamb's 1939
Special Reserve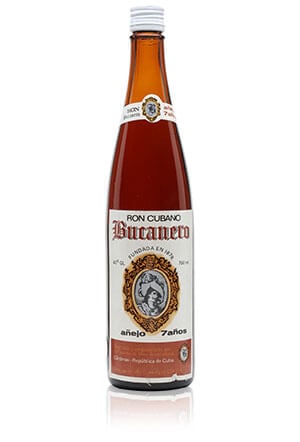 Bucanero 7 Year Old Añejo
Arechabala Bot.1960s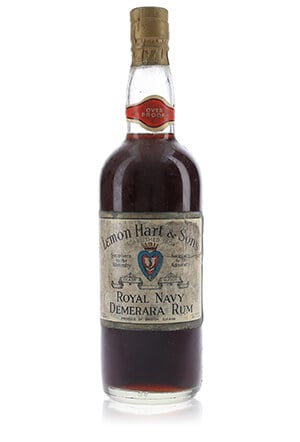 Lemon Hart & Son's Royal Navy
Over Proof Bot.1950s
Cognac
Named after the region that has produced it for hundreds of years, this prestigious spirit is widely considered to be the noblest of grape brandies.
The most famous Cognac producers are those known as the 'Big Four': Martell, Hennessy, Rémy Martin and Courvoisier. These four houses have done huge amounts to raise the profile of Cognac worldwide, and their best spirits have made the name Cognac synonymous with quality. Some particularly notable examples of the latter, made with their oldest eaux-de-vie and nurtured in the houses' 'Paradis' cellars, are Rémy Martin Louis XIII, Martell's Cordon Bleu and Cordon Argent, Hennessy No.1, and Courvoisier Erte.
Aside from these examples, some other very special old and rare Cognacs are those distilled before the blight of phylloxera destroyed 80% of the region's vines from the 1870s to 1895. Although the vineyards recovered with the help of American root stock, this represented a material change in the spirit's ingredients and thus pre-phylloxera Cognacs are prized for being glimpses into a forgotten world. For examples of these look to the incredible Hardy 1777 and AE Dor 1858.
It is not just recognised producer names that had added to the pantheon of great old and rare Cognacs: wine merchants such as Berry Brothers & Rudd, Avery's and Harvey's have also contributed by selecting fine casks and bottling them under their own brands for the UK domestic market.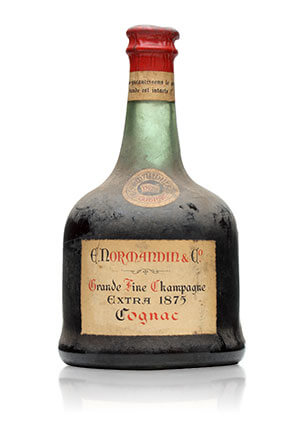 E Normandin 1875 Cognac Bot.1930s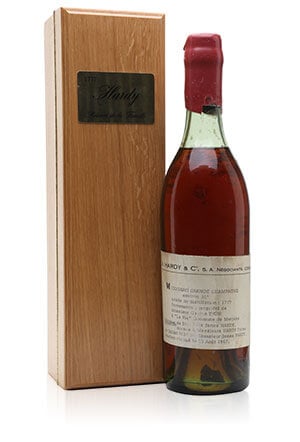 Hardy 1777 Cognac
Reserve de la Famille
Hennessy No.1
Cognac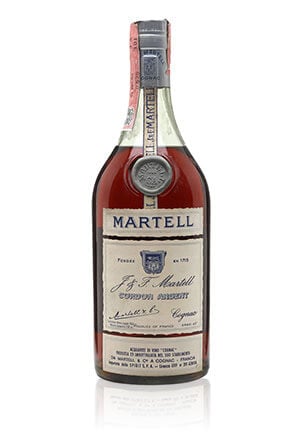 Martell Cordon Argent
Cognac Bot.1970s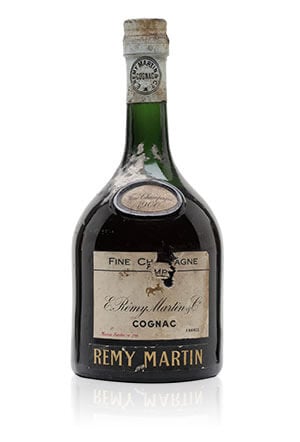 Remy Martin 1900
Cognac Bot.1940s
Chartreuse
Brightly-coloured and often misunderstood, Chartreuse is famous the world over. This complex herbal liqueur has always been made by Carthusian monks and takes its name from their Grande Chartreuse monastery in the French Alps.
Made with a combination of more than 130 different herbs grown around the monastery, distilled twice and aged for between three to five years, Chartreuse has been crafted to the same secret recipe for more than 170 years. Chartreuse has been produced in a bottled form since 1840. The monks started bottling their green variant first, at a high strength of 55% ABV, but also perfected a second recipe in the same year: Yellow Chartreuse. This variety, which is as yellow in colour as the name suggests, is softer in flavour and is bottled at the lower strength of 43% ABV.
The niche but loyal following for Chartreuse is growing day by day and is not just a result of the liqueur's magical taste, something beloved by all connoisseurs who are privileged to try it, but also the history, secrecy and craftsmanship that go into making this liqueur. We are extremely passionate about Chartreuse and, in consequence, have developed strong expertise in this field.
In terms of valuing Chartreuse, there are a number of factors that will change the value of a bottle dramatically. The include the distillery where the liqueur was made – the monks have had several sites over the years, from the original in Fourvoirie to those in Voiron and Tarragona, Spain – as well as the particular label design and glass shape of the bottle.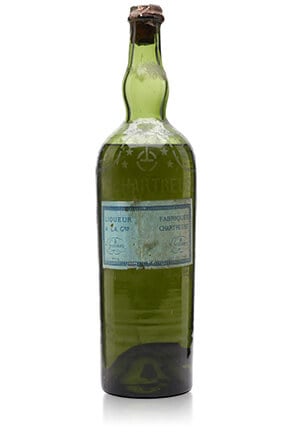 Chartreuse Green Liqueur
Fourvoirie Bot.1878-1903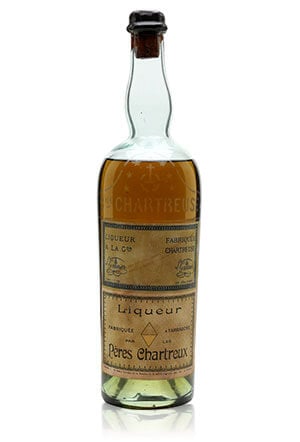 Chartreuse Green Liqueur
Tarragona Bot.1945-1951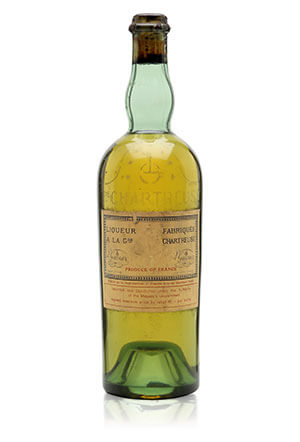 Chartreuse Yellow Liqueur
Voiron Bot.1941-1951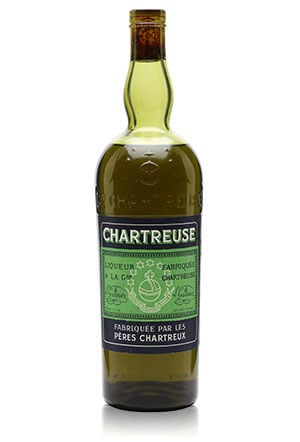 Chartreuse Green Liqueur
Voiron Bot.1956-1964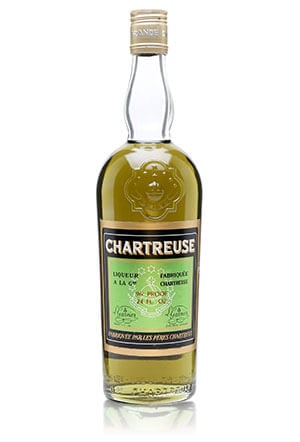 Chartreuse Green Liqueur
Voiron Bot.1965-1966
Old & Rare Spirits / Liqueurs
There are old and rare bottles to be found in any dusty cupboard. At The Whisky Exchange our expertise is broad in every spirit and liqueur category. We are experts in finding and valuing old and rare bottles, be they old gins, aperitifs or digestifs from bygone eras. What looks like a basic Gordon's gin, might actually be a Gordon's Gin from the 1950s, Booth's 1961 or Bombay from the 1970s, and it takes a keen eye and passion to discern the difference.
Today these old and rare spirits and liqueurs are highly sought-after because of the rising interest in and passion for cocktail making, both in everyday households to 5 star establishments, where the focus in on using more and more quality ingredients from the past.
In consequence, popular liqueurs such as Tia Maria, Grand Marnier, Cointreau, Drambuie, Cherry Heering, and Dom Benedictine from decades ago are both rare and sought after by collectors and bartenders all around the world.
Vermouths like Martini, Antica Formula, Cinzano, or the very famous Campari Bitter, are some of the Italian liqueurs and bottles we are constantly looking for, especially those produced in the 1950s and 60s. Below you'll discover some amazing rarities and the bottles that we are most excited by.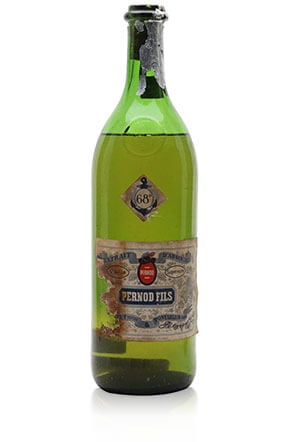 Pernod Absinthe
Tarragona Bot.1950s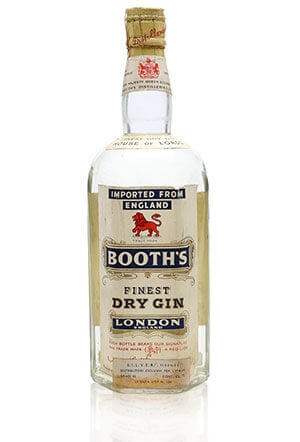 Booth's Finest Dry Gin
Spring Cap Bot.1950s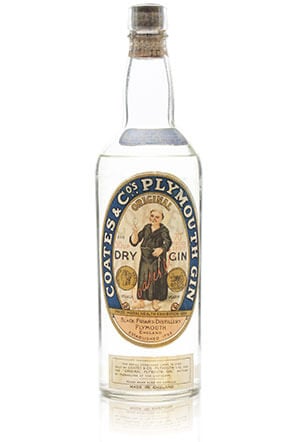 Plymouth Gin Bot.1930s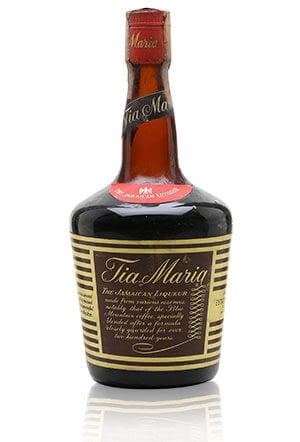 Tia Maria
Coffee Liqueur Bot.1960s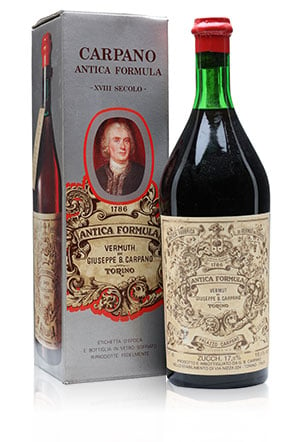 Antica Formula Carpano Bot.1970s