We Buy Old And Rare Whisky & Fine Spirits
Sell Your Bottle

Most Wanted
Gordon & MacPhail: Independent Bottlers
Established over 120 years ago, Gordon & MacPhail is one Scotland's best and most prestigious independent whisky bottlers. It has come a long way since it was established as a grocery business in 1895, thanks chiefly to two factors: one, a practice – established early on – of filling spirit from distilleries into their own casks and two, the blending and maturation skills of John Urquhart, who originally joined the company as an apprentice.
Throughout their long history this family-owned business has selected and bottled casks of single malt whiskies that have become some of the most glorious old and rare bottles in existence today. Not only was this because of their impressive portfolio of maturing whisky, but also because they developed close relationships with many of Scotland's distilleries, allowing them to capture beautiful whiskies that were made at the right time in each distillery's history.
From the ever popular Connoisseur's Choice range to bottling an impressive Mortlach 75 Year Old, the array of old and rare whiskies coming from this company is almost endless. Let us guide you through some particularly fine examples:
Request A Valuation
Gordon & MacPhail: Connoisseur's Choice
Connoisseurs Choice is a world-famous brand created in 1968 by former company director George Urquhart. Almost 100 different distilleries have been featured in this series, with thousands of individual bottlings.
Whiskies in this range are bottled at a variety of strengths that range from 40% ABV to the strength at which they come out of the cask, and the label always indicates the vintage and the place at which the single malt was distilled.
For countless whisky fans, Connoisseurs Choice bottles were their first contact with single malt, and as such they still have a very special place in their hearts. Below we guide you through the ways in which the range has changed over time.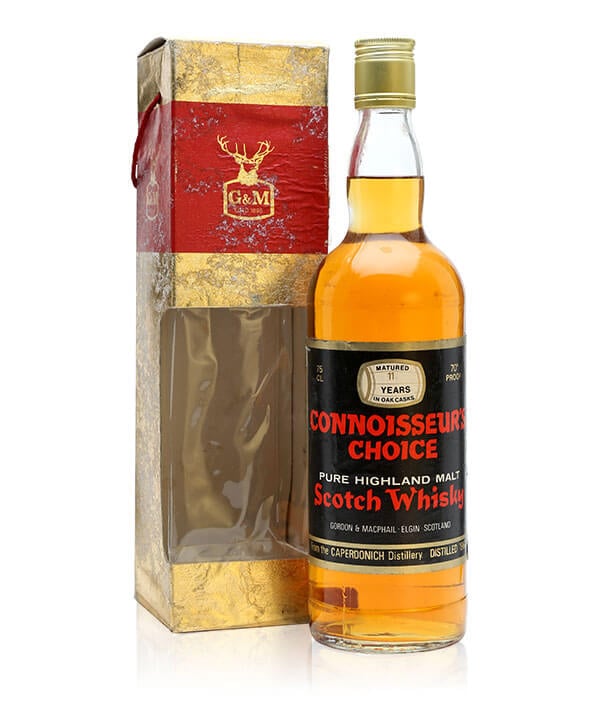 1968 Caperdonich 11 Year Old
Black Label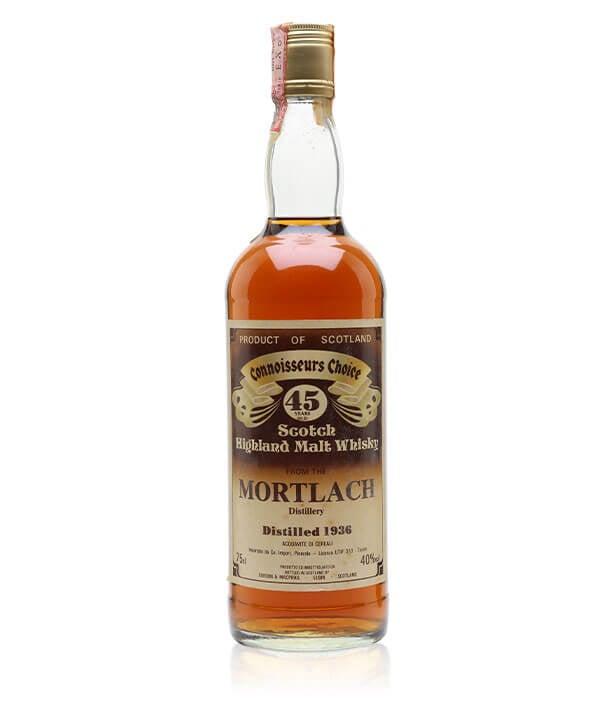 1936 Mortlach 45 Year Old
Brown Label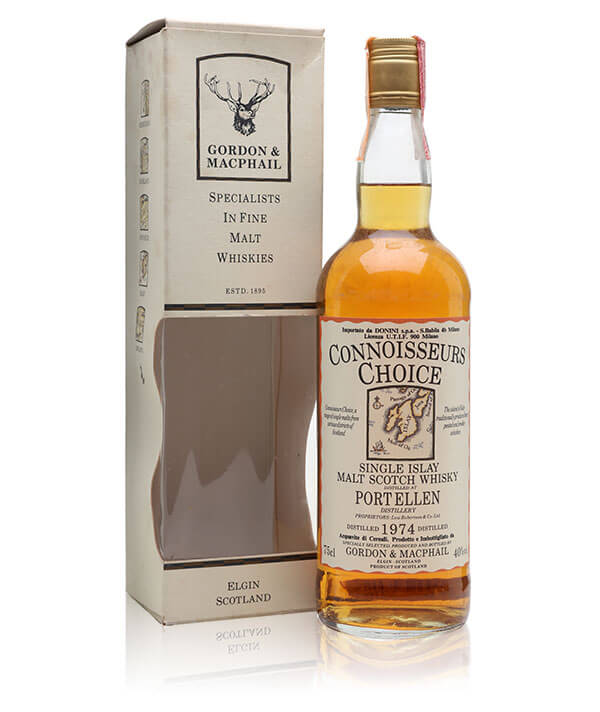 1974 Port Ellen
First Map Label Bot.1991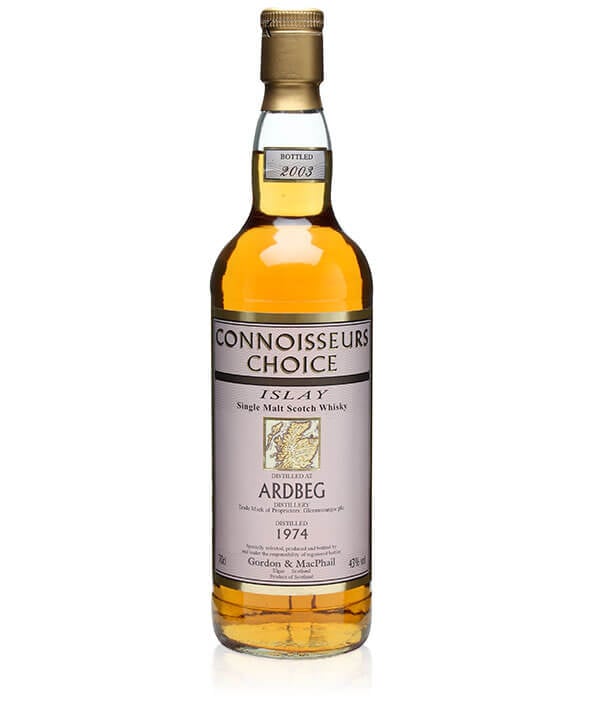 1974 Ardbeg
Second Map Label Bot.2003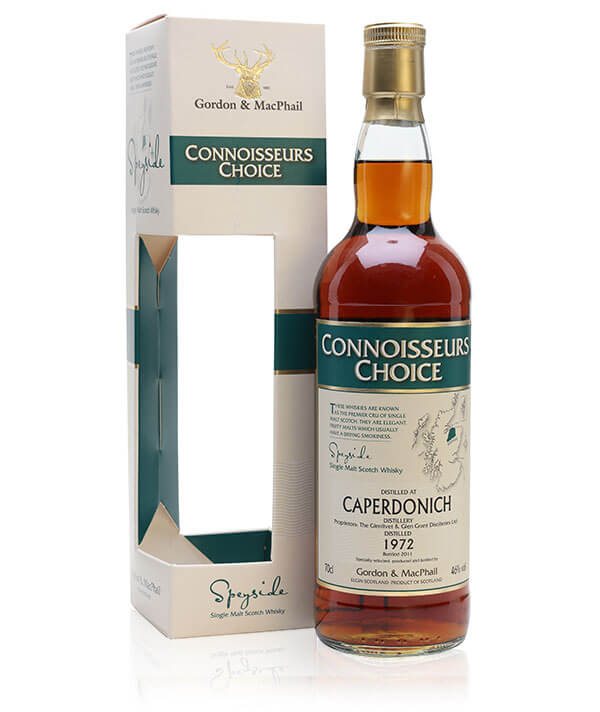 1972 Caperdonich
Third Map Label Bot.2011
Gordon & MacPhail: The "CASK" Range
Gordon & MacPhail's CASK range, created in the 1980s, was all about showcasing the glories at whiskies bottled at their natural strength – meaning the alcoholic strength at which they come out of the cask.
Of particular interest for collectors is that some single casks for different importers and customers of Gordon & MacPhail have also appeared under the CASK label, as well as regular – if very limited – public releases.
Here are some of our favourite and most sought-after casks from distilleries featured in this series. These also demonstrate how the series' packaging has changed from its inception in the 1980s to more recent editions.
1955 Talisker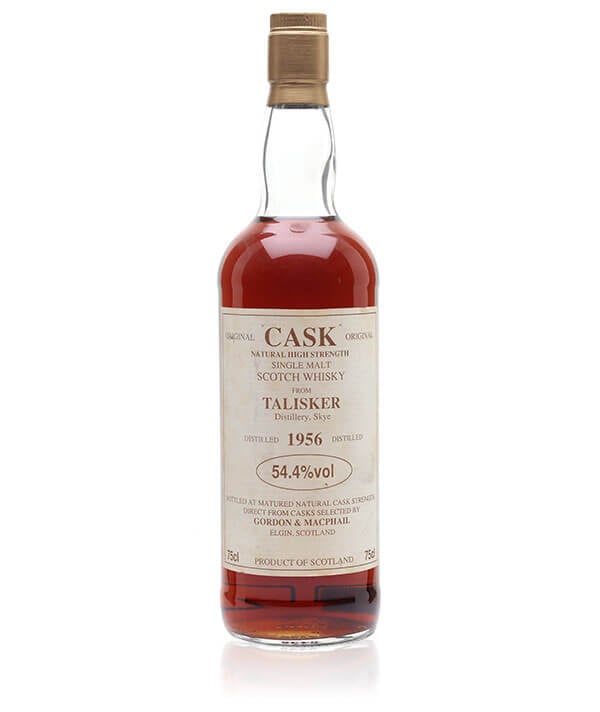 1956 Talisker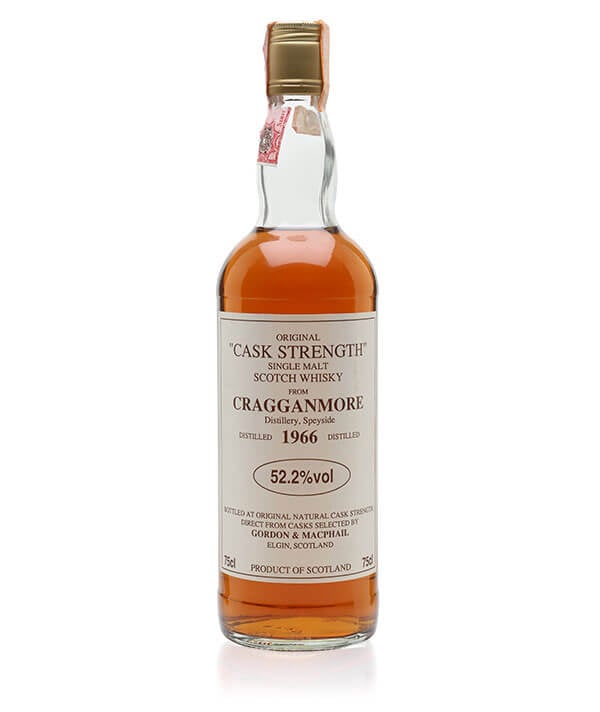 1966 Cragganmore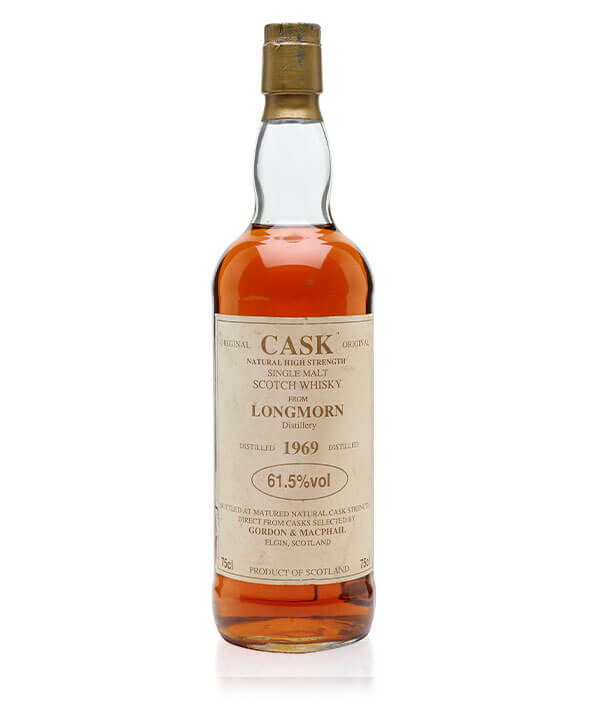 1969 Longmorn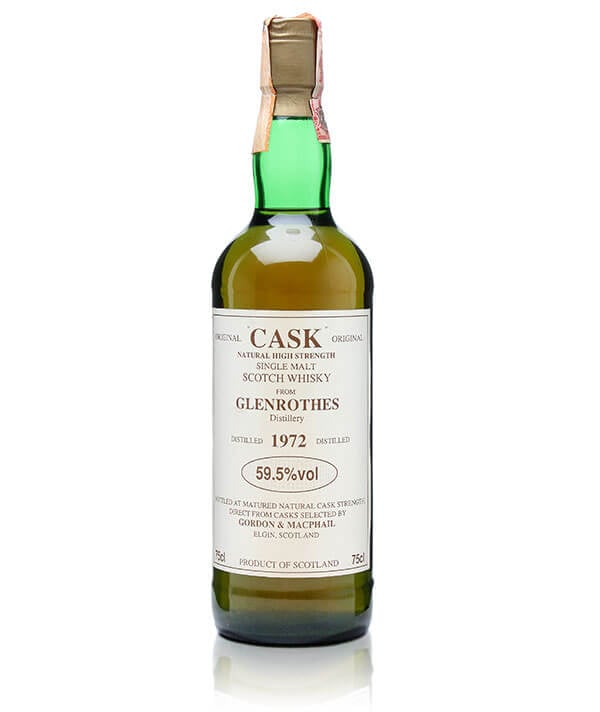 1972 Glenrothes
Gordon & MacPhail: Distillery Labels
Over their many years in business Gordon & MacPhail have created lasting relationships with Scotland's principle distilleries. From this unique series of friendships came the Distillery Label range, which is without exaggeration something that changed the Scotch whisky landscape.
Gordon & MacPhail would bottle and sell a distillery's single malts using its original label and the words 'bottled by Gordon & MacPhail'. Often, these bottles would define how customers came to know and understand a distillery's whisky, and form iconic parts of many distillery's history.
The family of single malts bottled under the Distillery Labels series, which is still going strong today, has included some incredible whiskies that are very sought-after by old and rare collectors and drinkers today.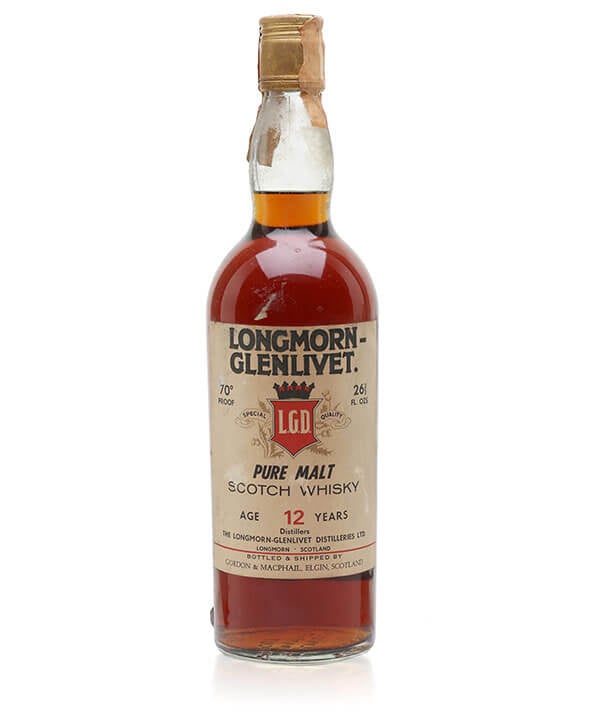 12 Year Old Longmorn Glenlivet Bot.1970s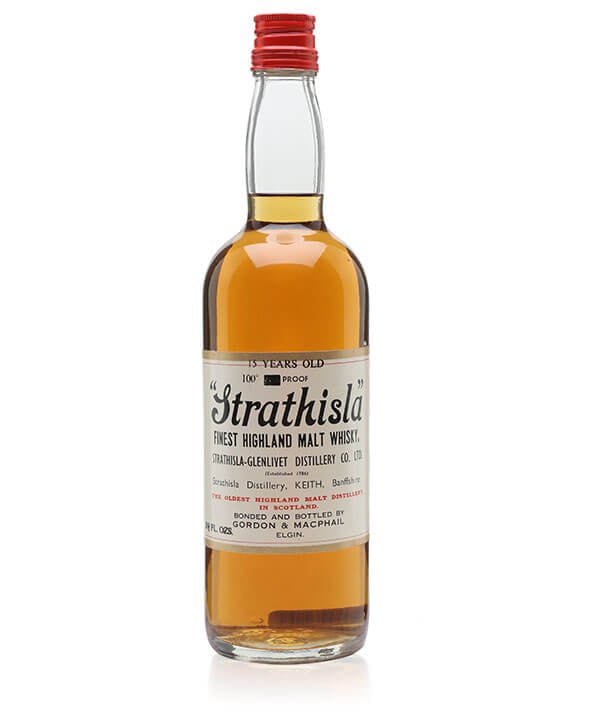 15 Year Old Strathisla 100 Proof Bot.1960s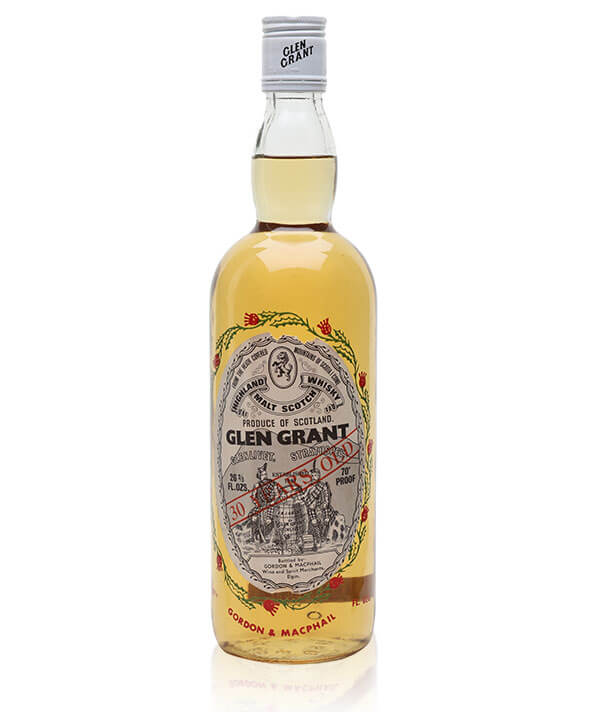 30 Year Old Glen Grant Stencilled Bottle Bot.1970s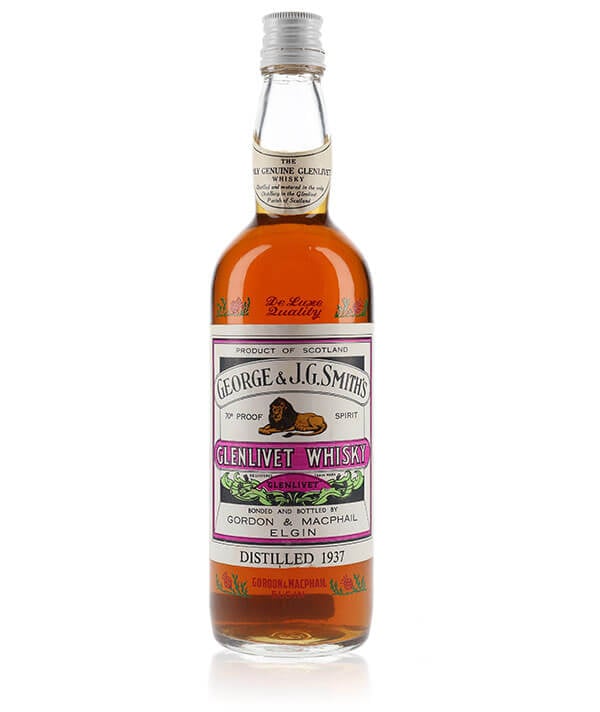 1937 Glenlivet Bot.1960s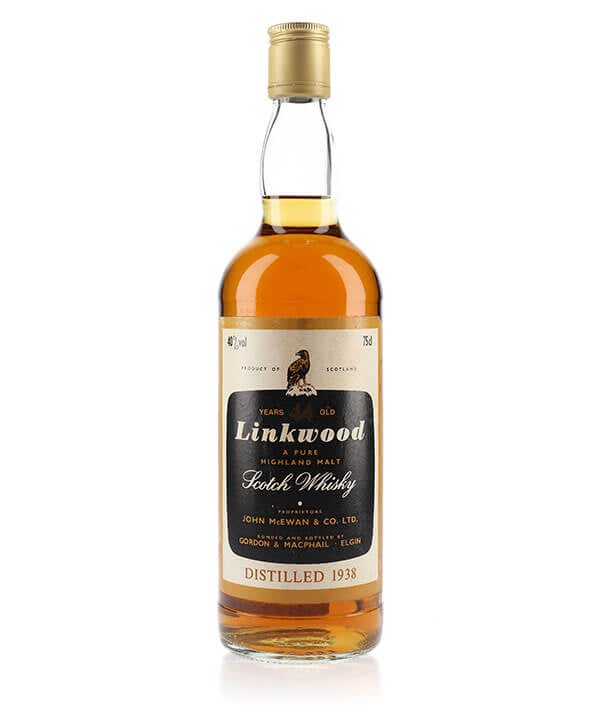 1938 Linkwood 44 Year Old
Most Wanted
Old & Rare Gordon & MacPhail
Gordon & MacPhail have been responsible for many treasures not included in the prestigious lists above. From the beautifully labelled Book of Kells series, in which only malts of great age and quality are featured in either standard bottles or crystal decanters, to the ancient Macallans from the 1940s and 1950s bottled under the Speymalt range, and the 60-year-old 1938 Mortlach presented in a crystal decanter and a copper case resembling a spirit safe, Gordon & MacPhail have always offered whisky connoisseurs an astoundingly large range of options.
Many of these splendid old and rare bottlings from Gordon & Macphail are displayed below.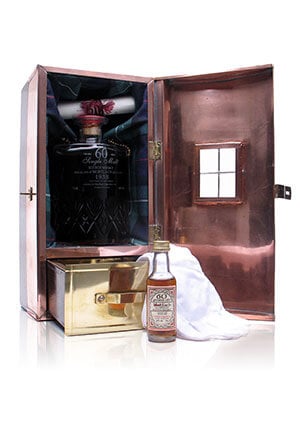 1938 Mortlach 60 Year Old
Crystal Decanter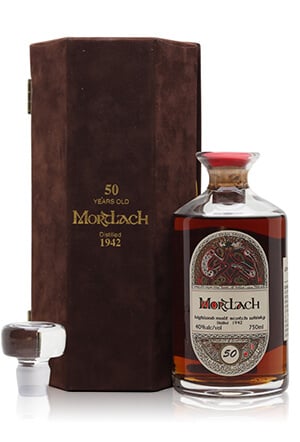 1942 Mortlach 50 Year Old
Crystal Decanter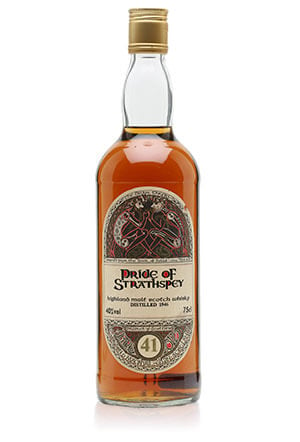 1946 Pride Of Strathspey
41 Year Old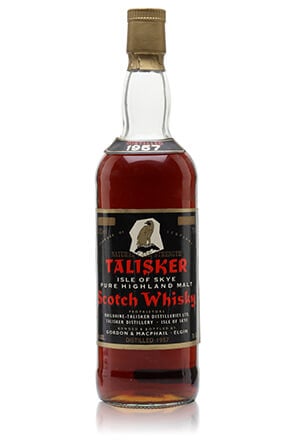 1957 Talisker
Connoisseur Choice Bot.1980s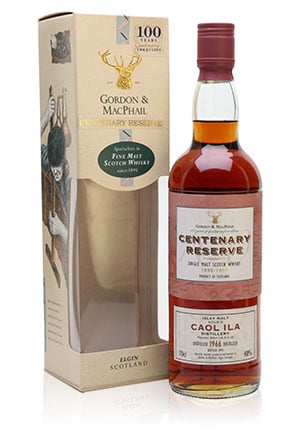 1966 Caol Ila
Centenary Reserve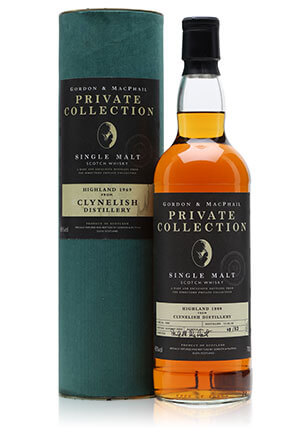 1969 Clynelish
Private Collection Bot.2005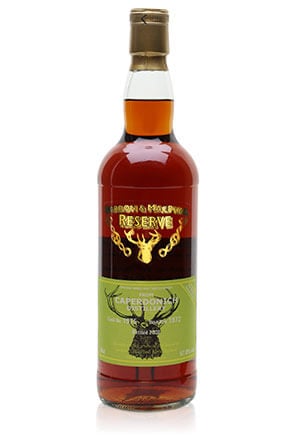 1972 Caperdonich
G&M Reserve Bot.2008