We Buy Old And Rare Whisky & Fine Spirits
Sell Your Bottle

Most Wanted
Italy: Whisky Pioneers
The whiskies from independent bottlers in Italy from the late 1970s through to the late 1990s make up a substantial part of the world's rarest and most sought-after single malts. They are hunted by collectors worldwide.
These whiskies are famous because they were chosen by Italy's whisky gurus, people who are today legends revered for their vision and passion for the king of all spirits: Scotch single malt whisky.
Not only did they bottle some superb whiskies, but the actions of these Italian importers also changed the face of Scotch whisky forever. These bottlers had the foresight to imagine the ways in which connoisseurs might best appreciate whisky in the future, for example un-chill-filtered, and to pioneer styles and promote distilleries outside the norm. It's no exaggeration to say that some distilleries wouldn't be bottling their own single malts without the promotion from these Italian legends.
Below you'll find our guide to the Italian independent bottlers who made history with their incredible whiskies.
Request A Valuation
Samaroli: Independent Bottler
Silvano Samaroli founded his company Samaroli SRL Wine & Spirits Merchant in 1968, and in the process became the very first non-Scottish, non-English bottler of Scotch whiskies.
Samaroli spent his first decade in business importing whiskies, and didn't release his own series of bottlings until 1979, when he produced a selection of 'dumpy' style Cadenhead's.
All of the whiskies selected for bottling by the late Silvano, who sadly died in 2017, are real old and rare collector's items. The pinnacle of these are possibly those bottled in the 1980s, when he released a series of unforgettable whiskies such as the incredibly hard to find Bowmore 1966 Bouquet – a single malt constantly praised by whisky fans for its unsurpassable quality, whose prices continues to sky rocket in the secondary market.
Like the Bowmore, most of Samaroli's malts have acquired legendary status for quality that is close to perfection. We passionately believe that Samaroli, and his whiskies, will be forever remembered, and below have highlighted some of the bottles that are particularly special for us.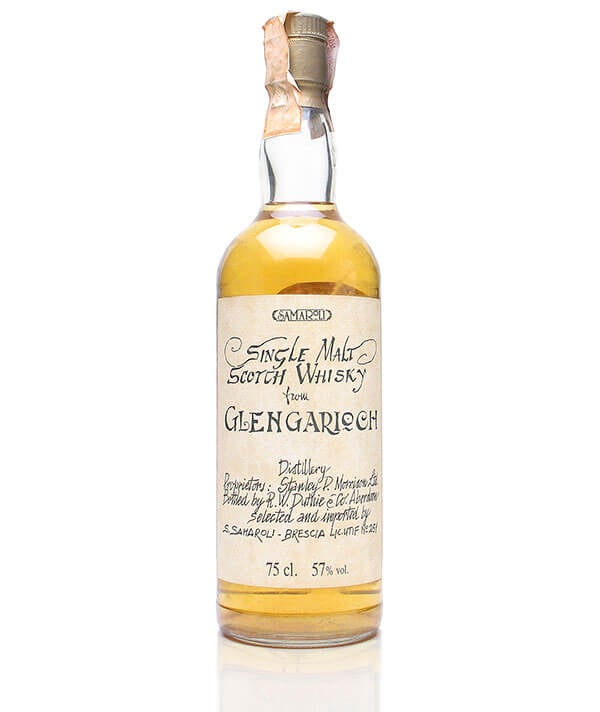 13 Year Old Glen Garioch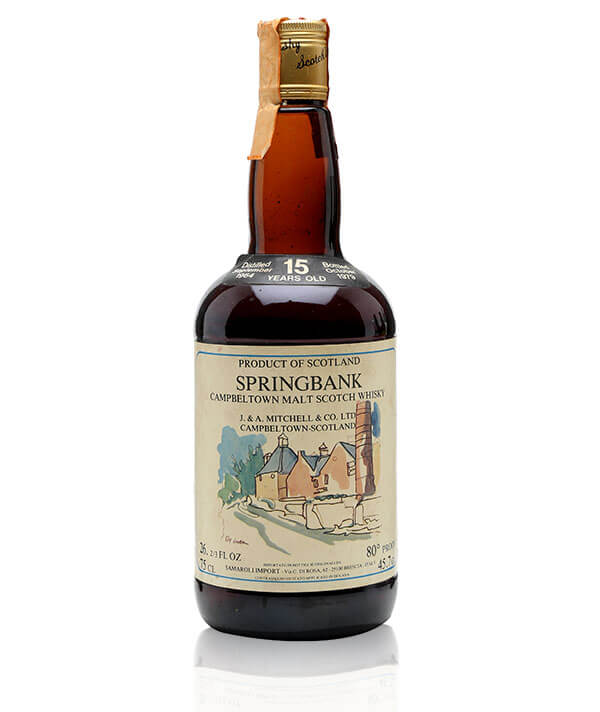 1964 Springbank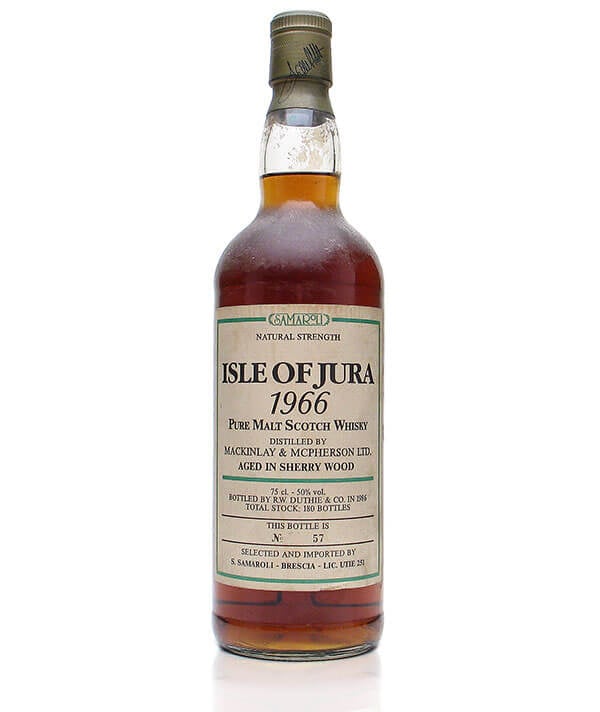 1966 Isle Of Jura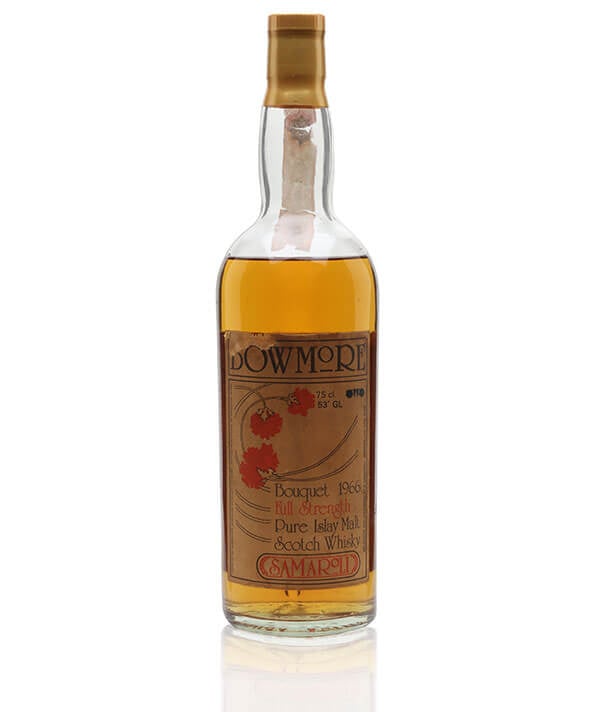 1966 Bowmore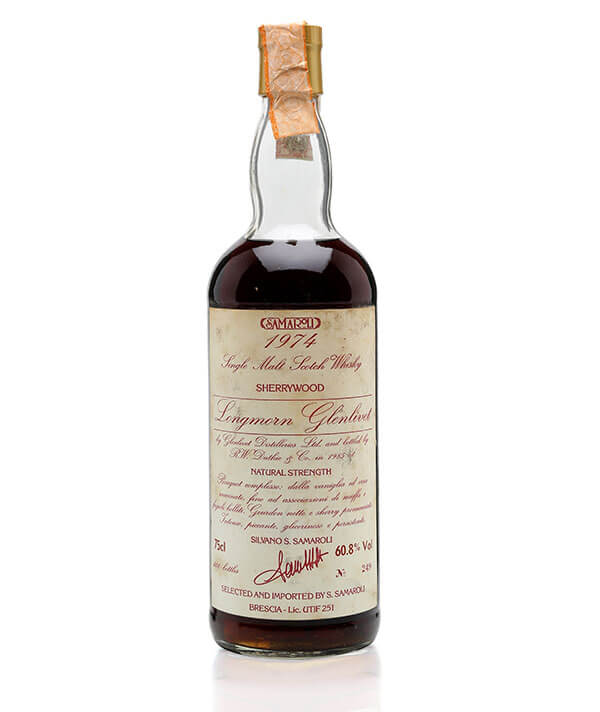 1974 Longman-Glenlivet
Intertrade: Independent Bottler
Another important name in the old and rare history books is Ferdinando "Nadi" Fiori, who had long been at the forefront of independent bottling from Italy, importing and bottling with his company INTERTRADE.
Fiori specialised in selecting cask-strength, un-chill-filtered whiskies and had a very close relationship with Gordon & MacPhail, whose whiskies he was importing into Italy. He also choose his own private bottlings from their casks, and the selections he made at the time are considered to be of exceptional quality. They include many rare whiskies produced by distilleries during the 1960s.
Nadi is one of the all-time whisky greats and though he left INTERTRADE is still very much active with his current company High Spirits. He has been a very close friend of our director Sukhinder and The Whisky Exchange since its very beginning.
Here we showcase some of Nadi Fiori's greatest masterpieces.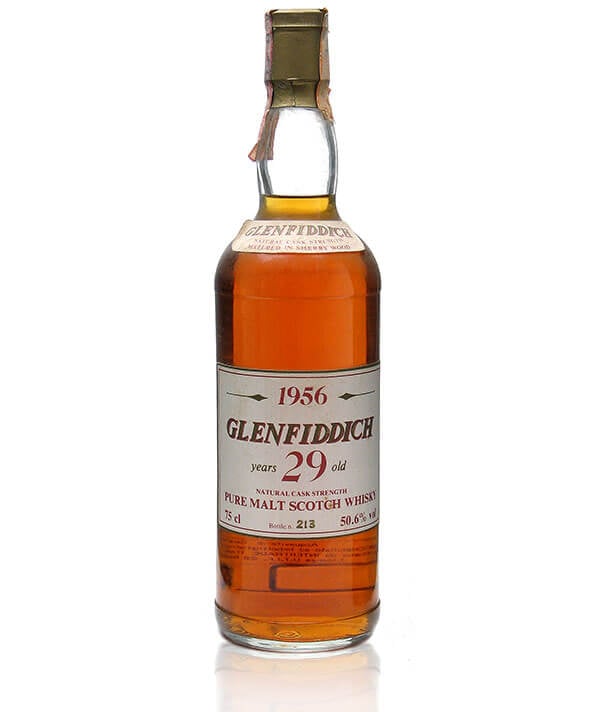 1956 Glenfiddich 29 Year Old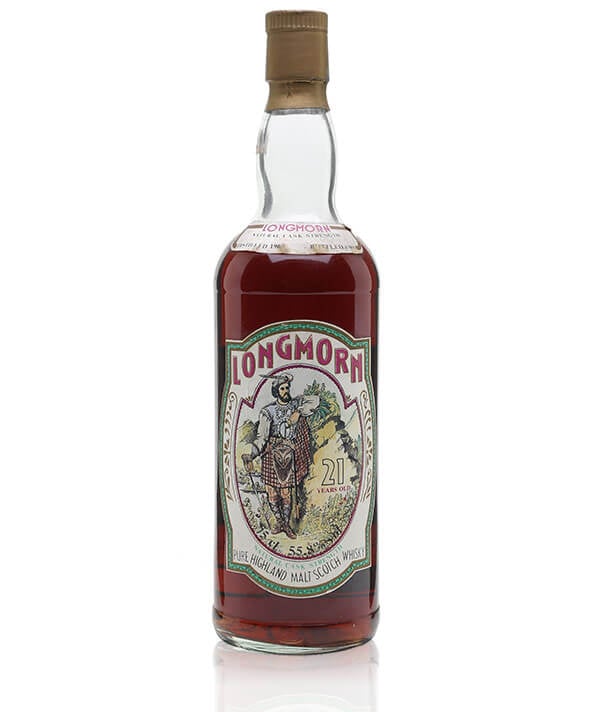 1965 Longmorn 21 Year Old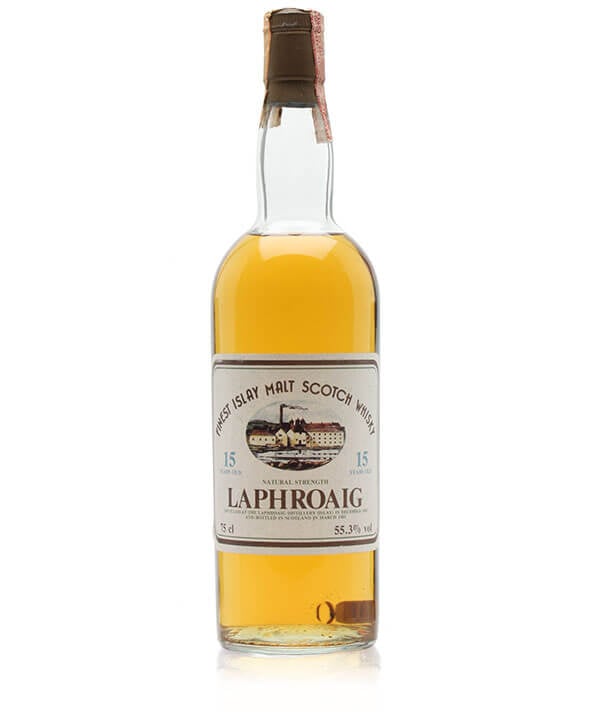 1969 Laphroaig 15 Year Old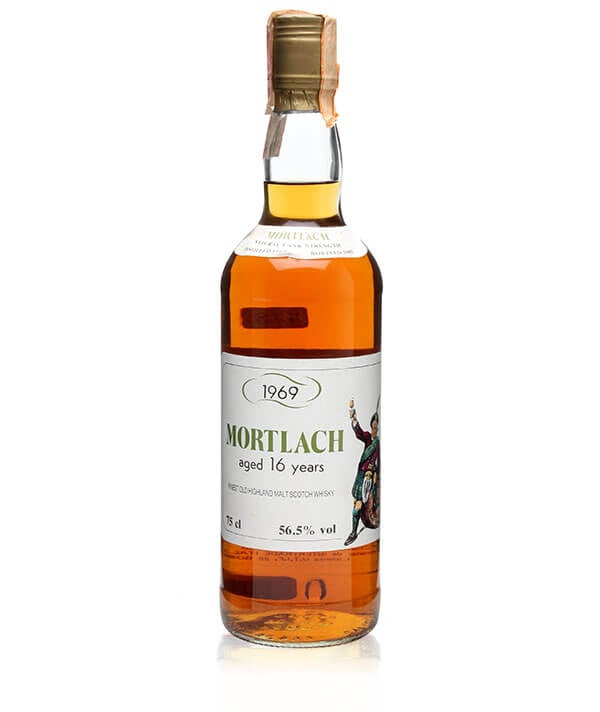 1969 Mortlach 16 Year Old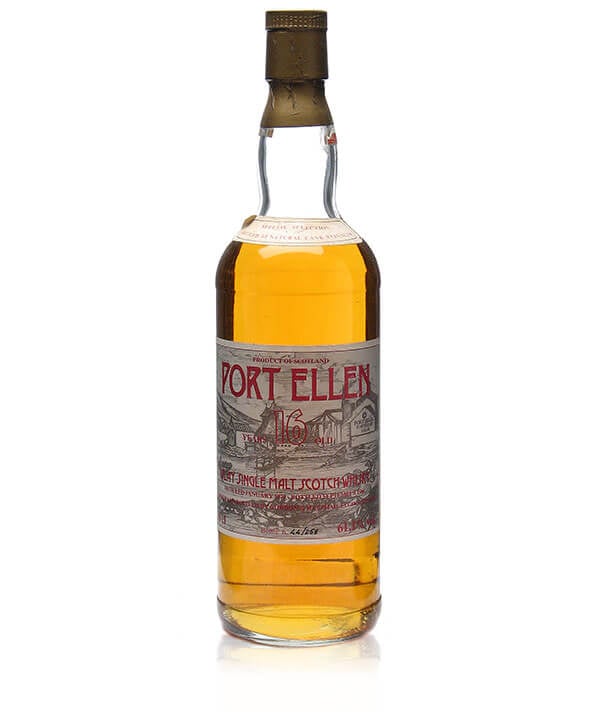 1970 Port Ellen 16 Year Old
Sestante: Independent Bottler
Ernesto 'Rino' Mainardi has a reputation for bottling unforgettable drams with incredible label designs.
Mainardi bottled his first whiskies through his company, Sestante, in 1985, and predominantly focused on both Gordon & MacPhail and Cadenhead's bottles which he used to re-label with his own designs – many of which have gone on to become legendary.
As well as relabelling some bottles of exceptionally fine whisky, he also chose to rebottle some of his imported whiskies into beautiful Edinburgh crystal decanters. These whiskies include Macallan-Glenlivet, Dallas Dhu, Laphroaig and many more.
Below we have listed some of our favourite Sestante bottlings.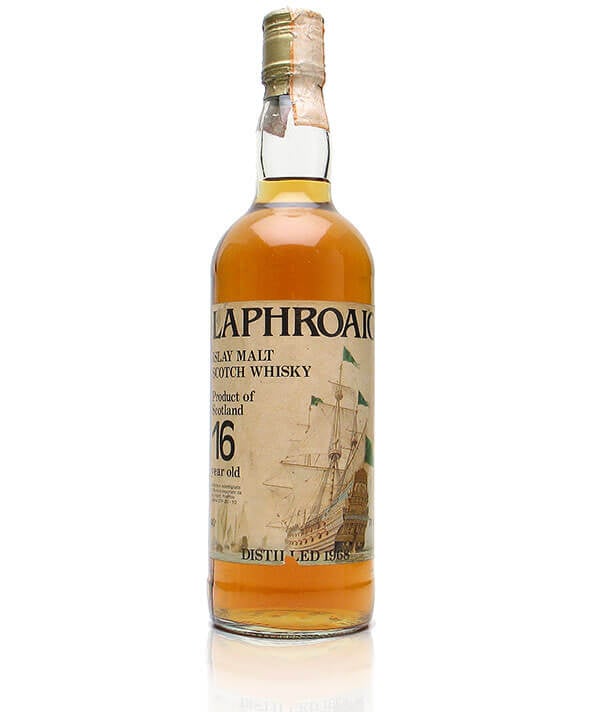 1968 Laphroaig 16 Year Old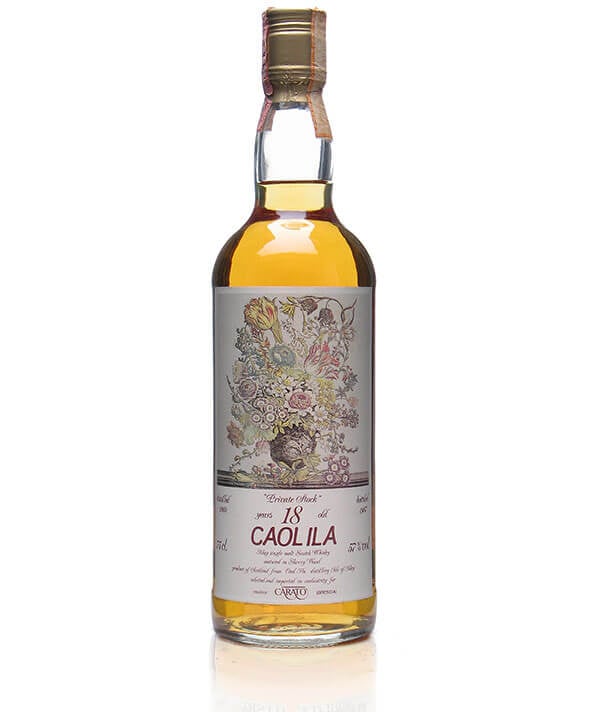 1969 Caol Ila 18 Year Old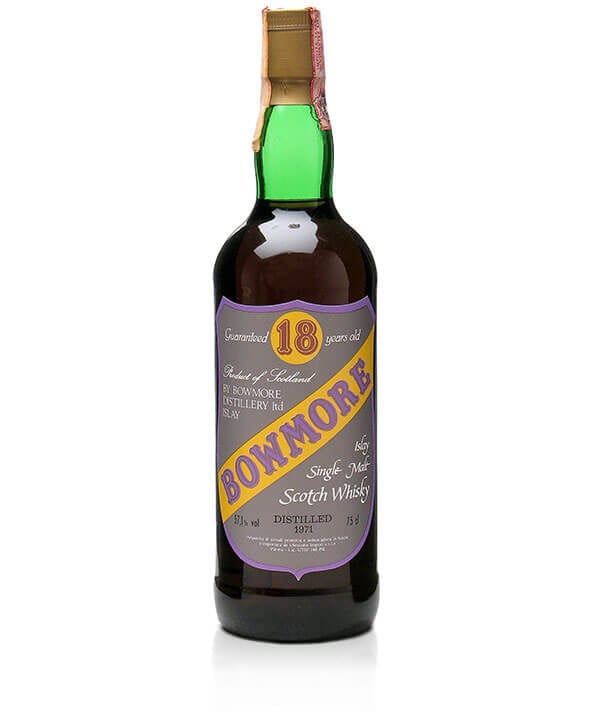 1971 Bowmore 18 Year Old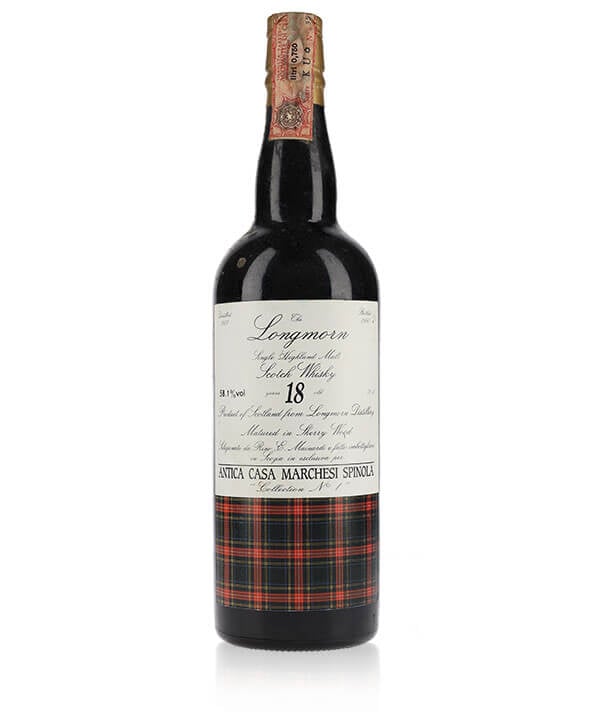 1971 Longman 18 Year Old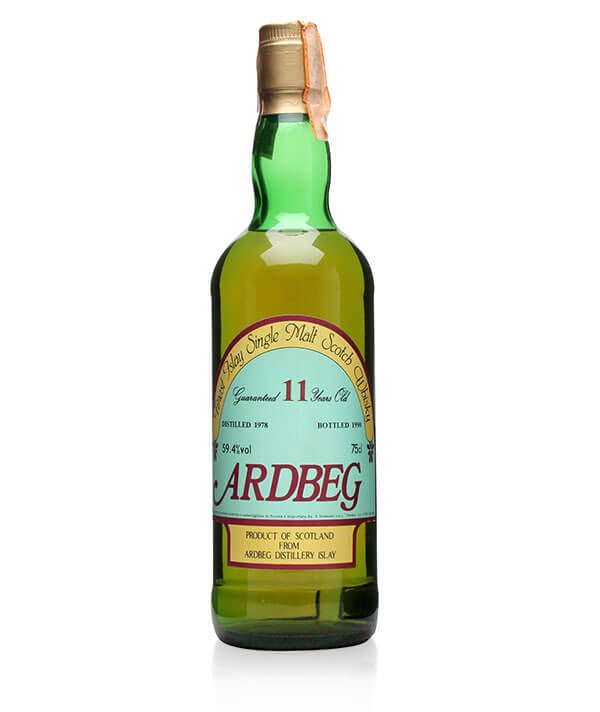 1978 Ardbeg 11 Year Old
Moon Import: Independent Bottler
Yet another of the great Italian importers and bottlers is Giuseppe 'Pepi' Mongiardino, who bottled some impressive and memorable single malts throughout his career.
After working with the Ballantine's brand for a number of years, Mongiardino founded his own company, Moon Import, in the mid 1980s. Through this he bottled some outstanding whiskies, especially in his first series, which was known as 'The Half Moon' or the 'Moon Import Second Collection'.
Today Moon Import is particularly recognised for three series: The Birds, The Costumes, and The Sea, for which now-legendary single malts were bottled with labels decorated in elegant vintage prints.
Below we explore some of Moon Import's masterpieces.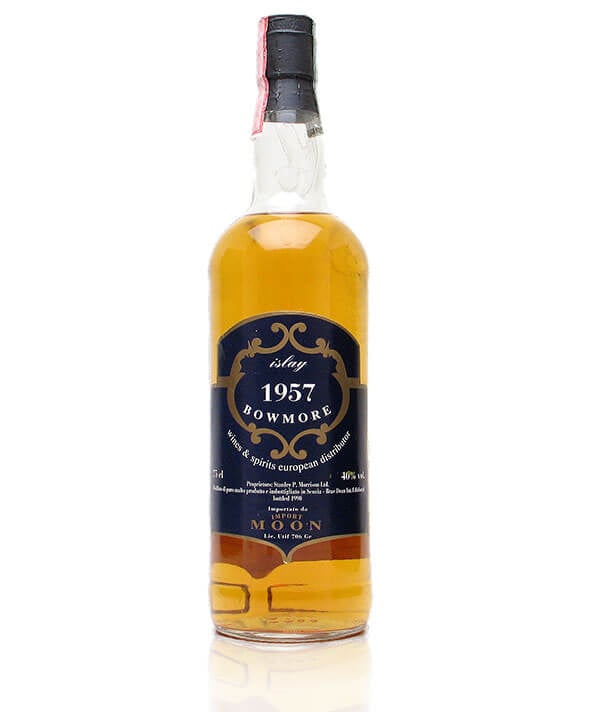 1957 Bowmore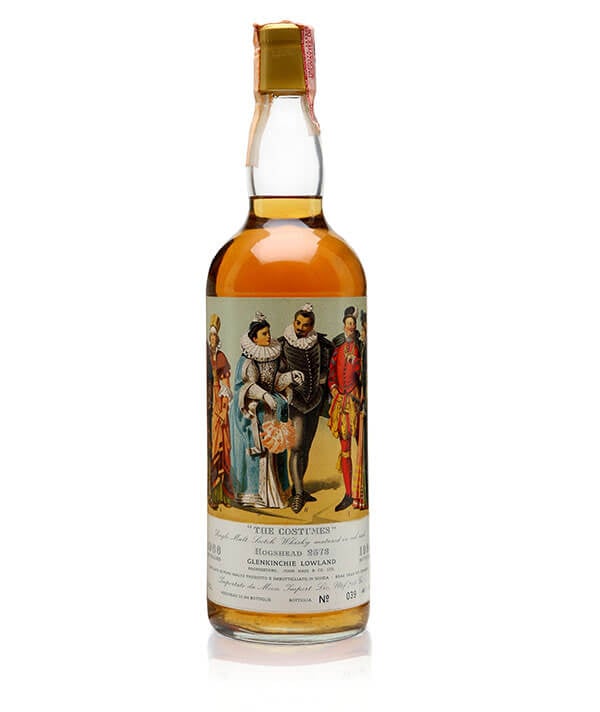 1966 Glenkinchie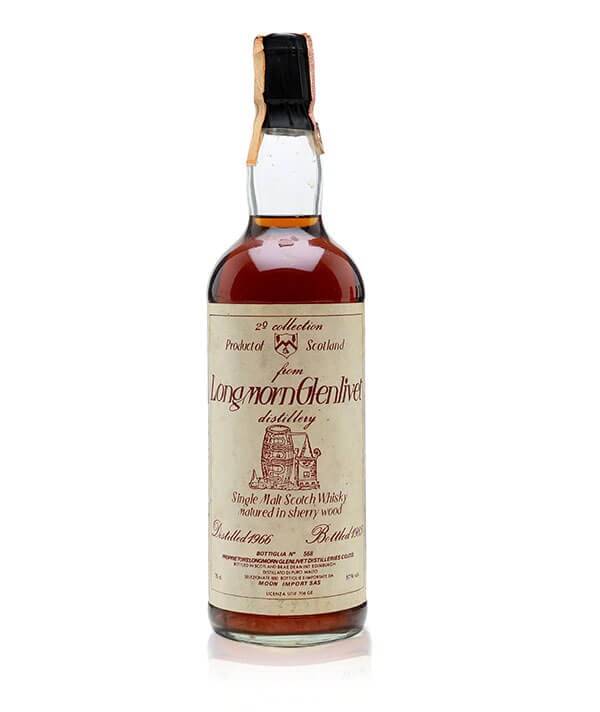 1966 Longmorn-Glenlivet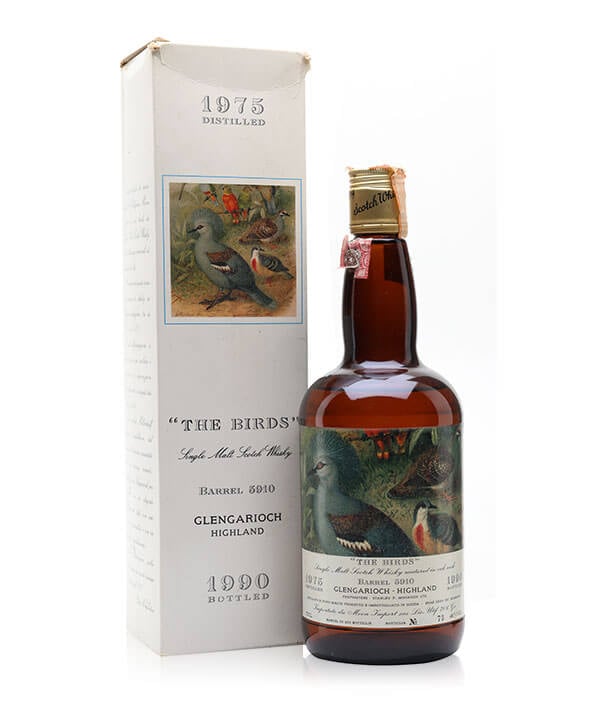 1975 Glen Garioch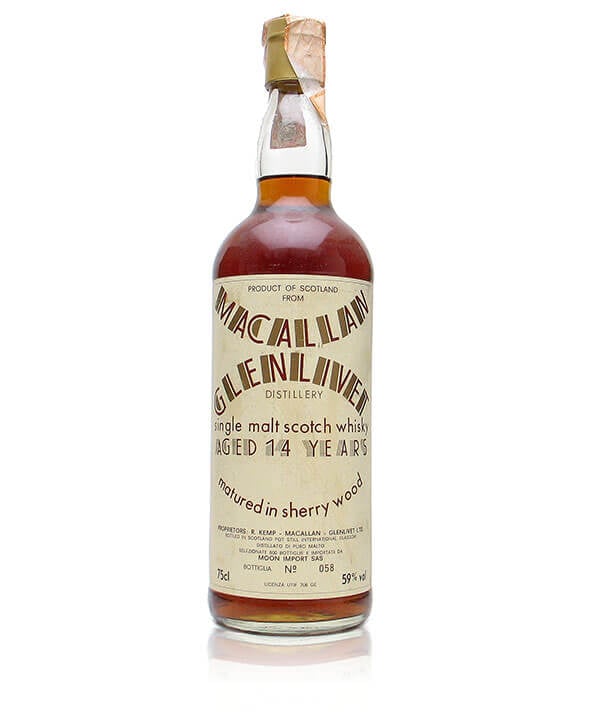 Macallan 14 Year Old