We Buy Old And Rare Whisky & Fine Spirits
Sell Your Bottle

Most Wanted
What Makes Laphroaig Collectible?
Today Laphroaig has a reputation as being like marmite: you either love or hate its powerful notes of peat smoke and TCP. Many years ago, however, it was a very different story.
While the labelling on the bottle hasn't much changed, the contents of the distillery's 10 Year Old single malt – the bedrock of its range – have altered quite significantly. Bottles released from the 1960s to the middle of the 1980s have particularly special qualities which has somehow been lost in translation over the years as tastes and distillation methods have moved on. In these bottles the peat, which today we know as robust, was much softer and balanced with bold fruity flavours which would quite simply astonish anyone familiar with the Laphroaigs of today. For this reason Laphroaig 10 Year Old bottles from this period are highly sought-after by those in the know today.
This unique character is also present in some distillery's expression such as the Laphroaig 12-year-old and 14-year-old released for the US market in the 1950s, or more recent distillery bottles like Laphroaig 1960, Laphroaig 30-year-old and Laphroaig 40-year-old, released in the early 2000s.
The legendary Laphroaig 1967 Sherry Cask selected and imported for Italy by Silvano Samaroli. Gordon & Macphail bottled for the Italian independent bottler Nadi Fiori's some outstanding whiskies such as the Laphroaig 1966 18-year-old Intertrade. Signatory Vintage also bottled a few spectacular single casks like Laphroaig 1966 30-year-old Cask #561 and Laphroaig 1967 28-year-old Cask #2201.
Request A Valuation
What Should I Look For On My Bottle Of Laphroaig?
Laphroaig 10 Year Old might have for decades been the only, and easiest, expression to acquire from this distillery, but some variations are now very valuable and rare.
For example, collectors tend to value some export bottles particularly highly, due to batch variations, with the best example being bottles from the two Italian importers Filippi and Bonfanti, which are revered for their high quality.
Another key variant is strength: 40%, 43%, 45% ABV, 70proof or 80proof might not be that far apart on paper, but means a lot when it comes to quality and taste. In most cases, the higher the strength the greater the value.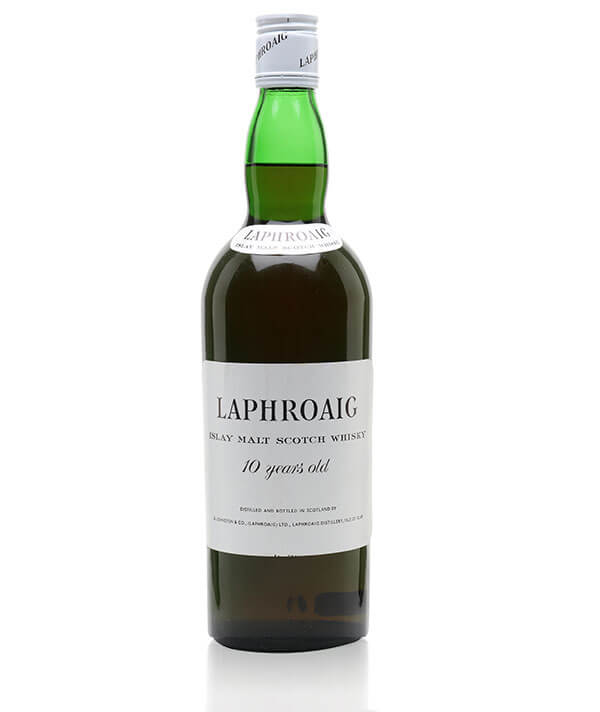 Laphroaig 10 Year Old
Bot.1970-1972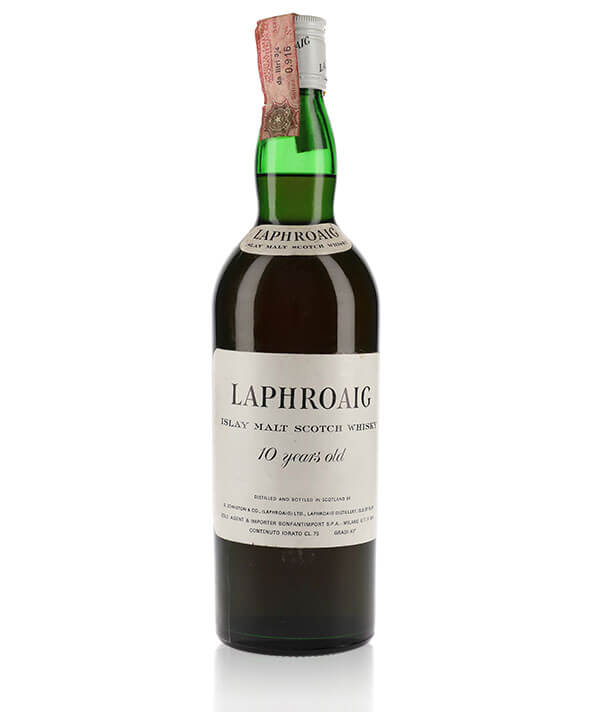 Laphroaig 10 Year Old
Bot.1970s Bonfanti (Italian Import)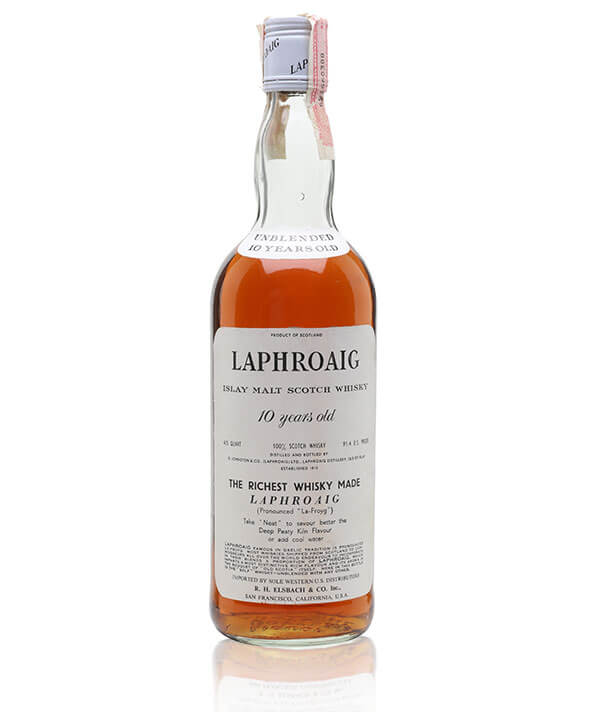 Laphroaig 10 Year Old
Bot.1976-1979 RH Elsbach Co. (USA Import)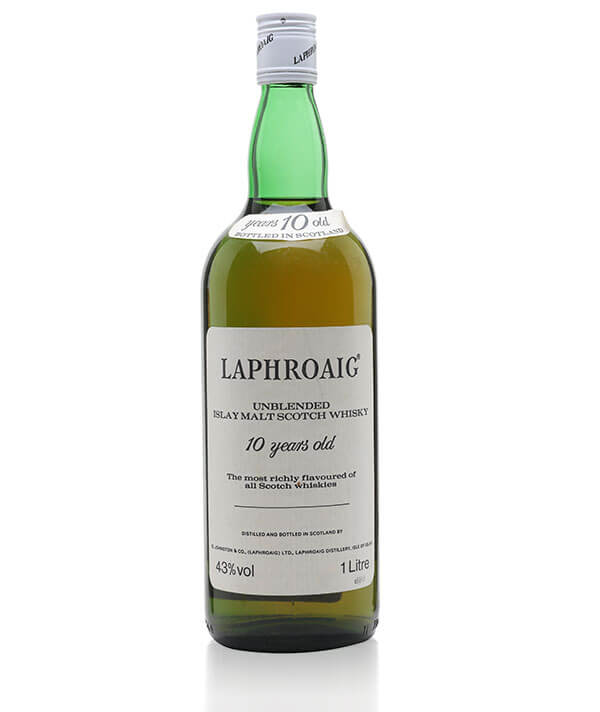 Laphroaig 10 Year Old
Bot.1980s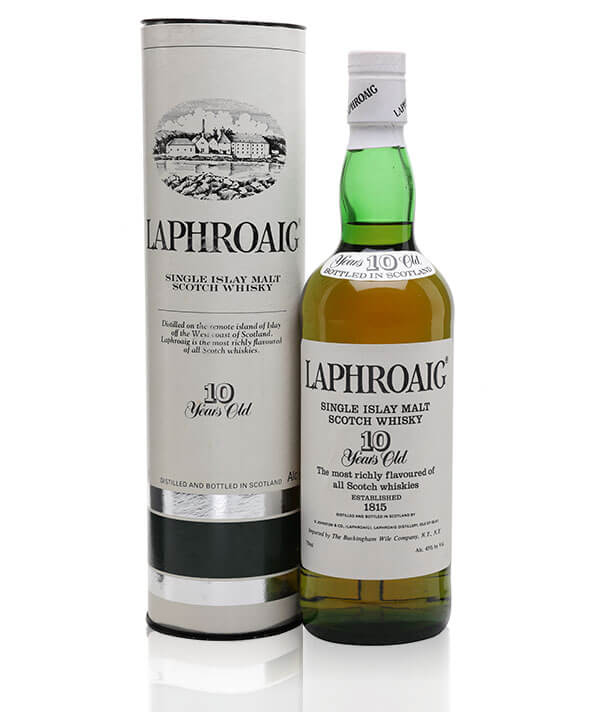 Laphroaig
Bot.1980s Buckingham Wile Co. (USA Import)
Most Wanted
Old & Rare Laphroaig
Here you'll discover some of our favourite old and rare Laphroaigs, which we've either bought in the past or which form part of our archive. Whether they are rare distillery editions or from legendary independent bottlers, they all share the fruity and peaty character that makes them so special.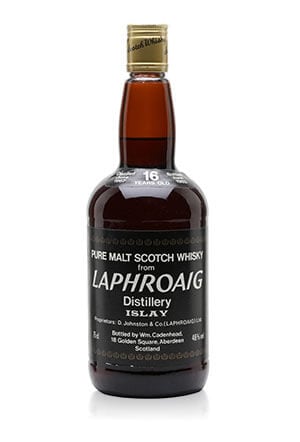 1967 Laphroaig 16 Year Old Sherry Cask / Cadenhead's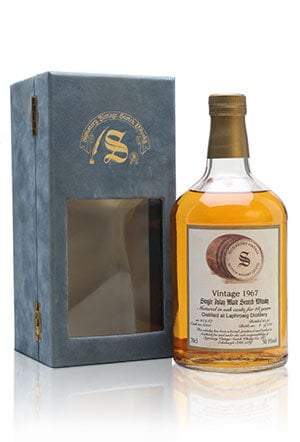 1967 Laphroaig 28 Year Old Cask #2205 / Signatory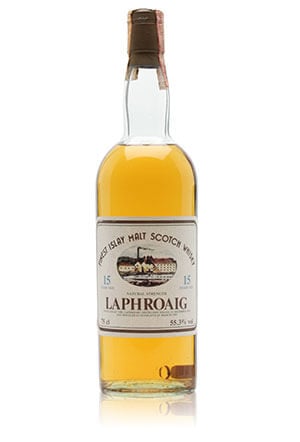 1969 Laphroaig 15 Year Old Intertrade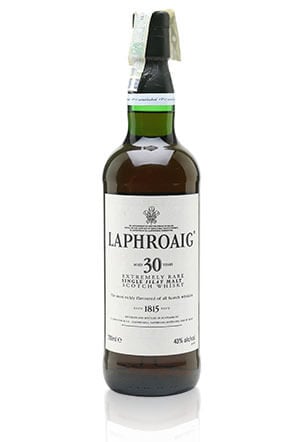 Laphroaig
30 Year Old Bot.2000s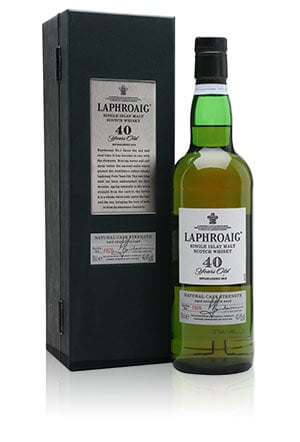 Laphroaig
40 Year Old Bot.2000s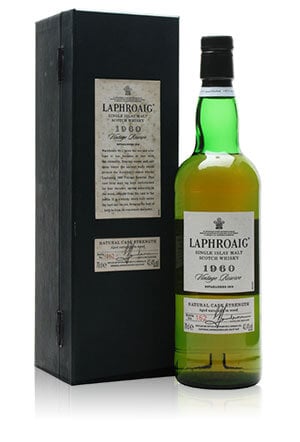 1960 Laphroaig
40 Year Old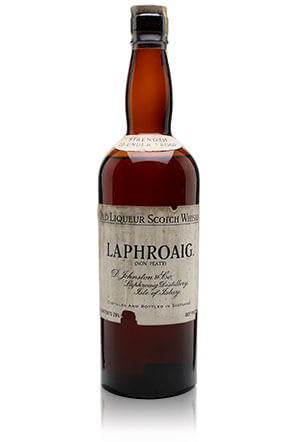 Laphroaig
"Non Peaty" Bot.1930s