We Buy Old And Rare Whisky & Fine Spirits
Sell Your Bottle

Most Wanted
The Macallan Collectible Factors
Today The Macallan has gained iconic status, but this wouldn't have been possible without the whiskies distilled during the period which we consider to be the golden age of single malt production: 1930s, 1940s, 1950s, 1960s.
The Macallan was among the first distilleries to put the vintage, indicating the distillation year, on the labels of its single malts, showcasing how the quality would remain the same with the ever changing batch variations in every single vintage, innovation that developed a following among its drinkers and collectors alike.
In more recent years the distillery has collaborated with the finest brands around the world to further delight collectors, an example being the ongoing partnership with Lalique crystal that gave birth to the outstanding Lalique series of extremely long-aged and rare Macallans, or with world famous photographers for its Masters of Photography collection.
We are passionate about The Macallan and below we have detailed some of the distillery's most collectable items.
Request A Valuation
Evolution of the "Vintage Series"
One of the most sought-after whisky series of all time. Every true Macallan collector is looking to complete an entire set of the ongoing vintage series from Macallan.
In the beginning, Macallan was releasing its sherry-matured whiskies with details of their specific vintage only on the neck label, These were bottled at 80 Proof (46%), and the box proclaimed them to be "Over 15 Years Old". These early releases are famous for their unparalleled quality.
They paved the way to success for Macallan and the series later evolved into what is today's world famous Macallan 18YO Sherry Oak.
Here's an overview of the evolution of the series: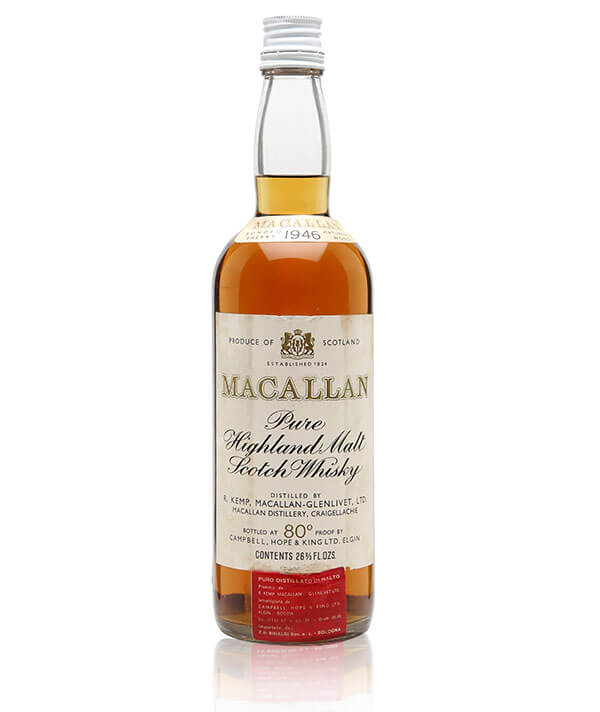 1946 Macallan Sherry Oak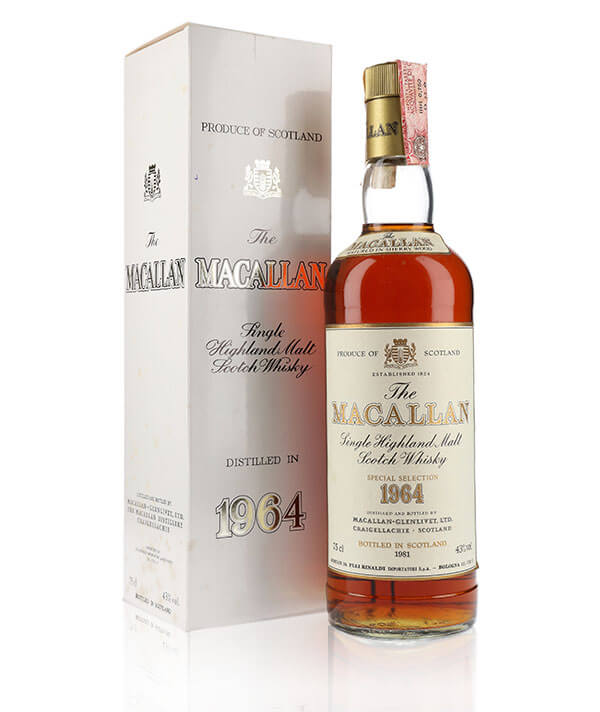 1964 Macallan Sherry Oak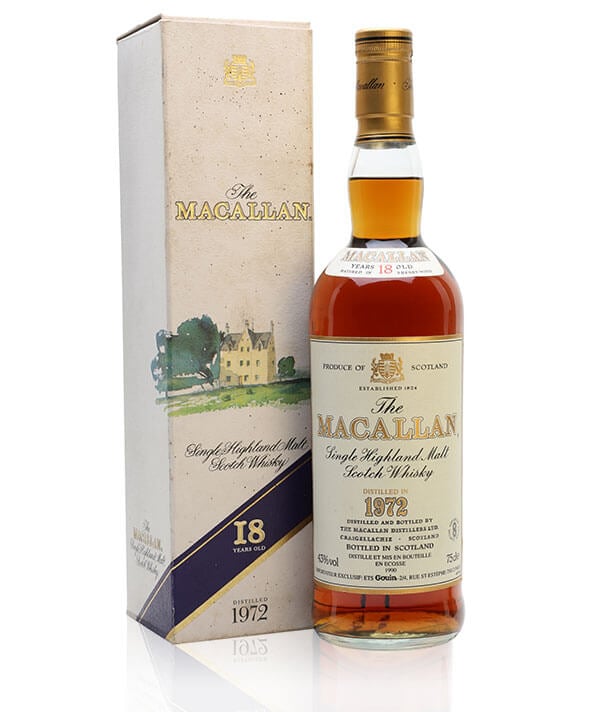 1972 Macallan 18 Year Old Sherry Oak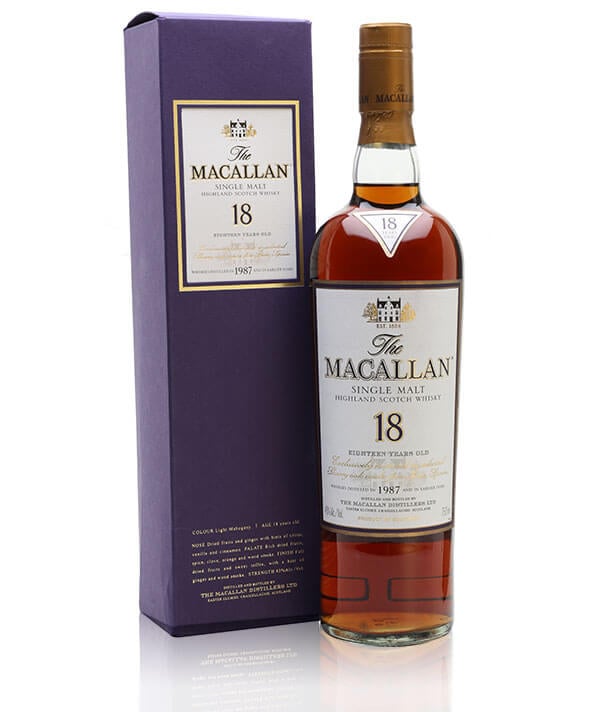 1987 Macallan 18 Year Old Sherry Oak
Most Wanted
Old & Rare Macallan
Here's a selection of some of the most rare and collectable bottles of Macallan: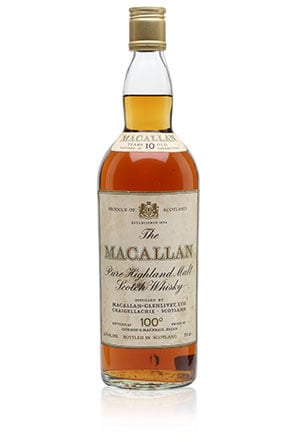 Macallan 10 Year Old
100 Proof Bot.1970s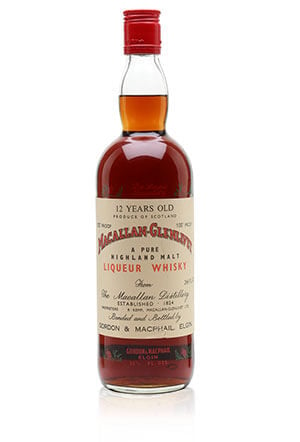 Macallan-Glenlivet 12 Year Old
100 Proof Bot.1960s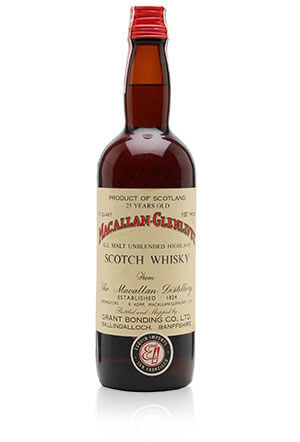 Macallan-Glenlivet 25 Year Old
100 Proof Bot.1960s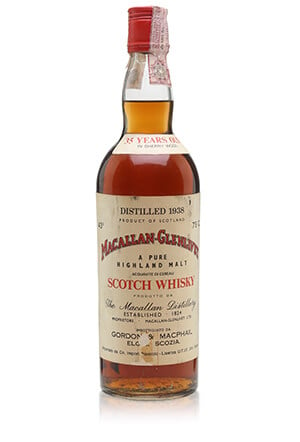 Macallan-Glenlivet 1938
35 Year Old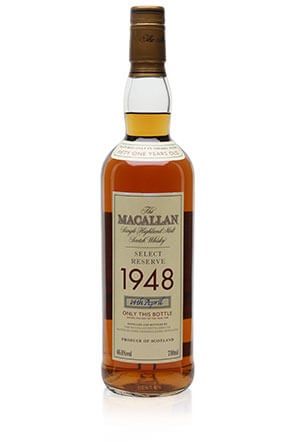 Macallan 1948
51 Year Old Select Reserve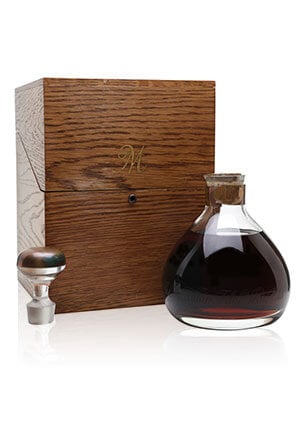 Macallan 1949
50 Year Old Millennium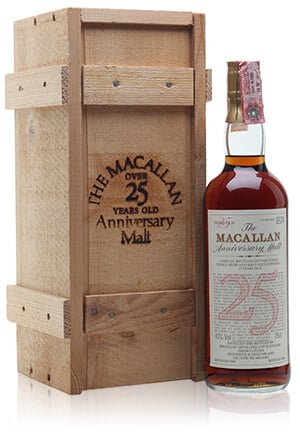 Macallan 1958 Anniversary Malt
25 Year Old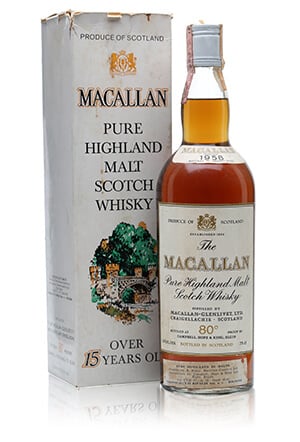 Macallan 1958
Sherry Oak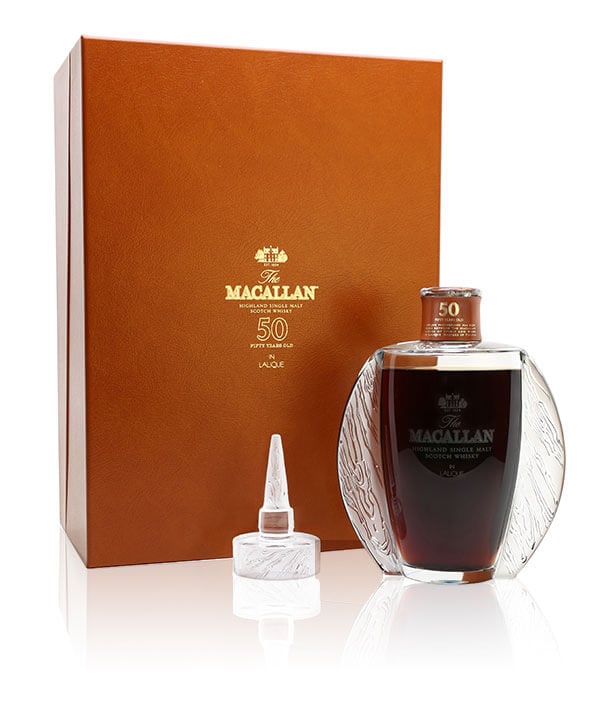 Macallan Lalique
50 Year Old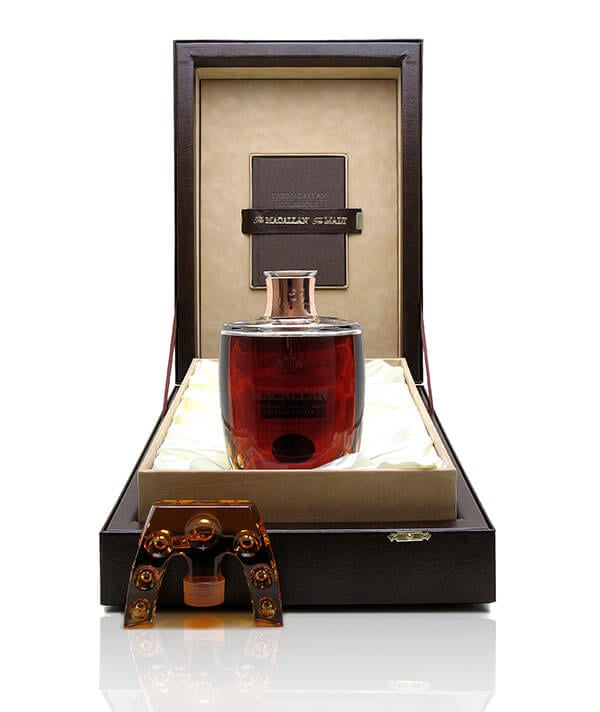 Macallan Lalique
55 Year Old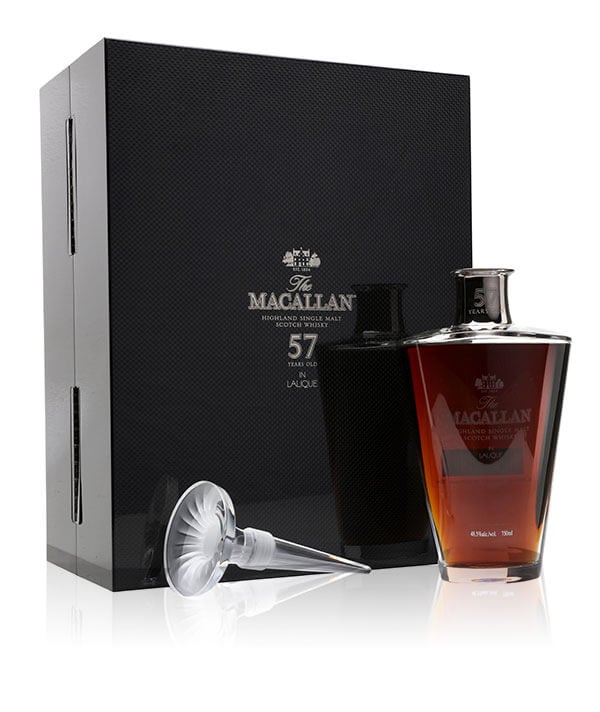 Macallan Lalique
57 Year Old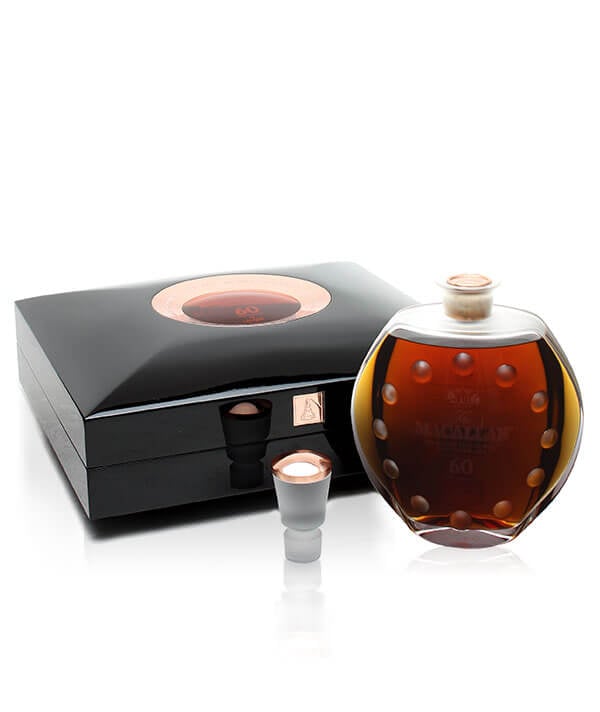 Macallan Lalique
60 Year Old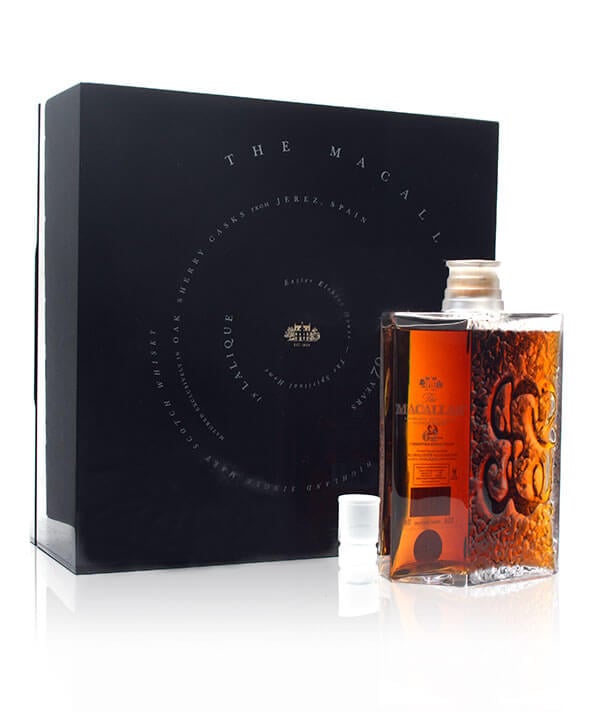 Macallan Lalique
62 Year Old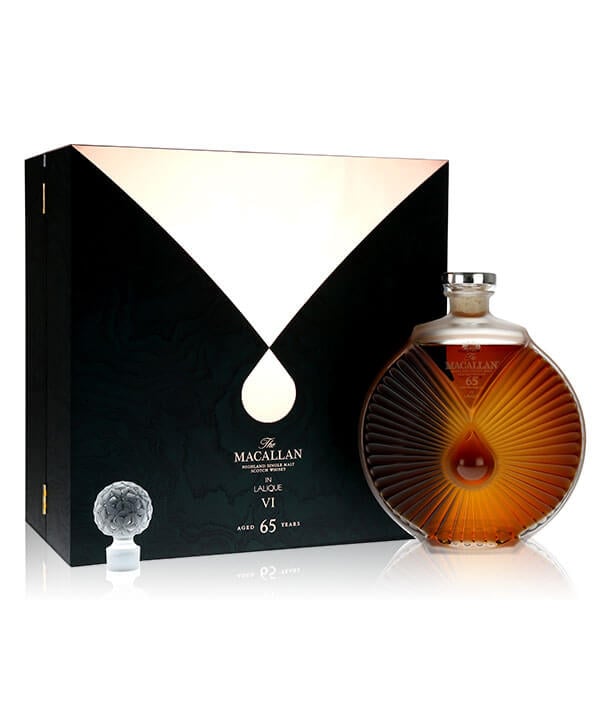 Macallan Lalique
65 Year Old