We Buy Old And Rare Whisky & Fine Spirits
Sell Your Bottle

Most Wanted
World Whiskies
While many people assume that old and rare whisky is confined to produce from Scotland, there are many fine distilleries from around the world who are not only making incredible whisky now, but whose old and rare bottles are highly prized by collectors. In this section we look at some of the most popular countries for old and rare whisky, along with some of the bottles that catapulted them to fame.
Request A Valuation
Japan
Japan has a relatively recent history in whisky-making compared to Scotland. Despite this, the love and demand for Japanese whiskies is at an all-time high, giving Scotch a run for its money.
Japanese whisky is produced in similar ways to Scotch, both in terms of its single malt and blends, not least because many Japanese distillers have travelled to Scotland for inspiration. Despite this, Japan has put its own stamp on whisky and its whiskymakers' skill, combined with its different climate and the use of local woods such as Mizunara, has won the heart of whisky enthusiasts from around the world.
The best-known distilleries producing whisky in Japan today are Yamazaki, Yoichi, Hakushu and Miyagikyo. However, there are also 'lost' or closed distilleries in the country such as Karuizawa, which have also added to Japanese whisky's reputation. Karuizawa became famous in recent years thanks to a bottle of Karuizawa 1960, which sold at auction for the astounding price of £250,000.
In our opinion, the malts distilled in the 1980s represent the pinnacle – so far – of Japanese whisky. Bottles like Yamazaki 1984, Yoichi 1987 and Karuizawa 1983 White Samurai are some of the finest examples of the unique, intense flavours and sensory experiences that Japanese whisky can provide.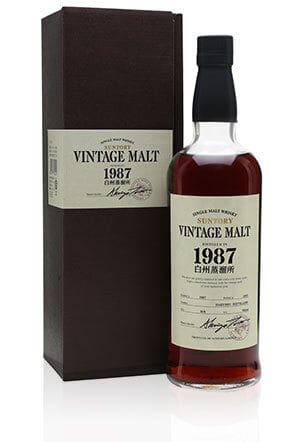 Hakushu 1987 Sherry Cask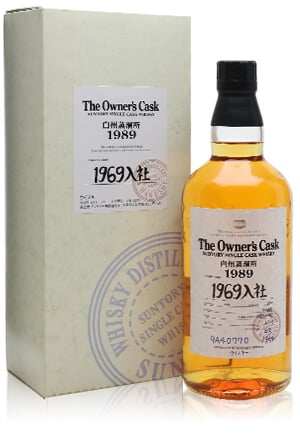 Hakushu 1989 The Owner's Cask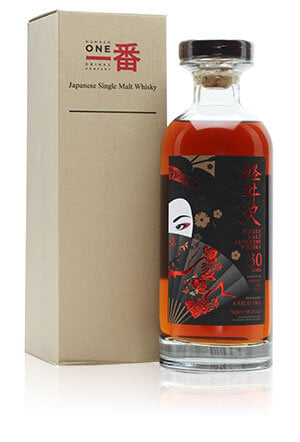 Karuizawa 30 Year Old Geisha Series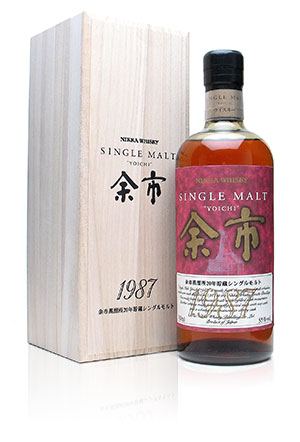 Nikka Yoichi 1987 Peaty Sherry Cask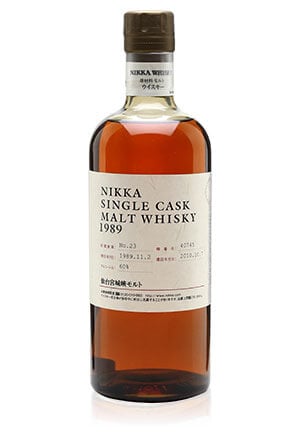 Nikka Miyagikyo 1989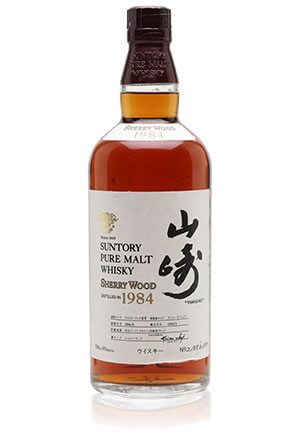 Suntory Yamazaki 1984 Sherry Wood
America
In American whisky terms the king of kings is, by far, bourbon. This distinctive style has been produced since the 19th century, and demand for old and rare bourbons is growing by the day. In particular, bourbons produced during the Prohibition era are some of both the most praised and sought-after bottles.
Even the best-known brands of today have some rare gems from that era, such as George Stagg, Buffalo Trace O.F.C., Old RIP Van Winkle, today known as Pappy Van Winkle, and many more.
Perhaps the rarest whiskies, which have a huge following, are the ones from the old Stitzel-Weller distillery. Old bottles of Weller bourbon, or vintage bourbons from the Old Fitzgerald Range, are rare bottles which for us the apex in bourbon quality.
There are, in addition, some rye whiskies which have a following of their own. Some of the foremost of these are the iconic bottles of Old Overholt, which are among the most wanted by collectors.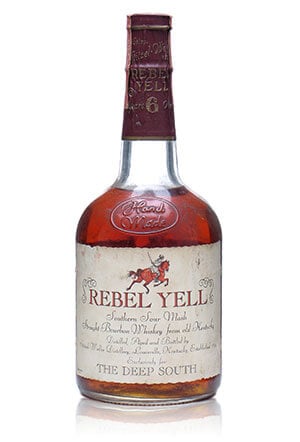 Rebel Yell 6 Year Old
Bot.1960s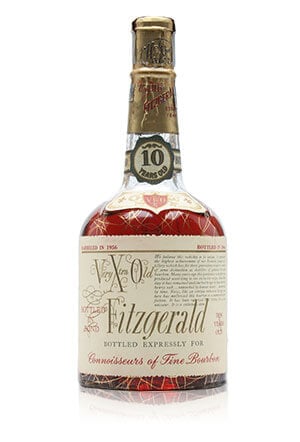 Very Extra Old Fitzgerald 1956
10 Year Old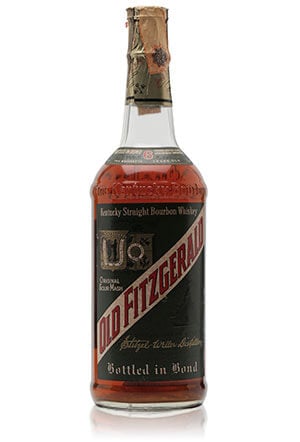 Old Fitzgerald 6 Year Old Bourbon
Bot.1960s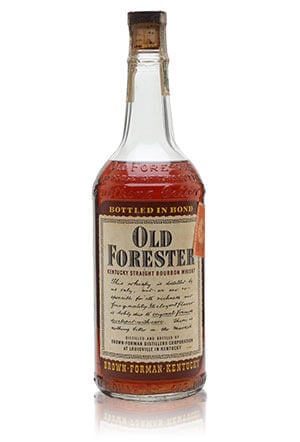 Old Forester 1946
Bot.1950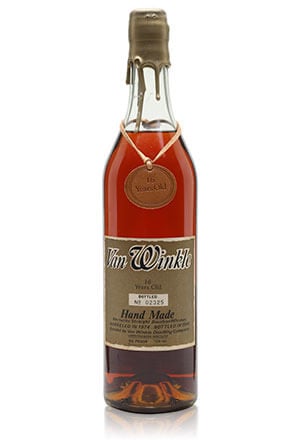 Van Winkle 1974
16 Year Old
Ireland
As any whisky lover knows, Irish whiskey is on the up. It has skyrocketed in popularity in recent years amongst both drinkers and collectors, particularly as independent bottlers have started bottling casks of Irish single malt.
These malts, distilled in the late 1980s and early 1990s, have been praised for their unique tropical fruitiness and balance. What makes Irish whiskey particularly exciting for the collector is that, as the category has such a long history, historic bottles from distilleries like John Power, Bushmills and Jameson are still coming out of the woodwork.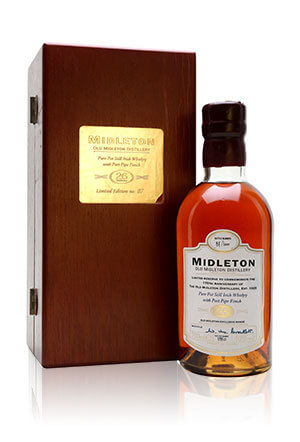 Midleton 1973
26 Year Old Port Finish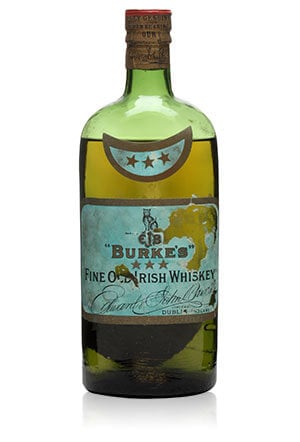 Burke's 3 Star
Bot.1920s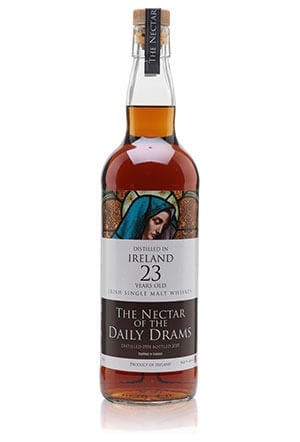 Irish Single Malt 1991
23 Year Old Nectar Of The Daily Drams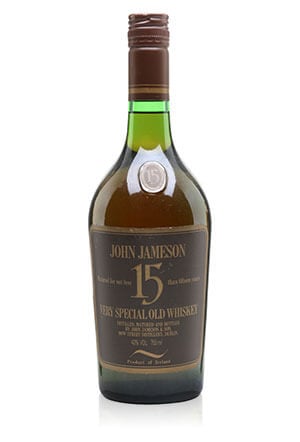 Jameson 15 Year Old
Bot.1980s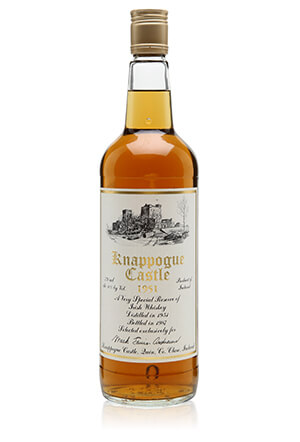 Knappogue Castle 1951
Bot.1987
Canada
The history of Canadian whisky is intrinsically linked to Prohibition. Many of the most famous bottles, and certainly the ones we have bought most in recent years, are the ones produced in the 1930s.
The bottles we are especially fond of are the ones from Hiram Walker, which is today most notable for being the creator of Canadian Club. The Hiram Walker distillery was very close to the US and during prohibition had "customers" like Al Capone, who smuggled what has today become some of the most sought-after old and rare Canadian whisky, which sporadically surface from old cellars or warehouses.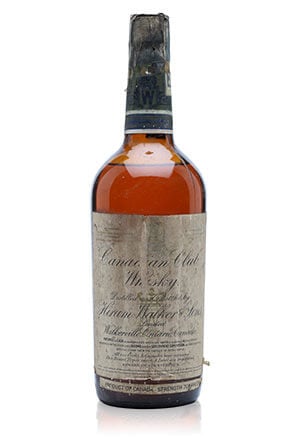 Canadian Club Bot.1930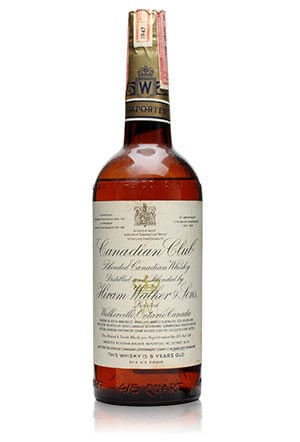 Canadian Club 1947 6 Year Old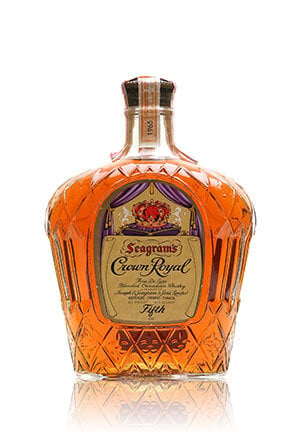 Crown Royal 1965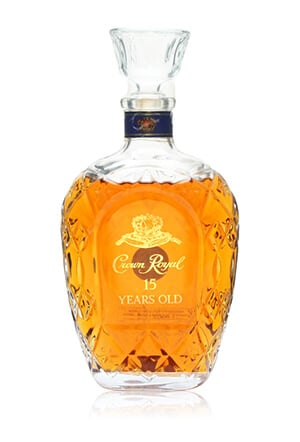 Crown Royal 15 Year Old Bot.1980s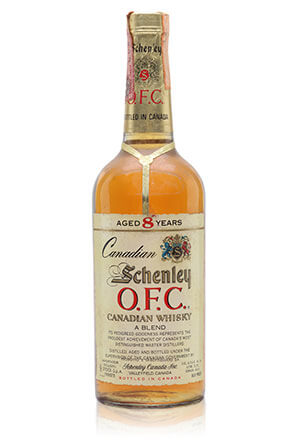 Schenley O.F.C.
8 Year Old Bot.1970s