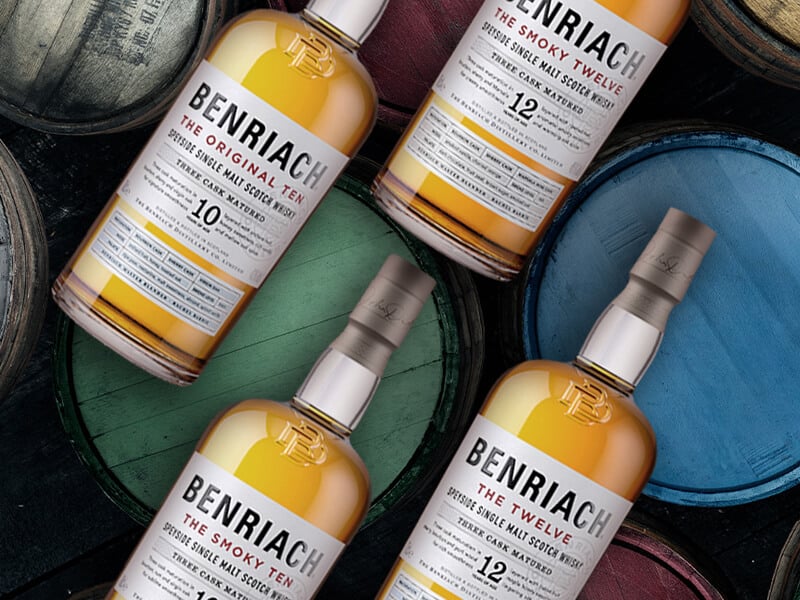 A World of Flavour
Things are changing at Benriach with the launch of the distillery's new-look core range of whiskies. Digging into the Speyside favourite's multi-faceted nature, it's split into two halves, celebrating both Benriach's fruity spirit and its rich-and-peaty smoky side.
But master blender Rachel Barrie hasn't stopped there, marrying a unique combination of three types of cask from around the world for each expression, perfectly expressing the distillery's approach to flavour.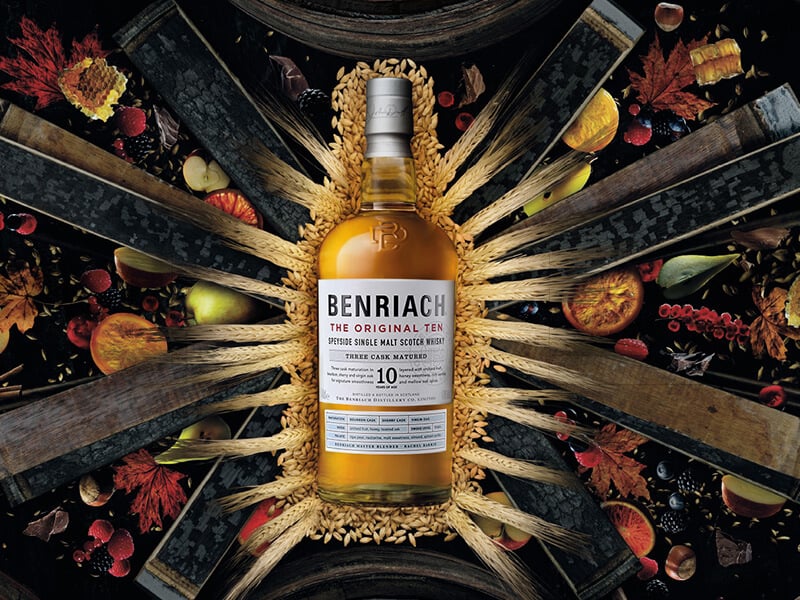 Benriach
The Original Ten
10 Year Old

£36.25
£51.79 per litre
Buy Now
The classic combination of bourbon, sherry and virgin oak casks gives The Original Ten a fruity and easy-drinking character that's the perfect introduction to the distillery.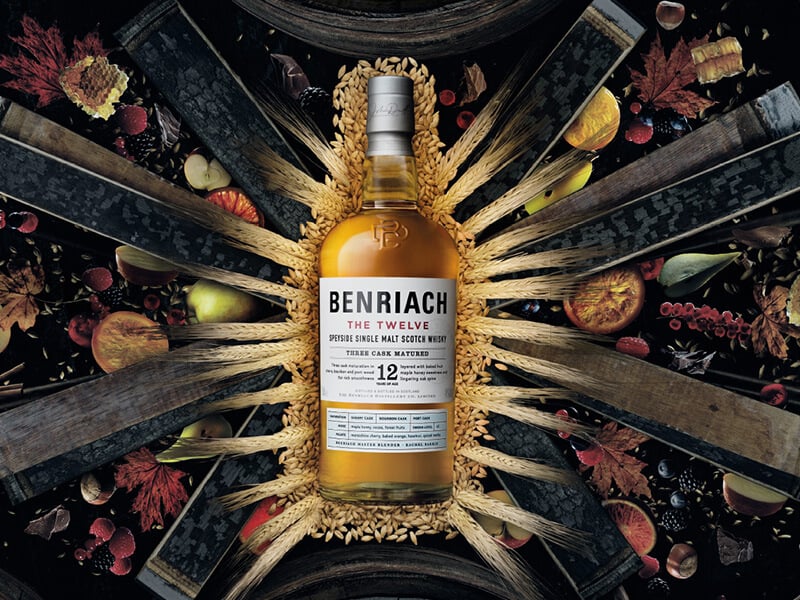 Benriach
The Twelve
12 Year Old

£41.95
£59.93 per litre
Buy Now
Along with two years extra in cask, The Twelve switches the virgin oak of the 10-year-old for port casks, adding rich, baked-fruit character and soft spice to an already rich and flavoursome dram.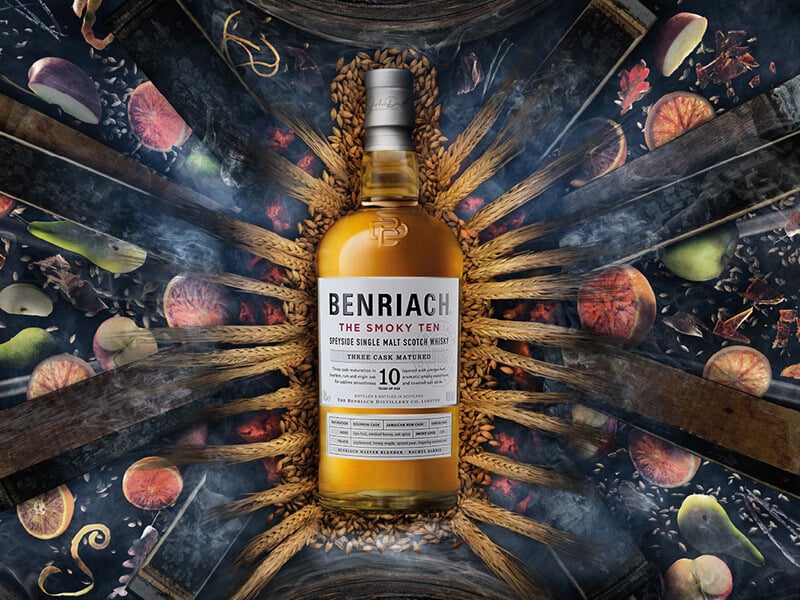 Benriach
The Smoky Ten
10 Year Old
£39.95
£57.07 per litre
Buy Now
The Smoky Ten is the new name for the much-loved Curiositas. It brings together peated and unpeated whisky from bourbon, virgin-oak and Jamaican-rum casks, amplifying the famously fruity Benriach character and showcasing sweet smoke.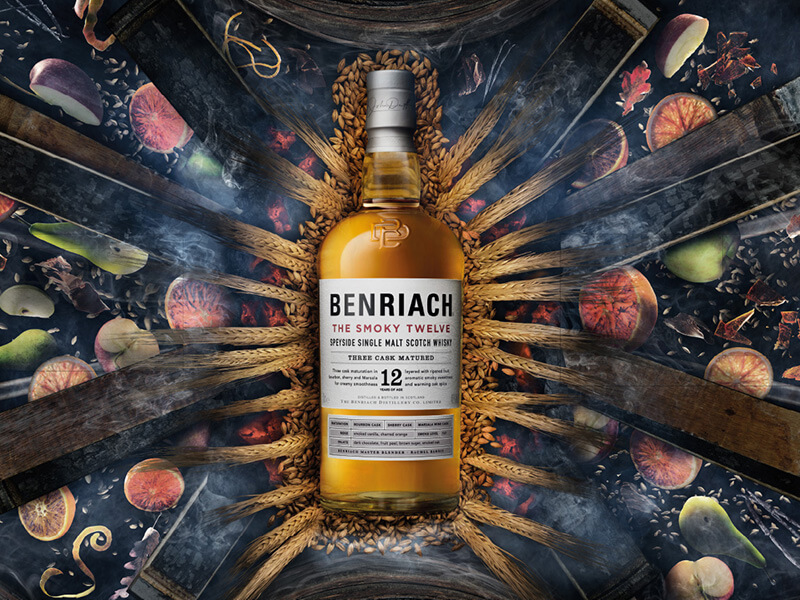 Benriach
The Smoky Twelve
12 Year Old

£45.95
£65.64 per litre
Buy Now
Focusing on rich flavours, The Smoky Twelve adds marsala wine casks to the classic combination of bourbon and sherry oak. This adds layers of creamy sweetness that complement its smoky character.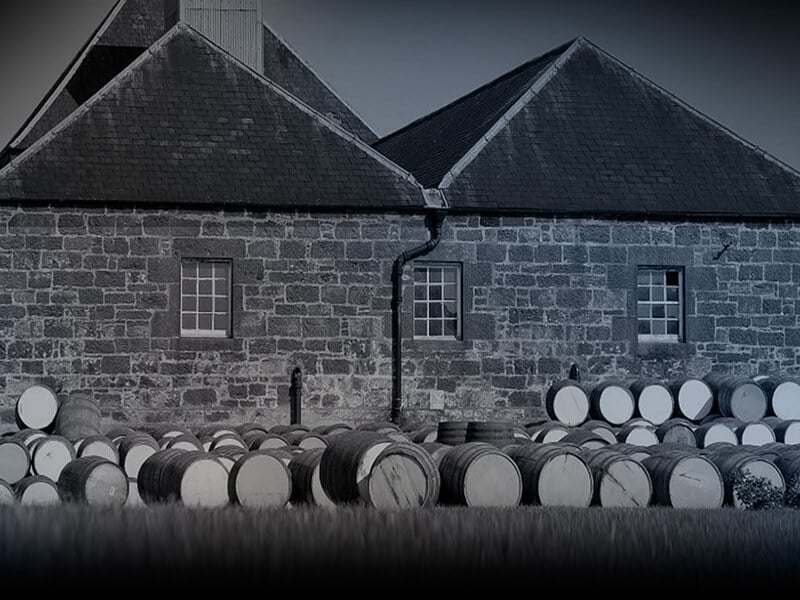 About Benriach
There are many chapters in the history of Benriach. Its first 100 years were eventful: founded in 1897, closed in 1900, reopened in 1965 and closed again in 2002. However, it's at this point that the current, most interesting chapter of the distillery's life begins.
In 2004, the distillery was bought by industry legend Billy Walker, and, over the next 12 years, the distillery's reputation began to bloom. In 2014, it was bought by Jack Daniel's owner Brown-Forman and Rachel Barrie – one of the most experienced whisky makers in Scotland – took over as chief blender.
Benriach, along with sister distilleries Glendronach and Glenglassaugh, has gone from strength to strength. With Barrie now focusing her attention on the distillery, we're looking forward to more great whisky from this Speyside favourite.