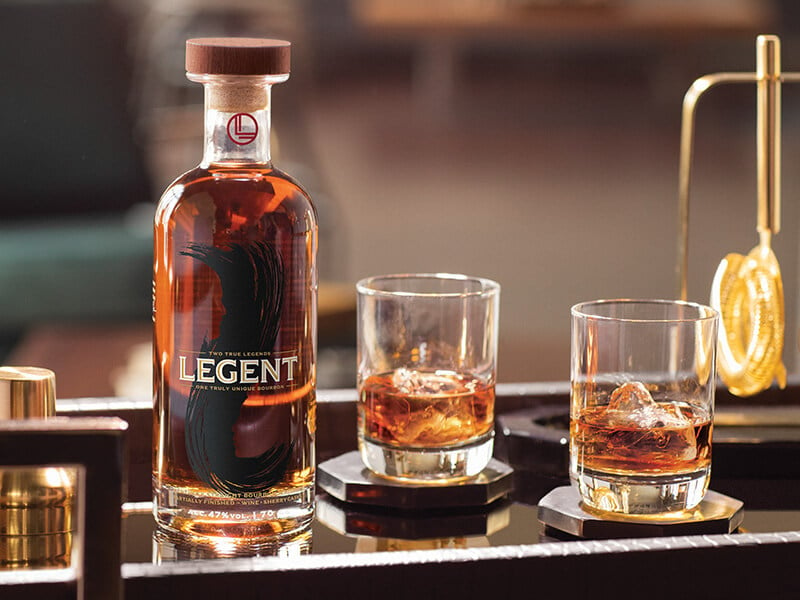 Legent Bourbon
Fetching Price
Fetching...
A collaboration between two unique styles of whiskey-making, Legent Bourbon is the creation of whisky legends Fred Noe and Shinji Fukuyo. Finished in a combination of wine and sherry casks, Legent is made using a historic recipe from Fred Noe's family and is matured for at least four years in virgin white oak barrels. It is then blended by Shinji Fukuyo to create layers of spices, dried fruit and tart red berries.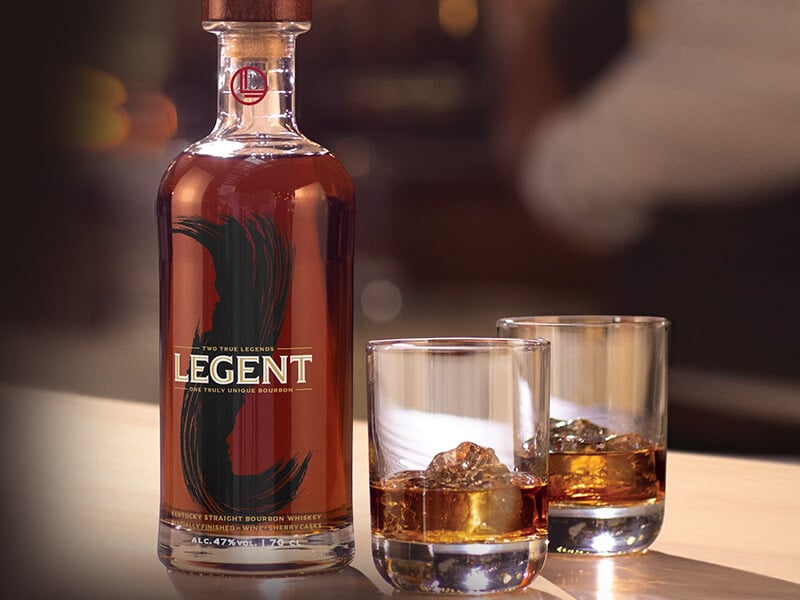 Tasting Notes
From

The Producer
Three different types of casks are used to mature Legent bourbon and each one imparts its own unique characteristics to the spirit. Virgin American oak barrels provide notes of caramel, vanilla and oak spice, while the sherry casks offer layers of raisins, baking spices and rich dried fruits, and the red wine casks create fresh, fruity undertones, as well as a light acidity.
Style
Body

Richness

Smoke

Sweetness
Character
Vanilla

Black Pepper

Marmalade

Cherry

Dark Chocolate

Plums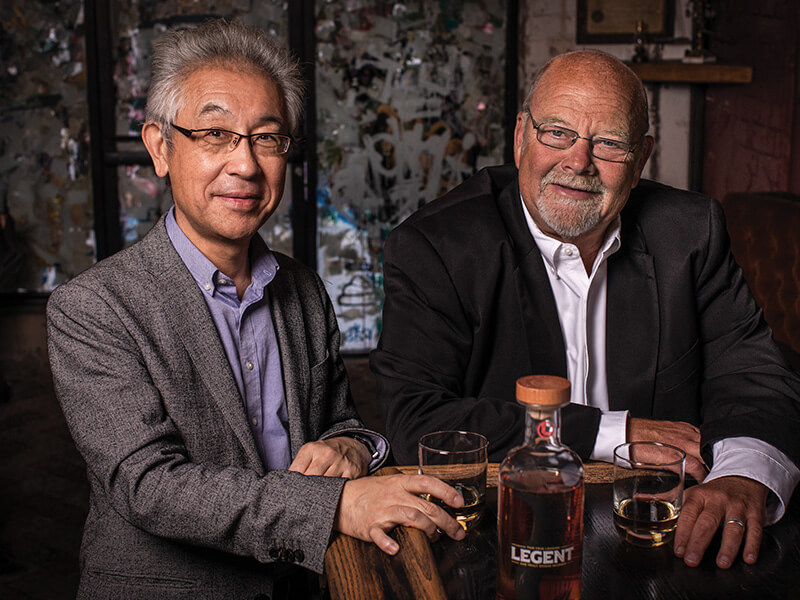 About
Legent Bourbon
Legent's creators both have an impressive whisky-making pedigree – Fred Noe is from the founding family of bourbon and Jim Beam's seventh-generation Master Distiller, and Shinji Fukuyo is Suntory's fifth-ever Chief Blender. Combining their vast knowledge and experience in whiskey making, aging and blending, Fukuyo and Noe have created a unique bourbon with a complex, modern character.