- Celebrate -

National Rum Day

16 August is National Rum Day, so what better way to celebrate than with a rum cocktail? Rum is one of the most versatile spirits out there, so why not try something new?
If you're looking for ideas, here are some of our favourite,
classic rum cocktails: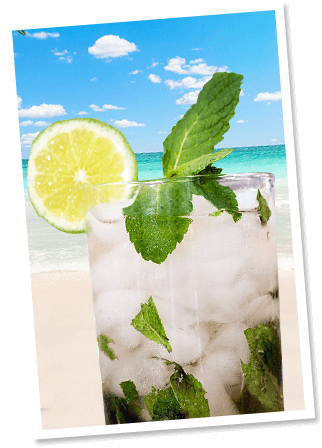 Shop White Rums
Mojito
Cuba's national cocktail. Almost any white rum will make a tasty drink, but for authenticity we recommend one from Cuba.
Ingredients
50ml Havana Club 3yo
20ml fresh lime juice
soda water to top up
Method
1. Gently bruise the mint in the base of the glass.
2. Add the rum, lime juice and sugar syrup.
3. Half fill glass with ice and stir vigorously.
4. Add more ice and stir again. Top up with soda.
5. Garnish with a mint sprig and a lime slice.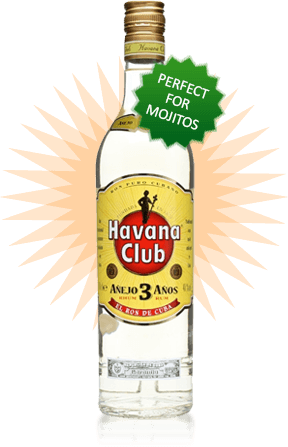 Havana Club 3yo
Fetching Price
Buy Now
Diplomatico Reserva
Fetching Price
Buy Now
Shop Golden Rums
Old Fashioned
Usually a whisky cocktail, but it works really well with a quality golden rum – it's all about the spirit, with sugar and bitters emphasising its flavours.
Ingredients
60ml Diplomatico Reserva
1 dash Angostura Bitters
3ml sugar syrup
5ml Velvet Falernum (optional)
Method
1. Stir the rum with three ice cubes until chilled.
2. Add sugar, Angostura, optional falernum and two more ice cubes.
3. Stir until very cold, add more ice and garnish with a cinnamon stick.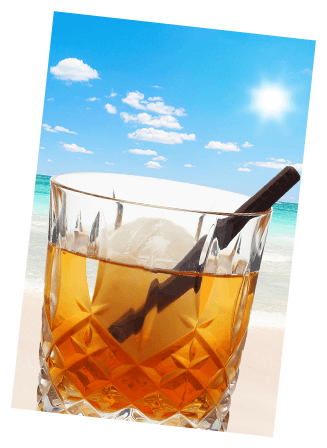 Shop Golden Rums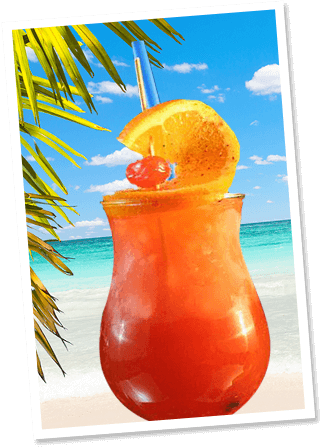 Shop Dark Rums
Planter's Punch
A Caribbean classic – a brilliantly fruity long drink that's both refreshing and packed with summery flavour. Go for a rich dark rum to make sure the spirit shines.
Ingredients
45ml Bacardi Carta Negra
35ml orange juice
35ml pineapple juice
20ml fresh lime juice
10ml grenadine
3 dashes Angostura bitters
Method
1. Pour all the ingredients apart from the bitters into a shaker with lots of ice.
2. Shake well and pour into a tall glass of ice.
3. Add the Angostura and garnish with a cocktail cherry and slice of orange.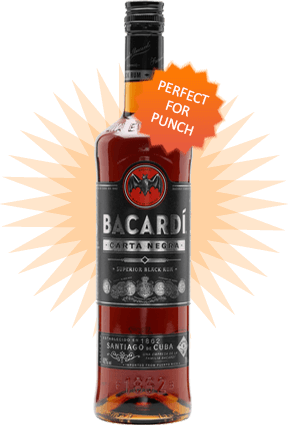 Bacardi Carta Negra
Fetching Price
Buy Now