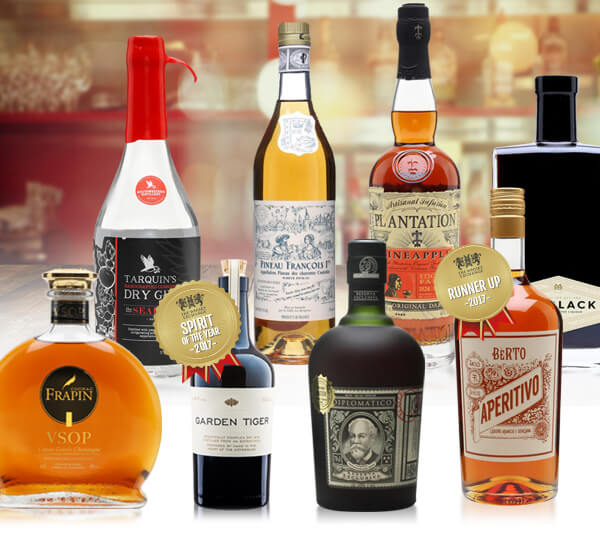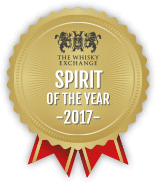 Spirit
of the Year 2017
We've spoken to some of the finest brains in the drinks business to help choose The Whisky Exchange Spirit of the Year for 2017, including bartenders, writers and experts. A shortlist of eight bottles is drawn up, based on the best spirits we've tried over the past year.
Yet again, we've been blown away by the quality of spirits on offer, with some phenomenal examples of Cognac, rum, vermouth and much more. This year, though, we've chosen a gin from the Cotswolds region of England: Capreolus Garden Tiger Dry Gin.
Garden Tiger is one of the finest gins we've tried in years – scroll down to find out why we like it, how to serve it and how to get hold of a bottle for yourself.

The Winner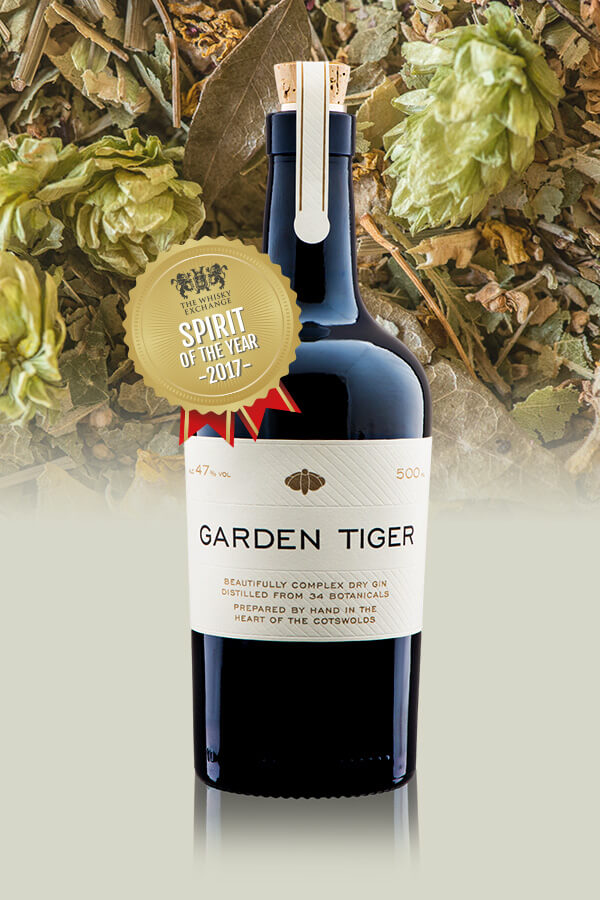 Capreolus Garden
Tiger Dry Gin
Capreolus Garden Tiger Dry Gin is fresh, aromatic and fruity – a wake-up call for the senses. Made with an impressive 34 botanicals, including blood-orange zest and lime-tree flowers, Garden Tiger has a great depth of flavour that works equally well served neat as it does in a cocktail or with tonic.
Tasting Notes
By Stuart Peskett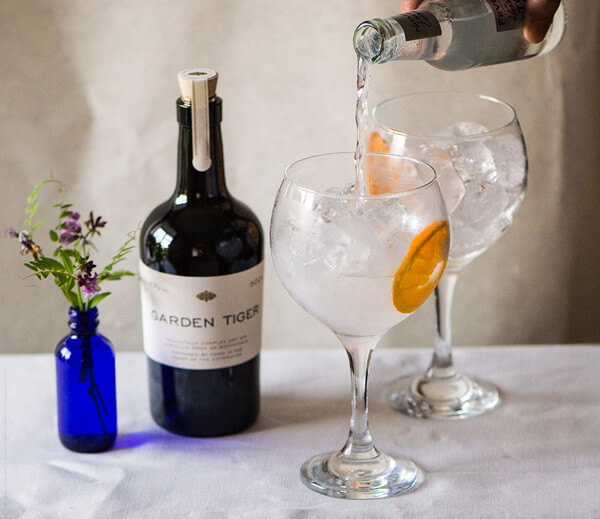 Nose:

Big, expressive nose of clean juniper, freshly cut grass and cherry blossom, along with orange peel, floral notes and a touch of herbs. Very enticing.

Palate:

Mouthfilling and fruity, with zingy orange lifting the base notes of juniper and clove. Complex; layers of flavour reveal themselves over time.

Finish:

Clean, fruity and long lasting.

Comment:

The higher ABV adds weight and punch – this would work wonderfully well in a Martini.
How To Enjoy It
Capreolus master distiller Barney Wilczak recommends serving Garden Tiger gin neat in a tulip glass at room temperature. His other favourite serve is in a Chamois cocktail – here's how to make one:
add a scoop of ice cubes to a large wine glass
add 25ml Garden Tiger Dry Gin, 25ml Genepi liqueur and top with 100ml cloudy apple juice
float a sage leaf on top
enjoy…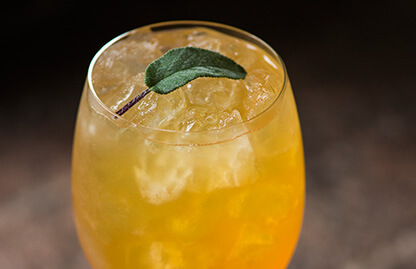 The Range
Capreolus also makes intense, pure eaux-de-vie from a range of fruits, with painstaking attention to detail. They make superb aperitifs and digestifs.
About Capreolus
Capreolus takes its name from the Latin term for the roe deer who roam the land near the distillery in Gloucestershire in south-west England. Master distiller Barney Wilczak makes small-batch gin and eaux-de-vie, with many of the ingredients hand-foraged and the utmost attention to detail. Barney described it as 'incredibly gratifying' to be awarded TWE Spirit of the Year.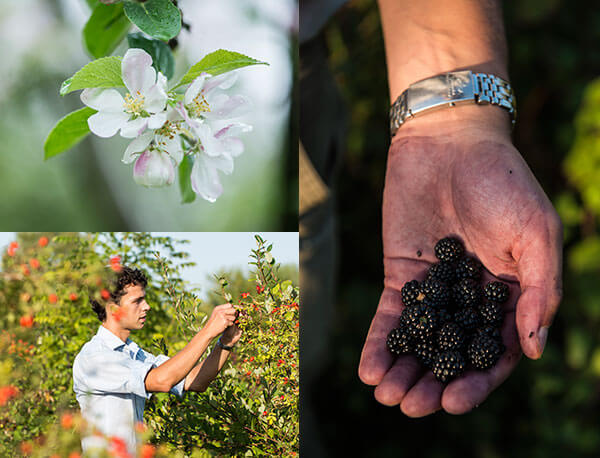 The Runner-up
Quaglia Aperitivo
Berto
This top-class aperitif from Quaglia is infused with fresh orange peel and rhubarb, creating a light, fresh and fruity liqueur that offers the perfect balance between sweet and bitter flavours, with notes of ginger, gentian and citrus fruit. It can be drunk neat, chilled or over ice, but it really excels in cocktails such as the Negroni or Martinez. Quaglia was established in 1890 in Turin and today produces a wide range of grappas and liqueurs.
Buy Now