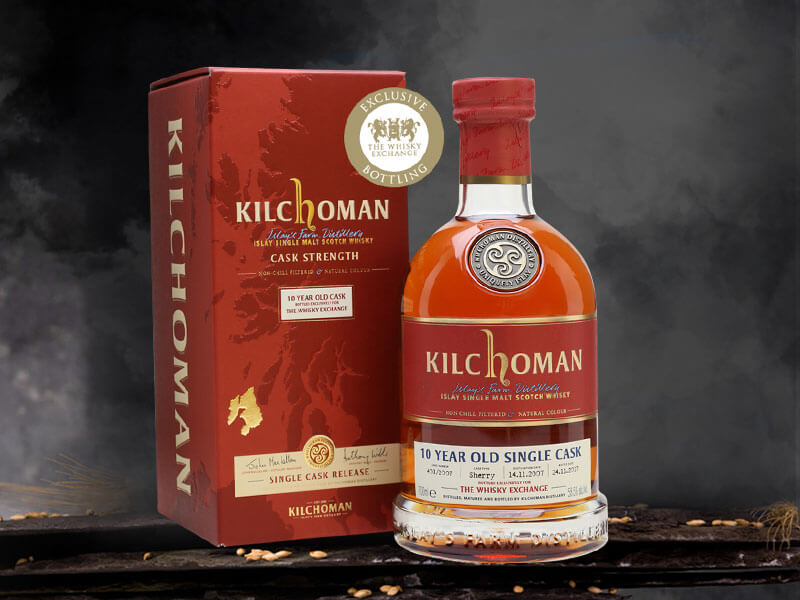 Kilchoman 2007 Single Sherry Cask TWE Exclusive
Islay Single Malt Scotch Whisky
Fetching Price
Fetching Price
Description
The third Whisky Exchange exclusive Kilchoman bottling is a sherry-cask-matured example that takes Kilchoman's clean, citrus-led spirit and adds a rich layer of spice and dried fruit.
Distilled in 2007, just two years after the distillery opened on Islay, the whisky was aged for 10 years, making it one of the oldest Kilchomans around. A beautiful cask-strength whisky from a distillery that just gets better and better.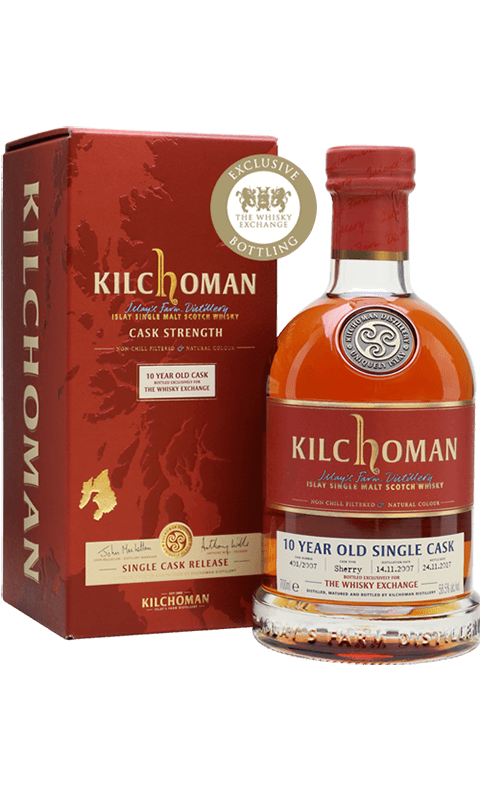 Tasting Notes
By Billy Abbott (The Whisky Exchange)
Nose

Rich salted caramel and toffee ooze out of the glass, and a grind of black pepper adds a layer of spice. Peat smoke bursts through the sweet and spicy crust, followed by damp leaves, pungent honey and glowing coals. Medicinal notes butt up against sweet icing, all surrounded by a thick cloak of smouldering peat.

Palate

Mint-choc-chip ice cream and riverbank loam pair surprisingly well, accompanied by freshly uncurled ferns, pine needles and a touch of peppermint cream. Savoury olive-oil notes appear, peppery and grassy, along with sweet black liquorice, singed spiced fruit cake and plump raisins. Through the middle runs a rich vein of mentholated smoke: cooling but spicy.

Finish

Long and thick, with coal smoke, sea-spray-flecked rocks and old log fires. Mint chocolate rises from the ash.

Comment

A bruiser, but thick with everything I love about Kilchoman: excellent casks, big smoke with balanced medicinal notes, a bucket of maritime character and a dark and spicy underbelly. We've been waiting for a 10-year-old, and the wait was worth it.

Style

Character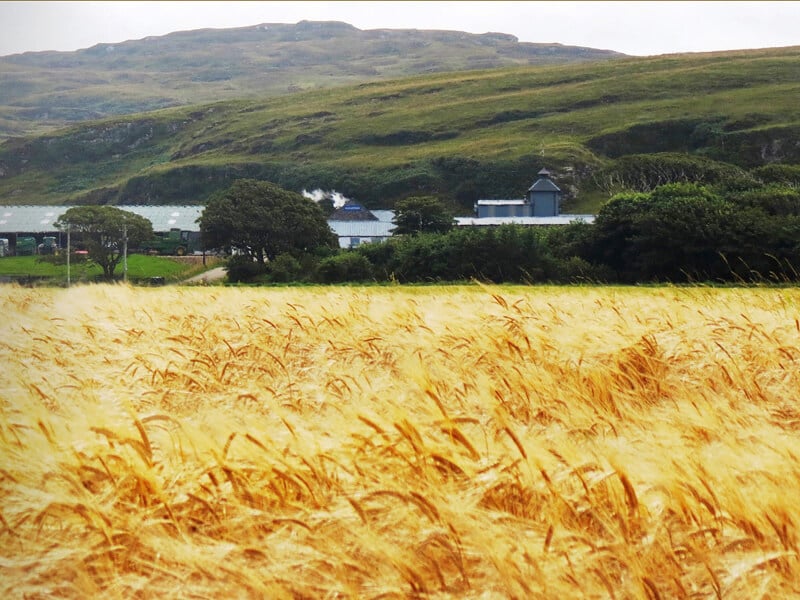 About Kilchoman
Kilchoman (pronounced 'kil-HO-man') was established in Islay in 2005, with a mission to make Islay at the heart of everything it does. Its first single malt was released in 2009, and Kilchoman hasn't looked back, with a variety of whiskies that have impressed both critics and drinkers alike. It released its 100% Islay bottling in 2011, with every step of the process local to the island, while 2013 saw the launch of its sherry-cask-matured Loch Gorm.
See the range >
Reviews
3 Customer Reviews
A revisit a couple months later. Still spectacular and oxidation has enhanced the experience as it does with most whisky. But when I incorporate price I have to ultimately downgrade to 4.5 (should have rated as that first time but the buzz in the moment spoke louder lol). Especially when something like Ledaig 13 year Amontillado at a good deal less is even more enjoyable to me at least. Seriously check out Ledaig if you are into peaty whisky. They really rock and their non peated Tobermory isn't bad either.

One of the best malts around. A really enjoyable tipple. The only reason that it is not a five star is because I believe that Kilchoman have come a long way in a short time and they can only continue to improve and impress with there quality of malts in the future.

Machir Bay is great. The cask strength version of it is simply spectacular. This sherry cask strength is a spectacular beast of its own right. kilchoman Is definitely doing something right. Thank you TWE for making this available to us.