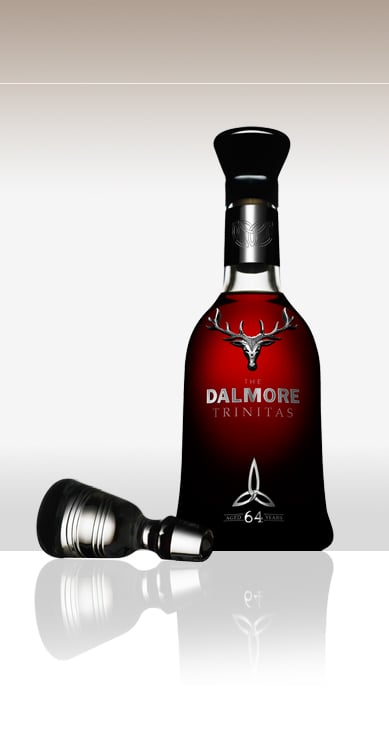 FIRST THERE WERE THREE.
NOW THERE IS BUT ONE.
The Dalmore Trinitas represents a trinity of
unimaginable luxury.

Containing spirit dating from 1868, 1878,
1926 and 1939, The Dalmore Trinitas is a
64 year old single malt that is as exceptional
as it is rare. Hand-crafted, and nurtured
with great care over a long and deep slumber
it may well be the pinnacle of our great
distillery's history.

But with only three bottles released only a
fortunate few will ever know.

Two have been acquired and now only one
remains available for purchase, exclusively
from The Whisky Exchange.

In order to be fortunate you may need to be
swift.

Time is of the essence.