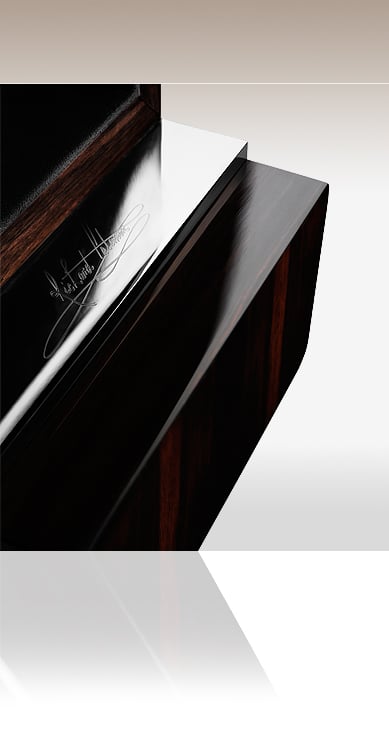 THE PRESENTATION.
The three Dalmore Trinitas presentation
boxes are completely bespoke.

Over 100 man-hours have been invested
in ensuring that the magnificent liquid
contained within is safely carried, yet
beautifully displayed.

Each box has been constructed from solid
English oak encased in a Macassar ebony
veneer. Relatively rare in veneer form, this
exceptional wood is particularly hard and
dense.

To finish, twelve individual coats of lacquer
were applied to the surface and then cut
back by hand after every fourth coat. The
lacquer was burnished with various grades
of finishing paste, until the mirror finish was
achieved.