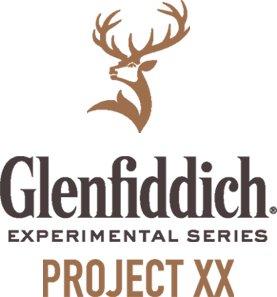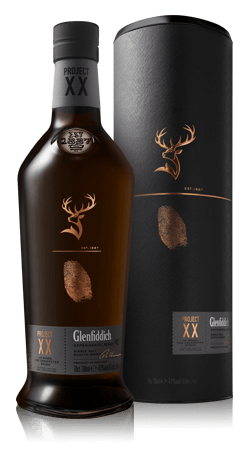 Glenfiddich asked its 20 ambassadors to choose their favourite cask from the distillery's warehouses. From the character of these casks, malt master Brian Kinsman created a new, experimental whisky – Project XX.

A complex vatting of casks, from soft and fruity ex-bourbon to rich port pipes and sherry butts, Project XX is a refined and well-balanced whisky with lots of depth.
TASTING NOTES
NOSE Barley sugar and lardy cake are followed by dry cinnamon and nutmeg notes. Then things get juicy, with pine needles, freshly peeled orange zest, lime jelly and hints of Haribo. Water adds in layers of fruity toffee.
PALATE Chocolate-covered caramels, black pepper, orange cream and singed orange peel lead things, with milk-chocolate truffles and hazelnuts bringing up the rear. Water reveals the toffee from the nose on the palate as well as adding sweet stewed apples and sharp Granny Smiths.
FINISH Dry and softly spicy to start, with sweet hints of digestive and shortbread biscuits building with butter and spice.
COMMENT A weighty and spicy dram with a wide range of well-integrated flavours – an expression of the characters of Glenfiddich's excellent brand ambassadors.
Sea Salt Flake Serve
The Glenfiddich Experimental range is all about seeing whisky through new eyes. The sea salt flake serve is only a small change to pouring a glass of whisky, but adds a new dimension of flavour.