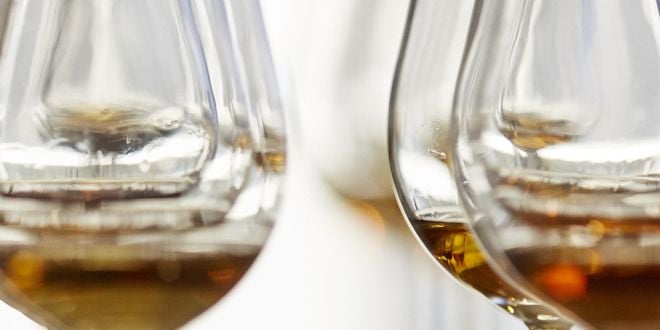 A fine selection from around the world, including Irish whiskey, American bourbon and rye, rare Japanese whisky, and hard-to-find bottles from Europe and the New World.
New & Inspiring
Discover something new and delve into our wonderful selection of world whiskies. You'll find all the latest bottles, from classic producers to small-scale craft distillers.
Shop by Brand
Got a favourite whisky distillery? We thought so! You'll find them all here, with current releases as well as rare and hard-to-find bottles.
Sukhinder's Picks
TWE Director Sukhinder chooses three whiskies he's enjoying at the moment – and if he likes them, you know they're worth trying!
Blanton's Gold Edition

'High-strength single-barrel selection, this always hits the mark – rich and full of flavour'

£65.95

Buy Now

Edradour 1993 Sauternes

'Lovely balance between whisky and wine. Fresh fruits coated with nuts, honey and chocolate'

£238

Buy Now

Bunnahabhain 1980

'Ripe fruits, dark chocolate, cinnamon, nuts and gentle wood spice. Still fresh and very drinkable'

£250

Buy Now
Find a Whisky
Struggling to find the right bottle? Find the perfect present with our Whisky by Flavour guide, our stylish world whisky gifts and our huge collection of age/anniversary bottlings.