Selling Whiskies and Other Spirits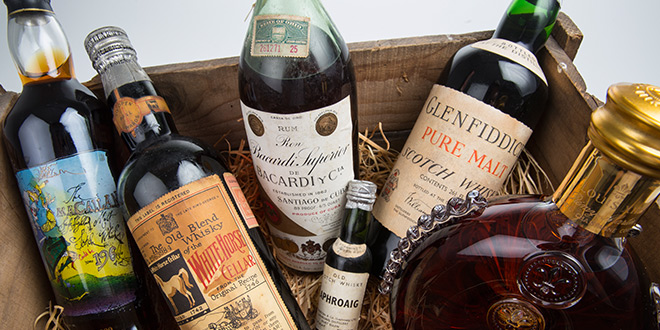 If you have bottles of whisky or other spirits you'd be interested in selling, we would love to buy them.
The Whisky Exchange is the largest dealer of old and rare whisky in the world. We pay market prices, and in some cases higher, to satisfy the demand of our international database of private clients. We offer immediate payment on receipt of your bottles.
Why sell with us?
Market prices: we pay as much as you will receive on the open market and sometimes more than auction sites
Immediate payment: as soon as we receive your bottles we will pay you the agreed amount
Easy and efficient: you send us a photo/details of your bottle(s), we will make you an offer; if you accept, we will pay the agreed amount as soon as we receive the bottles
Authority: we have more than 200 combined years of whisky expertise through our staff at Park Royal, London. We have the resources, knowledge and experience so you can have total confidence you are dealing with a trusted company
Reliability: The Whisky Exchange has been buying bottles and exchanging them since the day we opened in 1999.
How does it work?
Fill out the quote request form on the right (including photos) or book an appointment to visit our office in Park Royal, London.
We'll get back to you within two to three days of receiving your request once our team has accessed the item and photos.
Once you are happy with our assessment, we will agree delivery/collection.

Your pictures should include a full-length image of the bottle, as well as its closure (for example: cork, capsule or screwcap). The fill level and the condition of the label should all be clearly visible.
Let us know if your bottle has a gift box included, and please show the bottle and box in separate images.