Events
Here at The Whisky Exchange we are all about sharing our passion for spirits. With this in mind, we have been creating landmark events and tastings to bring great drinks to everyone, as well as partnering with the very best in the drinks-event world.

For the latest on The Whisky Show and other events, follow the team on Twitter, Facebook and Instagram.
Whisky Show Old & Rare

The Whisky Show: Old and Rare (18-19 February 2017) is a show celebrating the world of fine, rare and antique whiskies, offering attendees the chance to try unique, unrepeatable drams.
Learn More >
Exhibiting at the show will be a selection of award-winning whisky bars, retailers, auctioneers, independent bottlers and collectors, all of whom have sought out incredible whiskies to open at the show. They will be selling whiskies by the measure, giving you a wide choice to try by the dram.
The 2017 event will be held in central Glasgow at The Grand Central Hotel.
The Whisky Exchange Whisky Show

The Whisky Exchange hosts its own event – The Whisky Exchange Whisky Show, the UK's most popular whisky festival. For 2017 we will be returning to Old Billingsgate. The Show brings distillers and whisky lovers from all over the world together in the heart of London for a truly luxurious whisky experience over the weekend of 30 September and 1 October – full details are available on the show website.
Established in 2009, the Show is bigger and better each year, with more than 600 whiskies on offer across 60 stands in 2016, including the chance to taste some Dream Drams, many bottles of which cost upwards of £1,000. There are headline masterclasses with the opportunity to try old and rare whiskies, book signings and free mini-masterclasses – a two-course whisky-inspired lunch is included in the ticket price. And, of course, almost every whisky at the Show is available to buy from the on-site shop, and our London shop will be open as usual. It's an event not be missed.
WHISKY LIVE

We will once again be the sole retailer at Whisky Live London on 31 March and 1 April 2017. Tickets are on sale now.
The Whisky Lounge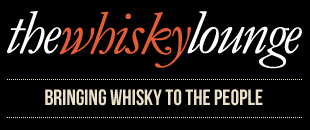 We are very proud to announce that we will be the official retailer for all of the Whisky Lounge festivals in England.