Kavalan Solist Sherry Cask #051A
(2010)
Taiwanese Single Malt Whisky
Distillery Bottling
70cl / 57.8%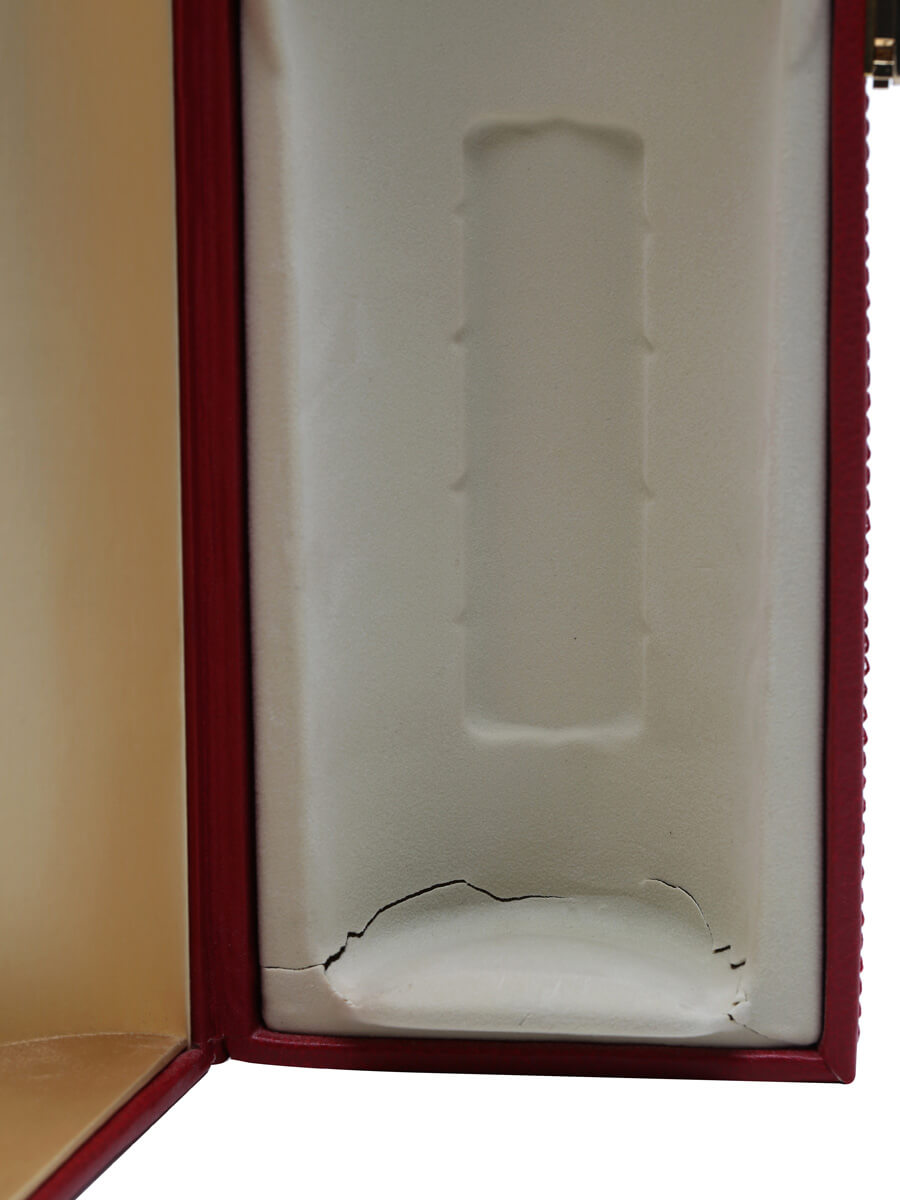 Not Available
This product is currently out of stock
Enter your email address below to be notified when this product is available.
One of the most sought after whiskies from Kavalan's range, matured in sherry casks and one of the most sherried whiskies we've ever had. Big, rich and dark - an impressive dram from the Taiwanese distillery.
Facts
Facts
Bottler

Distillery Bottling

Series

Solist

No of Bottles

526

Country

Taiwan

Cask Type

Sherry

Cask Number

S100303051A

Chill Filtered

No

Colouring

No
Customer Reviews
Reviews (6)
Reviews
5

Kavalan Solist Sherry Cask - 58.6% ABV Cask S060710004 A: Extremely dark walnut with a ruby tint. It actually looks more like a glass of PX sherry. N: Take a handful prunes soaked their rich dark juice, add some soft plums, fresh figs, plump juicy raisins, maraschino cherries, and a vanilla pod. Put them all in a big saucepan, add a generous glug of sherry and start stirring it all together over a low heat. That''s the aroma that''s rising out of the warming pan. Then there''s some hot fudge, butterscotch, and a faint pear drop/acetate/cola cube element creeping in. That''s what I''m smelling here. All in all, quite a stupendous aroma and very multi-layered. There''s no alcohol burn on the nose whatsoever (at this hefty 58.6% strength) P: Very rich with lip-smacking sweetness. Again, that rich raisiny-prune taste with lots of thick, super dark sherry and spices. A dark chocolate bitterness and pleasant oaky dryness start to show their faces after a few seconds and then vanilla ice cream starts to coat the tongue with a gentle peppery tingle. Have to keep this in the mouth for a little longer... F: Long with a gentle tingling woody dryness on the tongue. Rich mouth-coating that jumps between sweetness and light bitterness. The balance is just right. This will not be to everyone''s taste as it is one heck of a bold and richly sherried whisky, but if you''re a sherry-head, then you REALLY need to try this. It''s very more-ish and one to sit down and relish - certainly not a dram to knock back quickly, nor one to drink all night long (as it''s so rich and pretty heavy), but one to savour and enjoy. It even looks amazing just sat there in the bottle. Astonishing how a whisky of this age can seem so far beyond its years. A solid 94/100 from me

This bottle just won MMA golden award, very cool !!

so good for something so young

Very very good whisky!!

Wow. so smooth and the after taste is just superb.. enjoy!!
Disclaimer
Disclaimer
While we endeavour to provide full and accurate information on our website, there may be occasions where producers have updated their recipe or failed to provide full details of their ingredients and processes. This may affect factors including the product style and allergen information, and we would advise that you always check the label and not solely rely on the information presented here. If you are at all uncertain about a product then please contact our customer service team before purchase.
Good To Know
How we pack
Eco-friendly Packaging

Our boxes are made of 100% recyclable cardboard. Our special air-inflated packaging is both re-usable and recyclable, as well as efficient to both transport and dispose of.

Flexible Delivery Options

We deliver to countries all over the world! You can also select express delivery, or pick a specific delivery date, at checkout.

Packed With Care

Our experienced warehouse team take great care with every order. As specialists in glass packaging they ensure that your items stay safe and secure in transit.
14-Day returns policy
We want you to be 100% happy with your order and it is our aim to ensure that all products supplied to all customers arrive in perfect condition. You have the right to cancel your order at any time without being charged for the goods ordered within 14 days of purchasing (other than for perishable or personalised products or those products that have been specified as non-returnable).