Glenfarclas 50 Year Old
Crystal Decanter TWE Exclusive
Speyside Single Malt Scotch Whisky
Distillery Bottling
70cl / 50%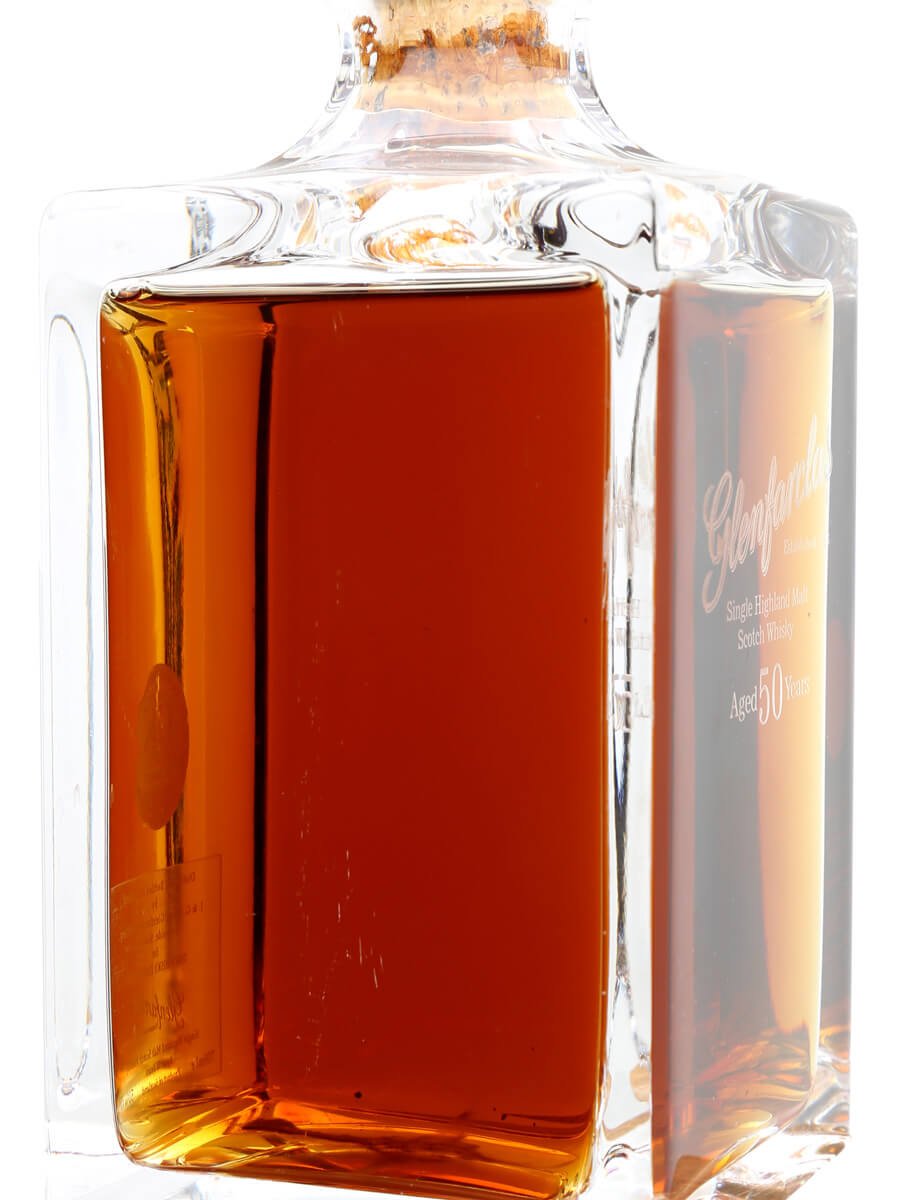 Not Available
This product is currently out of stock
Enter your email address below to be notified when this product is available.
Few distilleries can produce a spirit capable of dealing with half a century of maturation, even in the finest casks. Glenfarclas is one of them, and this bottling represents one of their finest hours.
Tasting Notes (1)
Facts
Facts
Bottler

Distillery Bottling

Age

50 Year Old

No of Bottles

64

Country

Scotland

Region

Speyside

Colouring

Yes
Tasting Notes
Tasting Notes
Tasting Notes by Tim F

N

Wow - where to start? Marmalade initially, then sugared almonds, church pew, leather and burnt wood. Constantly evolving - we find hot-buttered toast, fruitcake, golden syrup, prune, sweetpea, grapefruit and a faint hint of cocoa - chocolate orange, perhaps. An absolutely bewitching nose that offers something new on every sniff. Incredible depth and balance.

P

Toasted oak, plenty of citrus (orange and grapefruit again), legumes, a healthy dash of pepper, syrup, honeyed oats, satsuma peel, brown sugar and some quite herby touches - but the main thrust is maltiness of amazing elegance and purity, perfectly counterpointing the fine-grained oak tannins.

F

A long, warm, slow fade of perfectly-integrated malt, wood and pepper. The complexity is breath-taking.

C

A captivating dram that makes you fall head over heels in love with whisky all over again. This is single malt whisky of the kind that could only have come from a refill sherry cask of the most stupendous quality. Adding water would be sacrilege when a malt wears its strength so lightly. Be brave and take it as nature intended.
More from Glenfarclas
Disclaimer
Disclaimer
While we endeavour to provide full and accurate information on our website, there may be occasions where producers have updated their recipe or failed to provide full details of their ingredients and processes. This may affect factors including the product style and allergen information, and we would advise that you always check the label and not solely rely on the information presented here. If you are at all uncertain about a product then please contact our customer service team before purchase.
Good To Know
How we pack
Eco-friendly Packaging

Our boxes are made of 100% recyclable cardboard. Our special air-inflated packaging is both re-usable and recyclable, as well as efficient to both transport and dispose of.

Flexible Delivery Options

We deliver to countries all over the world! You can also select express delivery, or pick a specific delivery date, at checkout.

Packed With Care

Our experienced warehouse team take great care with every order. As specialists in glass packaging they ensure that your items stay safe and secure in transit.
14-Day returns policy
We want you to be 100% happy with your order and it is our aim to ensure that all products supplied to all customers arrive in perfect condition. You have the right to cancel your order at any time without being charged for the goods ordered within 14 days of purchasing (other than for perishable or personalised products or those products that have been specified as non-returnable).