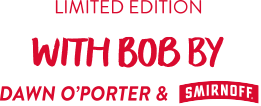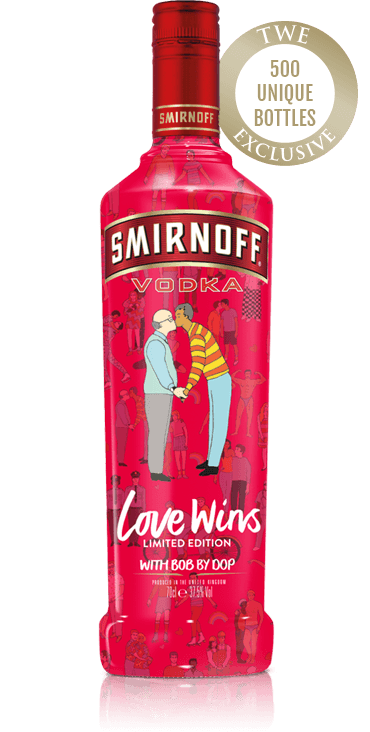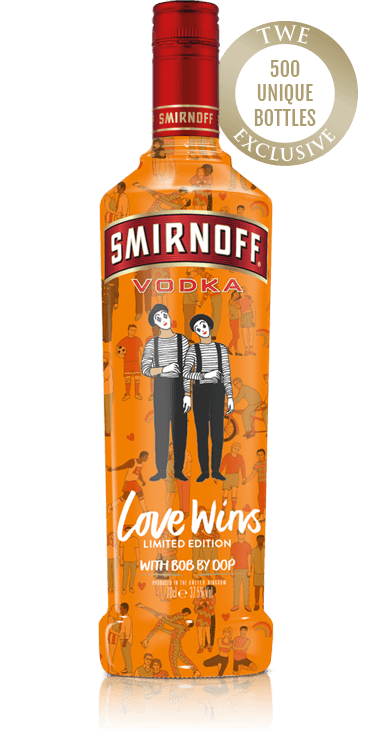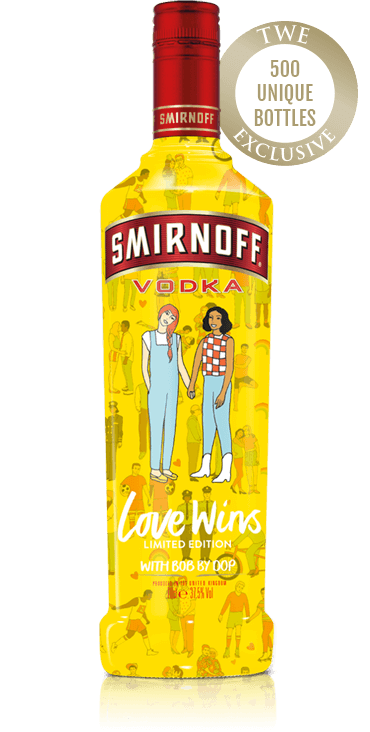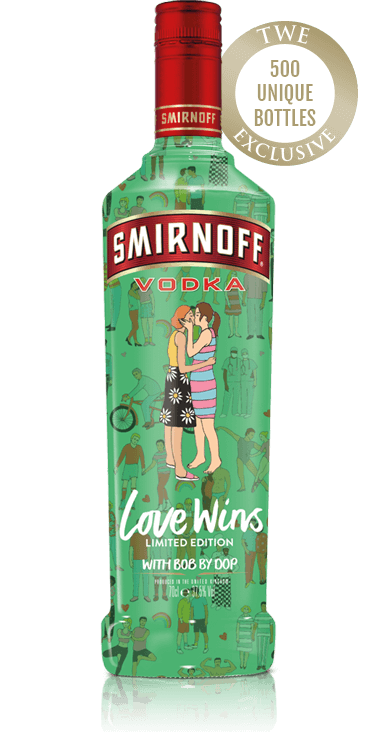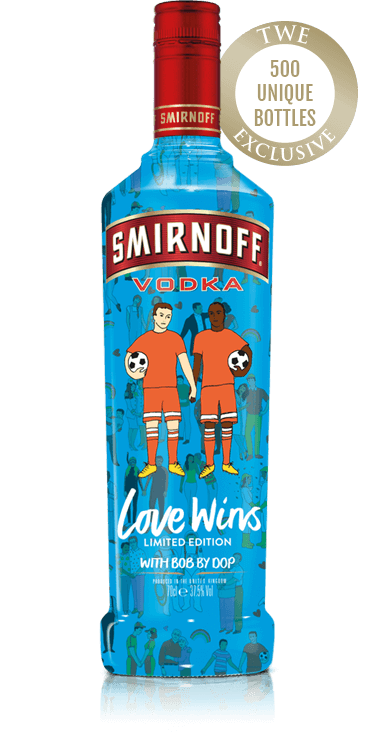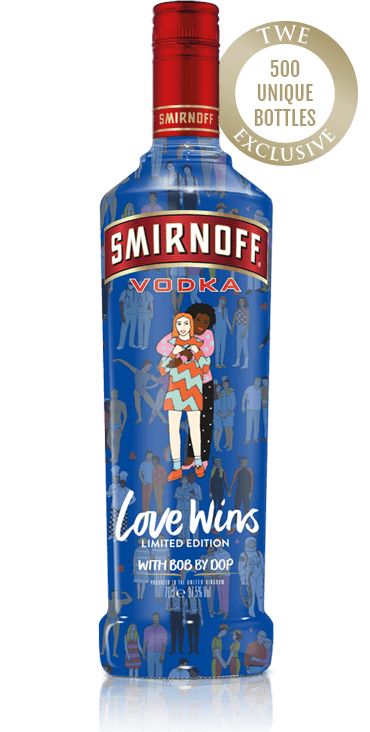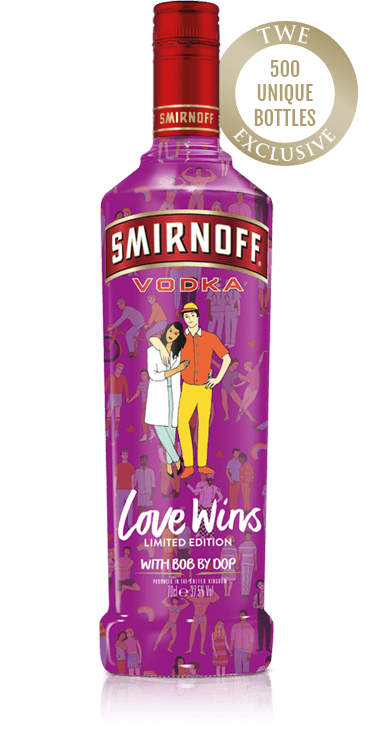 The Whisky Exchange is the exclusive retailer of Smirnoff Love Wins, a limited-edition collection of 500 unique bottles designed in partnership with writer and TV presenter Dawn O'Porter's fashion brand, BOB, to support Pride and the LGBTI community.
O'Porter said: 'I'm so thrilled that BOB and Smirnoff are working together on this Love Wins Campaign. As brands, we share the same ethos that true equality will make the world a better place, and that starts with love.'
Love Wins is the same great spirit that Smirnoff fans know and love, but each of the 500 bottles has a one-of-a-kind design, so the one you receive may not look like one pictured on this page.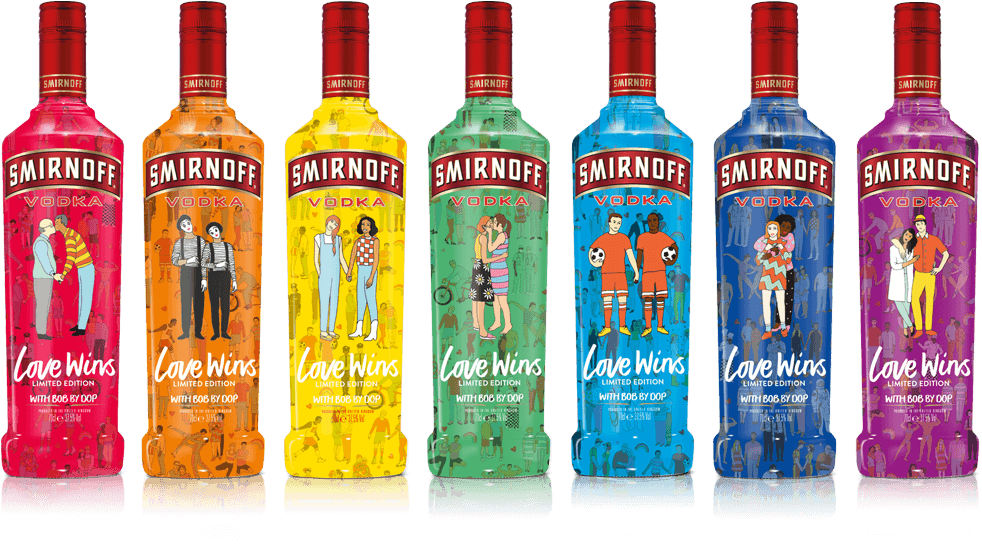 The Smirnoff Love Wins collection has been released to celebrate inclusivity and mark 2016 Pride in London. Smirnoff has long been a supporter of the LGBTI community and has partnered with BOB to create this set of limited-edition bottles. Each bottle features the exclusive Love Wins print from BOB's Equality Collection and depicts a variety of couples, celebrating inclusivity and equality for all. Every bottle is unique, with one of the couples as a main image and carrying one of the seven colours of the Pride flag.
The designs show off unique relationships and each one is a one-of-a-kind, just like you.
For every bottle sold, Smirnoff will make a donation to LGBTI charity R U Coming Out, which aims to inspire and support people to be themselves.
So toast to inclusivity and celebrate love in its many forms with this Love Wins Smirnoff No.21 limited-edition bottle. Here's to being who you are, loving who you want and letting love win!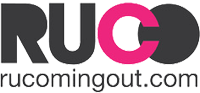 8 Customer Reviews
I think that this is a beautiful idea. Thank you

Brilliant ideal for presents xxx

Fabulous and fantastic !!

So pretty I want them so much X

Fab and funky, love with no limits

I just bought one of these and can't wait till it arrives. I want one in every colour, they are truly amazing!

I think its fab i want one in every colour

Perfect for life time friends birthday party , celebrate in style as always x