Dry and rich
Gin
One of the world's indispensable cocktails, it's a perfect blend of bitter, sweet and spirit
How To Make It
Prep time:

3 minutes

Serves:

1

Skill:

Easy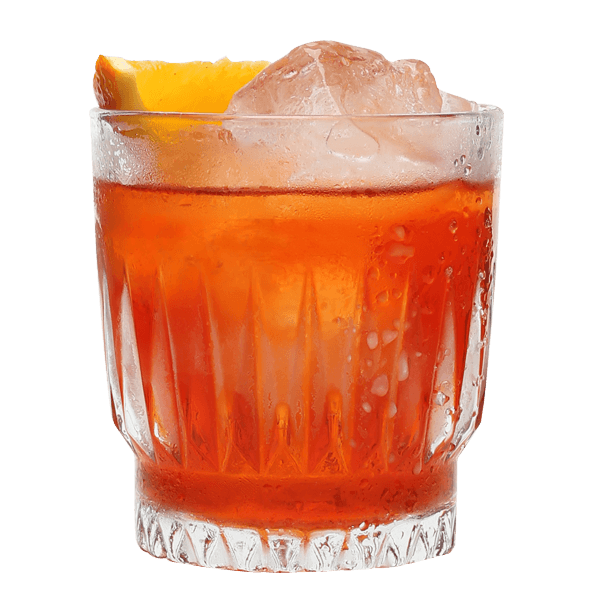 Ingredients
30ml gin
30ml Campari
30ml sweet vermouth
cubed ice
orange slice
Equipment
rocks glass
mixing glass
shot measure
bar spoon
Method
Pour the gin, Campari and vermouth into the glass.
Fill to the top with cubed ice.
Stir, adding more ice as necessary.
Garnish with an orange slice.
Did you know?
The story has it that the cocktail was invented for a Count Negroni, when he asked for gin to be added to his Americano (Campari and sweet vermouth) to give it some extra kick. However, the Negroni family deny that he ever existed...
Make this Cocktail
Choose your products
Drinks
Tanqueray No.10 Gin 70cl

A super-premium small-batch Tanqueray gin named after the No.10 still in which it is made. A superbly controlled explosion of botanical flavours, with much more citrus character than its Export Strength cousin.

£34.45

Campari

An Italian bitter liqueur aperitif created in the 19th century in a coffee shop in Milan by Gaspare Campari. Flavoured with a bewildering array of 68 herbs and spices.

£17.45

Cocchi Vermouth di Torino

Made to a family recipe created more than 100 years ago, Cocchi's rich, intense, well-rounded flavour sets it apart from the competition. With enticing notes of red fruits and orange, this is a versatile vermouth that is delicious served on its own with ice, but also makes a great base for a range of cocktails, including a Manhattan, Martinez or Negroni.

£23.95
Equipment
Mixing Glass Libbey / 26oz (75cl)

A high-quality mixing glass from Libbey, complete with a small jug like spout on the lip to aid in pouring.

£13.75

Silver Plated Japanese Style Jigger 30ml+45ml

A silver-plated Japanese-style jigger, perfect for measuring out shots when adding to cocktails, with a 30ml measure on one side, and a 45ml one on the other.

£16.75
Glasses
Winchester Rocks Glass 10oz (30cl)

A medium-sized rocks glass from Winchester that will hold more than half a pint of your chosen drink.

£4.45