WIN

EIGHT

GREAT BOTTLES
OF

TALISKER!

TALISKER PRIZE DRAW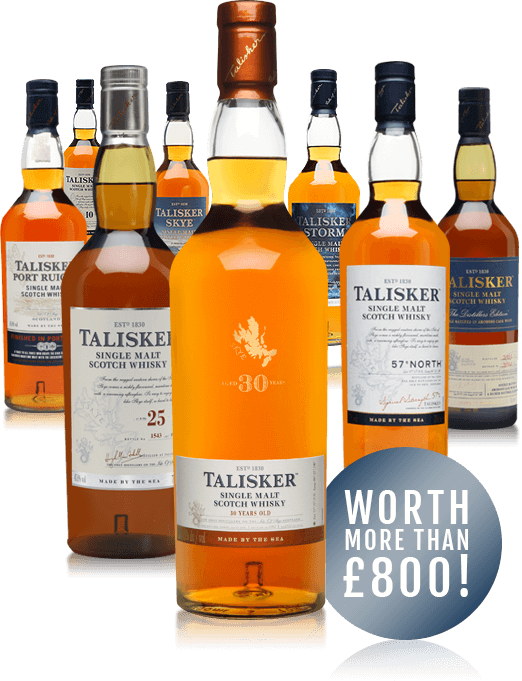 TO ENTER
SIMPLY
BUY
A BOTTLE OF
TALISKER
18 YEAR OLD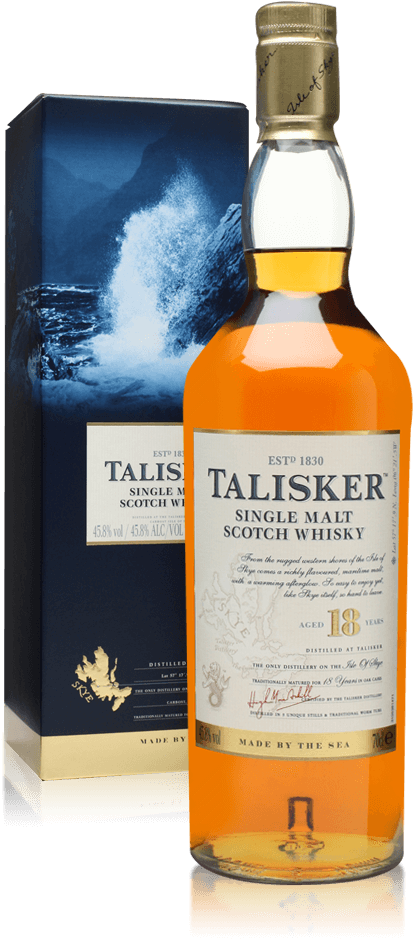 Buy Now

►
Talisker 18 Year Old is a classic Scottish single malt, one of the most reliable and dependable whiskies you'll find. The 18 Year Old has that trademark Talisker maritime character, along with a warming peppery bite and succulent fruitiness.
TASTING NOTES
from the Producer
Nose Rich and fruity – Victoria plums, greengages, dried orange peel – with some butterscotch and rum toffee and a thread of smoke behind. The smoke soon advances into the foreground and the toffee note is joined by a light mintiness. With water, maritime characteristics emerge – dry boat varnish, edible seaweed. Still sweet; now with notes of iodine and the smokiness of an unstruck match.
Body Full. Pleasant, smooth.
Palate Sweet in front, then more assertive, with a whiff of smoke. The overall effect is warming. The development is towards smoke, coal-tar and toffee.
Finish Medium length. Talisker's characteristic chilli 'catch' in the finish is subtly present in the aftertaste.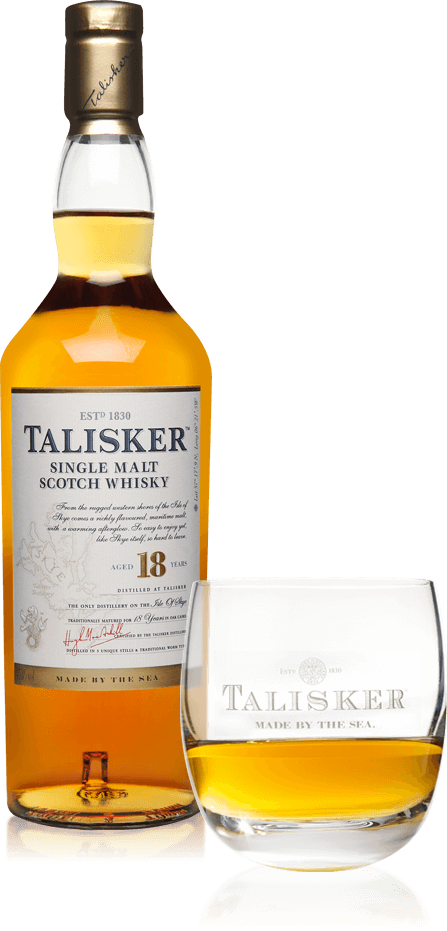 A 70CL BOTTLE OF EACH OF THE FOLLOWING
ABOUT
THE DISTILLERY
Founded in 1830, Talisker is one of the best-known whisky distilleries in Scotland. Part of Diageo's Classic Malts series, it is one of the company's most important brands, famed for its intense, smoky and peppery style.
There have been a number of new releases over the past few years, but the 10 Year Old remains a benchmark among Scottish single malts. Its home is Carbost on Skye.
TERMS & CONDITIONS
entrants must be legally allowed to purchase alcohol in their country of residence to enter
one entry per person
only purchases from The Whisky Exchange website are eligible
purchases of the following product will be eligible for entry into the draw:
eligible purchases made between 16 May 2016 and 11.59pm on 27 June 2016 will be entered into the draw
one person will win 70cl bottles of
and
the winner will be notified after 27 June 2016
no alternative prizes are available
for full TWE terms and conditions, please click here
Other terms and conditions may apply.
Promoter: The Whisky Exchange, Elixir House, London NW10 7SF.