Jack Daniel's Monogram
Bot.2004
75cl / 47%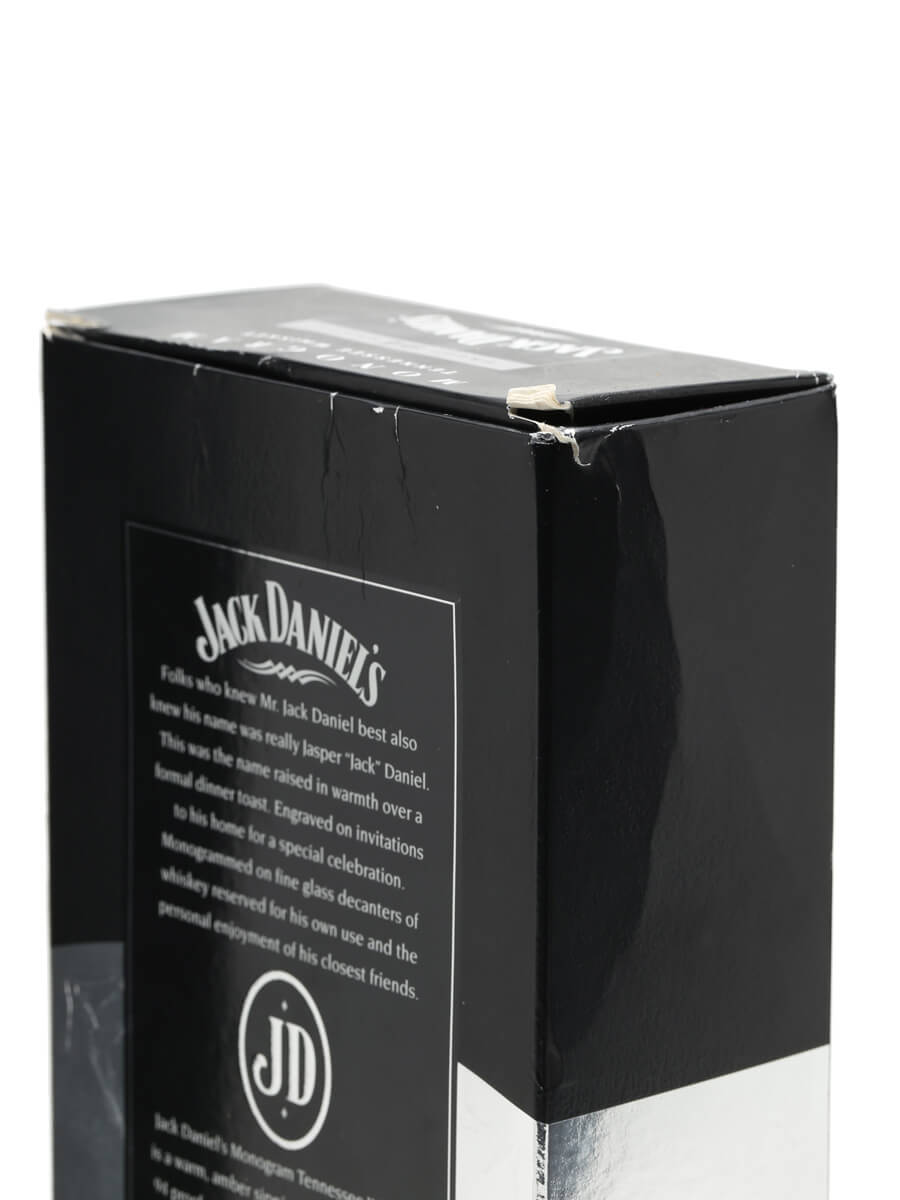 FREE UK Mainland standard delivery
In Stock
£650
£541.67 ex VAT
(£866.67 per litre)
Estimated Delivery
Express delivery

(Choose a day)

From £6.95

Standard delivery

(UK Mainland)

Free

Click & Collect

(Mon-Fri 10am - 5pm)

Free
Rare, unusually-shaped high-strength bottling in a natty leather case. This was redesigned in 2004 for the Asian Market.
Jack Daniel's Monogram
Bot.2004
Customer Reviews
Reviews (34)
Reviews
5

It's really really great

5

I bought two of these several years ago, drank one and kept one. Beautiful tasting whisky.

4

Back in 04 I managed to secure two of these precious bottles for the sum of 80 quid. At the time I thought it steep but I liked the bottle design. I drank one back in 05, and I remember it been really nice, but I put the 2nd one at the back and bottom of the cabinet and forgot about it and glad I did. I don't intend to sell but when the times right I'm going to drink it. That's what whisky (whiskey) is made for and we can't take it with us.

5

Bought 3 of bottles consumed one it was great best whiskey I have ever tasted.

5

Still have my 2004 unopened, bought on the way out of SFO...glad I kept it...not for the hike in monetary value...but instead for its apparent rarity...
Good To Know
How we pack
Eco-friendly Packaging

Our boxes are made of 100% recyclable cardboard. Our special polystyrene packing chips and even our plastic bubble wrap are made from recyclable materials.

Flexible Delivery Options

We deliver to countries all over the world – including Christmas Island! You can also select express delivery, or pick a specific delivery date, at checkout.

Packed With Care

Our experienced warehouse team take great care with every order. As specialists in glass packaging they ensure that your items stay safe and secure in transit.

14-Day returns policy
We want you to be 100% happy with your order and it is our aim to ensure that all products supplied to all customers arrive in perfect condition. You have the right to cancel your order at any time without being charged for the goods ordered within 14 days of purchasing (other than for perishable or personalised products or those products that have been specified as non-returnable).