Bollinger
Champagne & Sparkling Wine
Highly regarded around the world, Bollinger Champagnes are full-bodied, rich and toasty, underpinned by a tempting fruitiness and refreshing character.
Bollinger and James Bond
The world's most famous secret agent has long been associated with Bollinger Champagne. It made its first appearance in the 1973 007 film Live and Let Die, and has been featured in every James Bond film since.
Storing and Ageing Bollinger
Bollinger, like all good Champagne, will age for many years, developing wonderful complexity and maturity. It's sensible to store Champagne bottles horizontally, not vertically, to prevent the cork from drying out (which could let in oxygen), and also to keep them out of direct sunlight.
Rosé Champagne
Bollinger Rosé Champagne is a hugely popular new addition to this iconic Champagne house's range. This is a rich, fruity wine, packaged in a sleek gift box – the perfect romantic gift.
The Special Cuvee
Bollinger's classic, iconic Champagne, and recognised all over the world. Bollinger Special Cuvée is a toasty and round style of Champagne, and superb value for money.
Bollinger La Grande Année
Bollinger La Grande Année is only made in exceptional years, and reflects the quality of a particular vintage. It's matured in Bollinger's own cellars for double the usual length of time, adding waves of complexity and nuance.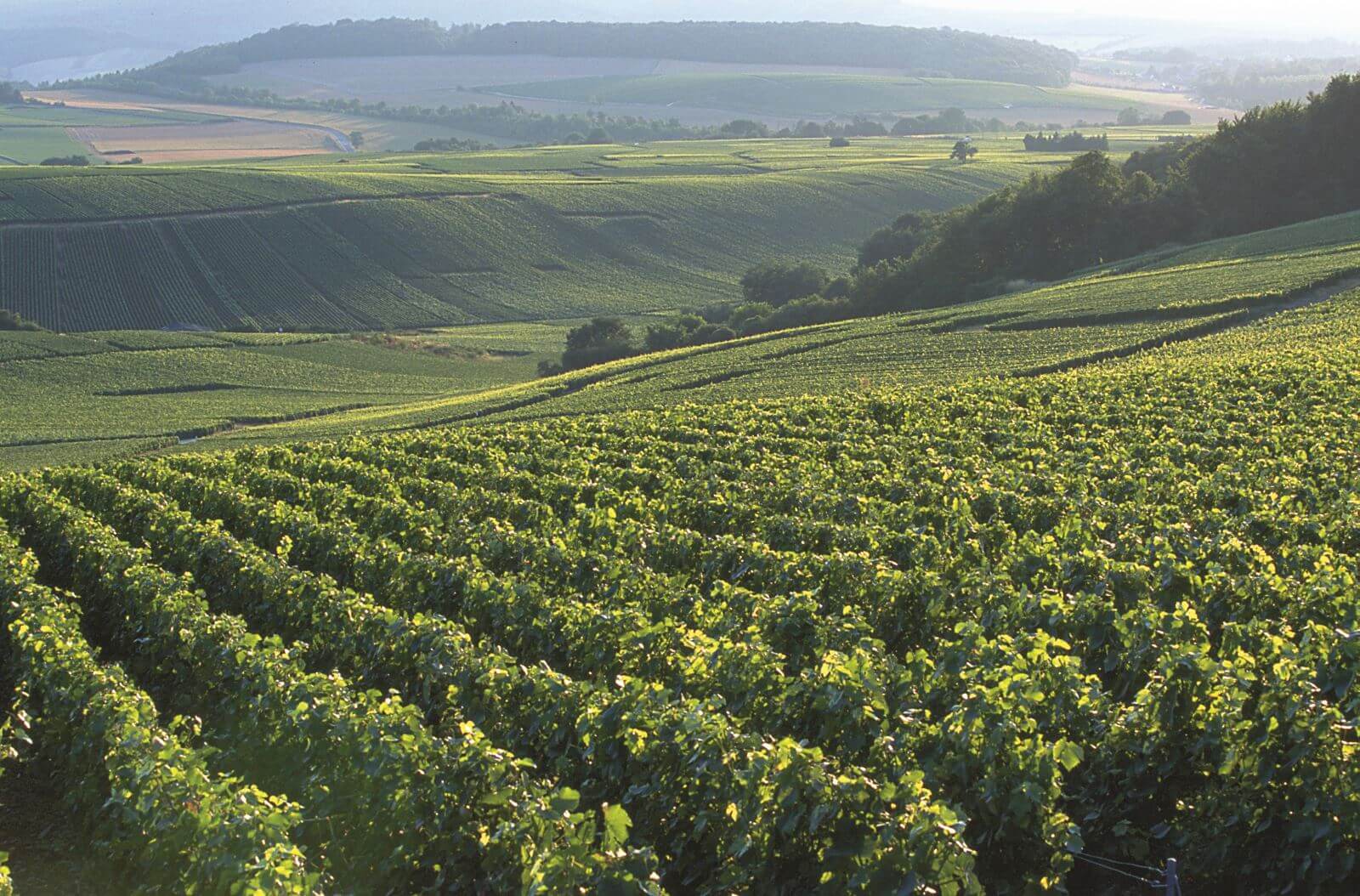 The view of Bollinger's vineyards.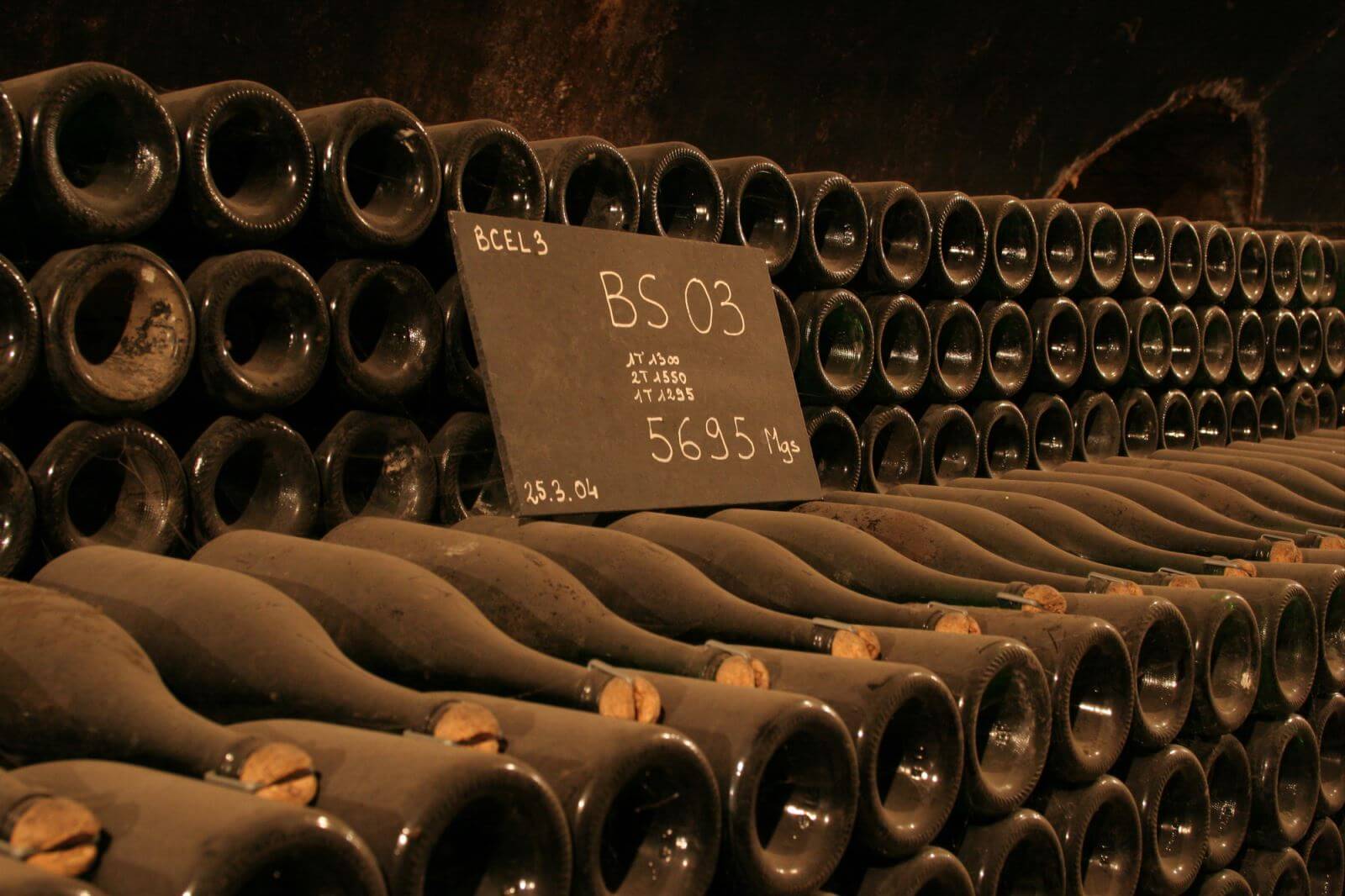 Vintage bottles of Bollinger Champagne, ageing beneath the estates.
Close
Price Range
Type
Style
Vintage
Size
Food Pairing
Grape Variety