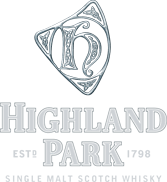 WIN
A bottle of the legendary
Highland Park 1976
Worth £2,500!
Highland Park Prize Draw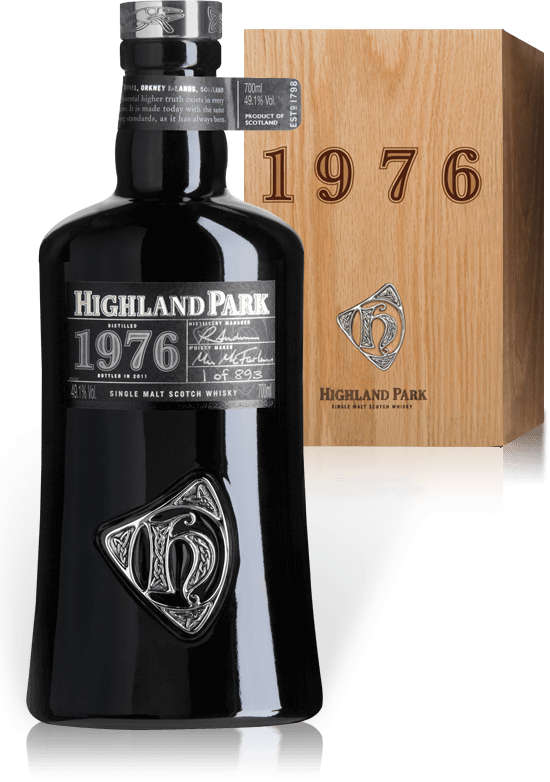 Simply BUY A BOTTLE of sherried
HIGHLAND PARK DARK ORIGINS by 19 August and you'll be entered into a draw to win a bottle of Highland Park 1976 worth £2,500!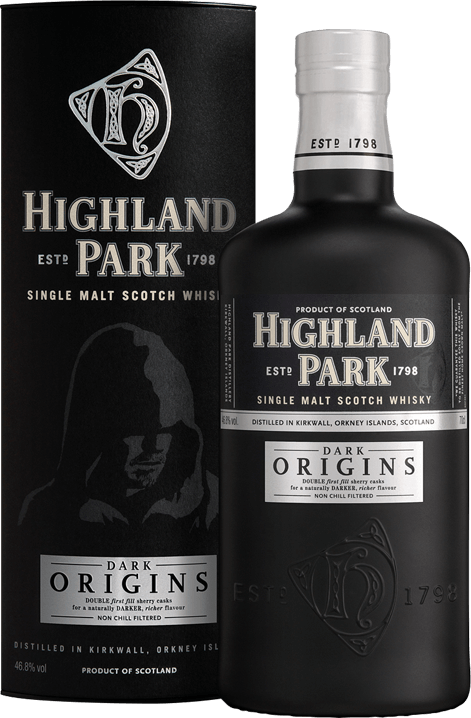 Highland Park
Dark Origins
Single Malt Scotch Whisky

70cl | 46.8%
Fetching Price
Web Exclusive Price
Highland Park Dark Origins is solely matured in sherry oak, with 80% of the whisky coming from fresh sherry casks. These have given the whisky a dark and chocolatey character, with dried fruit and cherries, while the remaining 20% of the spirit, matured in refill casks, has mellowed, creating a rich and gently smoky backbone.
An excellent combination of deep sherry-cask flavour and Highland Park's distinctive peat smoke – one to tempt any whisky fan.
Tasting Notes
Nose: Sherried spice and ripe bananas combine with roasted hazelnuts and baked apple.
Palate: Well-balanced, dry peat at first mellowing out to maraschino cherries, warm dark chocolate entices the palate.
Finish: Enduring sweet smoke.
Nose: Initial spiritiness burns off to reveal a swathe of chocolatey notes (both milk and dark) combined with cherries, toffee and hints of butterscotch.
Palate: The dark chocolate is more prominent with black-pepper spice and hints of fig, prune and orange zest. There's a whack of smoke running through the centre with sweetness at either side.
Finish The chocolate slowly dissipates to leave the sweet smoke.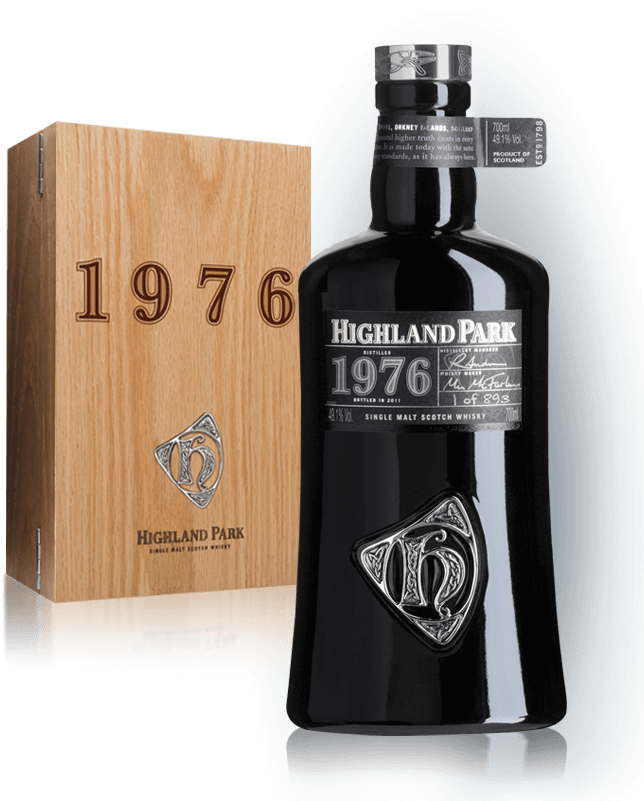 Highland Park
1976 Orcadian Vintage
Single Malt Scotch Whisky

70cl | 49.1%
The Orcadian Vintages are the pinnacle of Highland Park's whisky range, highlighting whisky distilled in 1964, 1968, 1970, 1971 and 1976. Very hard to find and sought out by whisky connoisseurs and collectors alike.
Priced at £2,500 a bottle (when you can find one), the 1976 has been aged for around 35 years, predominantly in American oak casks. It was produced at a time when Highland Park's spirit was peatier, adding in layers of old smoke that complement the fresh fruit from the casks, while never losing the distillery's characteristic floral, Orkney-peat notes.
1976 ORCADIAN VINTAGE TASTING NOTES
Nose: Light, fresh fruit such as melon and mango, freshly cut resinous wood. A wonderful butter hint arrives late then the classic heather sweet note.
Palate: Very floral to start, reminiscent of the heather fields of Hobbister Moor in bloom, marzipan and coconut, and ending in a honey-coated almond.
Finish: Lingering notion of balance between wood and cream, neither in the ascendancy, smooth violet softens the finish.
TERMS AND CONDITIONS
The Prize:
a bottle of Highland Park 1976 Orcadian Vintage
shipping of the bottle
The prize does not include any customs or import fees for winners outside the UK
Requirements:
entrants must be of applicable minimum drinking age in their country of residence in order to enter
one entry per person
only purchases from The Whisky Exchange website are eligible
purchases of the following product will be eligible for entry into the draw:
Highland Park Dark Origins
eligible purchases made between 8 July 2015 and 11.59pm BST on 19 August 2015 will be entered into the draw
the winners will be notified after 20 August 2015
no alternative prizes are available
Promoter: The Whisky Exchange, Elixir House, London NW10 7SF
For full TWE terms and conditions, please click here. Other terms and conditions may apply.