Nikka Pure Malt Black
Notepad and Pencil Set
Japanese Blended Malt Whisky
50cl / 43%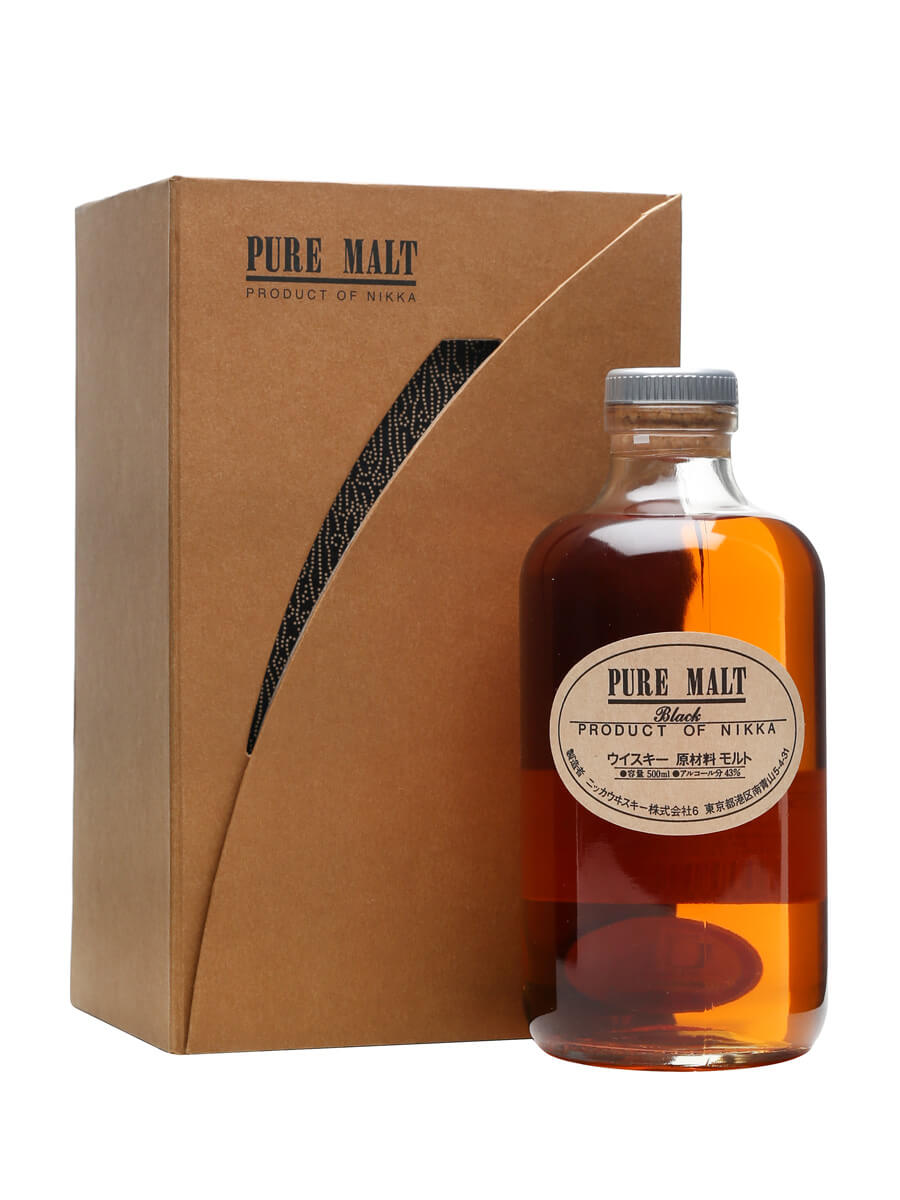 Not Available
This product is currently out of stock
Enter your email address below to be notified when this product is available.
Nikka Pure Malt Black is a storming example of what Japanese whisky is truly capable of. A previous batch was awarded a massive 95 points by Jim Murray in his Whisky Bible. This gift pack also contains a notepad and a pencil, for you to make your own notes.
Customer Reviews
Reviews (1)
Reviews
5

Another great whiskey from Japan and Very drinkable. although not as good as the hibiki 17 I have, for its price it's a great buy and a good one to have in the collection and that I'll purchase again.
Good To Know
How we pack
Eco-friendly Packaging

Our boxes are made of 100% recyclable cardboard. Our special polystyrene packing chips and even our plastic bubble wrap are made from recyclable materials.

Flexible Delivery Options

We deliver to countries all over the world – including Christmas Island! You can also select express delivery, or pick a specific delivery date, at checkout.

Packed With Care

Our experienced warehouse team take great care with every order. As specialists in glass packaging they ensure that your items stay safe and secure in transit.

14-Day returns policy
We want you to be 100% happy with your order and it is our aim to ensure that all products supplied to all customers arrive in perfect condition. You have the right to cancel your order at any time without being charged for the goods ordered within 14 days of purchasing (other than for perishable or personalised products or those products that have been specified as non-returnable).