Personalise Your Peat
You can now personalise an Elements of Islay bottle for free. Peat is a superb marriage of smoky single malts that embodies the island's character. Simply choose a label and stamp, and enter a message to create a memorable gift.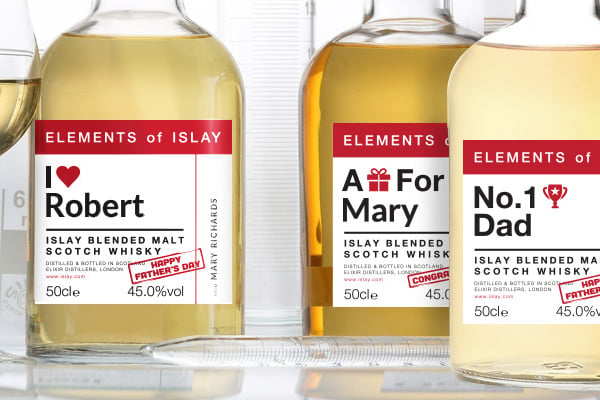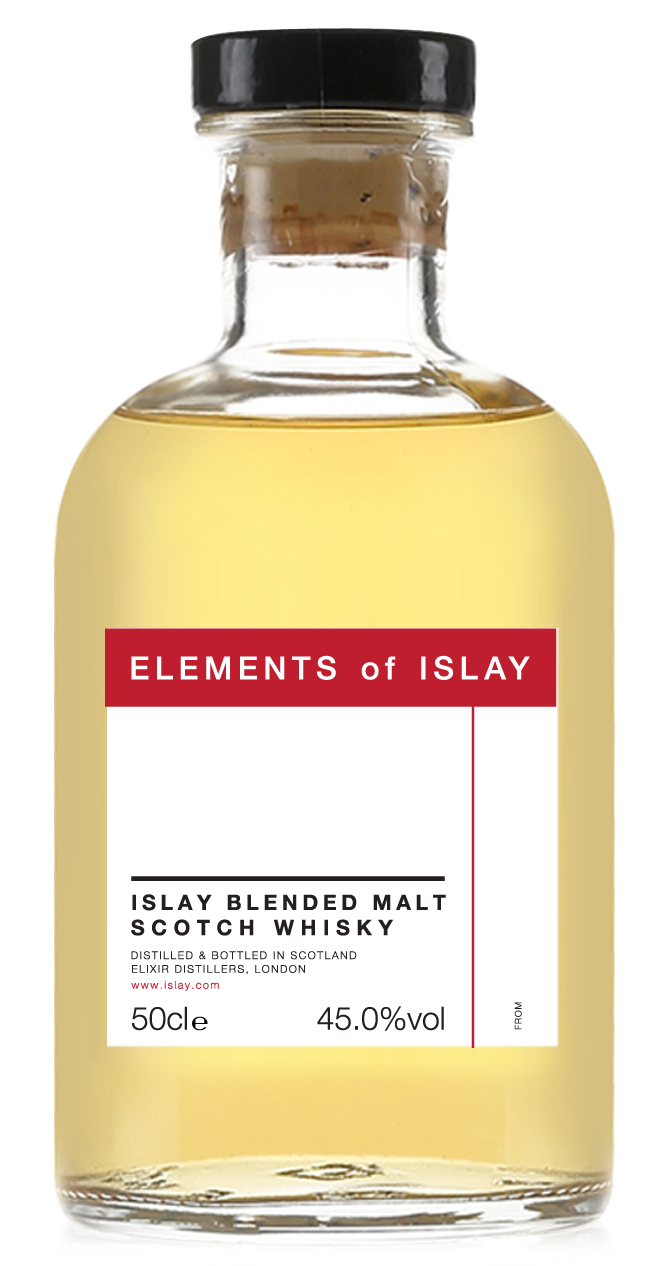 Personalise Your bottle

Islay Blended Malt Scotch Whisky
Fetching Price
Fetching Price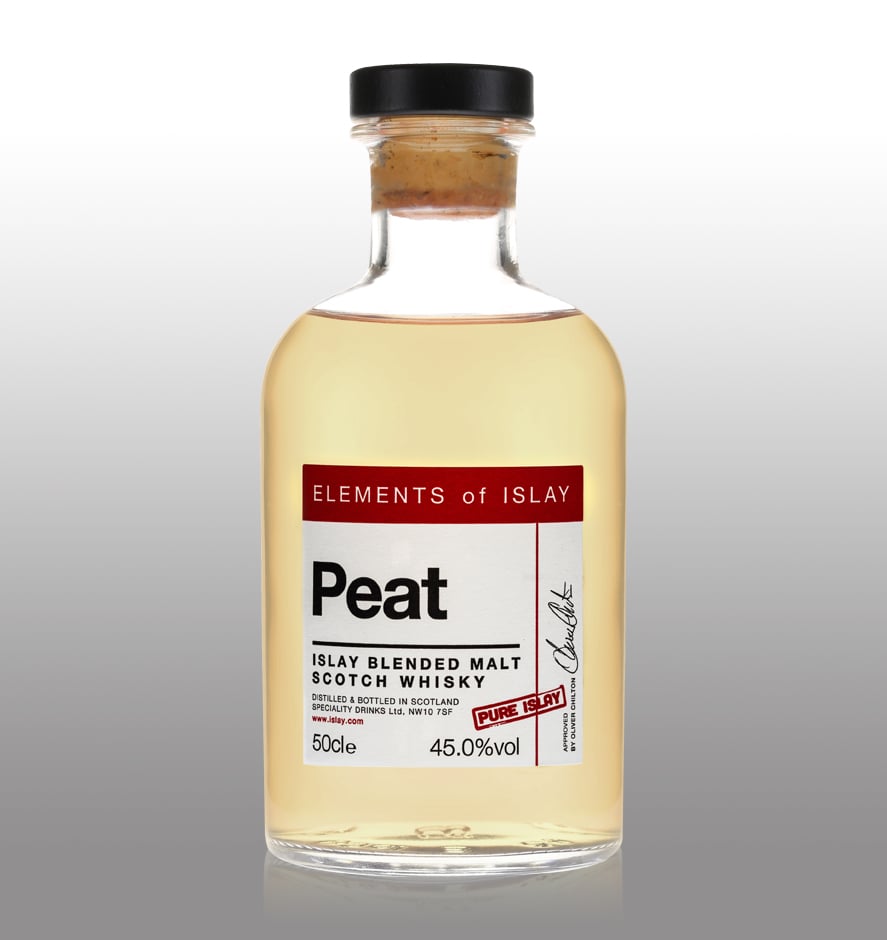 Tasting Notes
By The Whisky Exchange
Nose

Orange peel and thick-cut bacon are entwined on a bed of seashells, while coal smoulders in the background.

Palate

Hickory smoke is drizzled with salted caramel and dark chocolate, while hints of lapsang souchong tea also emerge with time.

Finish

The initial torrid rush of sea spray, sweet oranges and plump baked apples fades, leaving the comforting marriage of heavy smoke, truffle salt and sweet spice behind.

Style

Character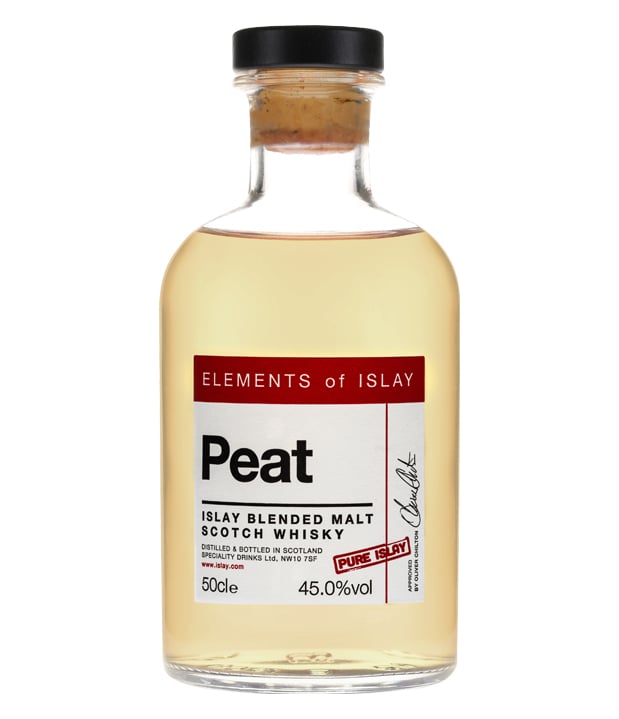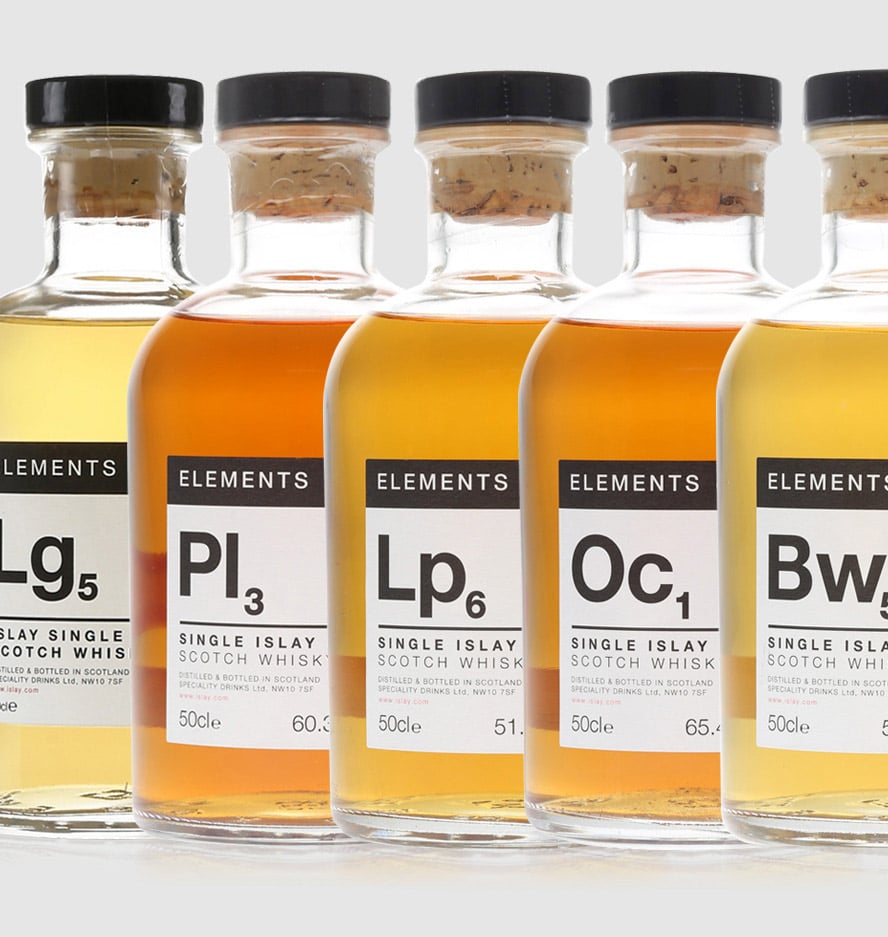 About Elements of Islay
Elements of Islay is a range of iconic small-batch whiskies, celebrating the diversity of flavour that make Islay malts so special. Each laboratory-style bottle is distinguished by a symbol that denotes the distillery and batch number.
Peat is a marriage of Islay single malts that was created as a loving tribute to the island's bold, uncompromising style. It combines heavy, smoky notes from the south with a fresher, medicinal character from the north. Drink it with friends, mix it in cocktails, or simply sip for a taste of Islay.