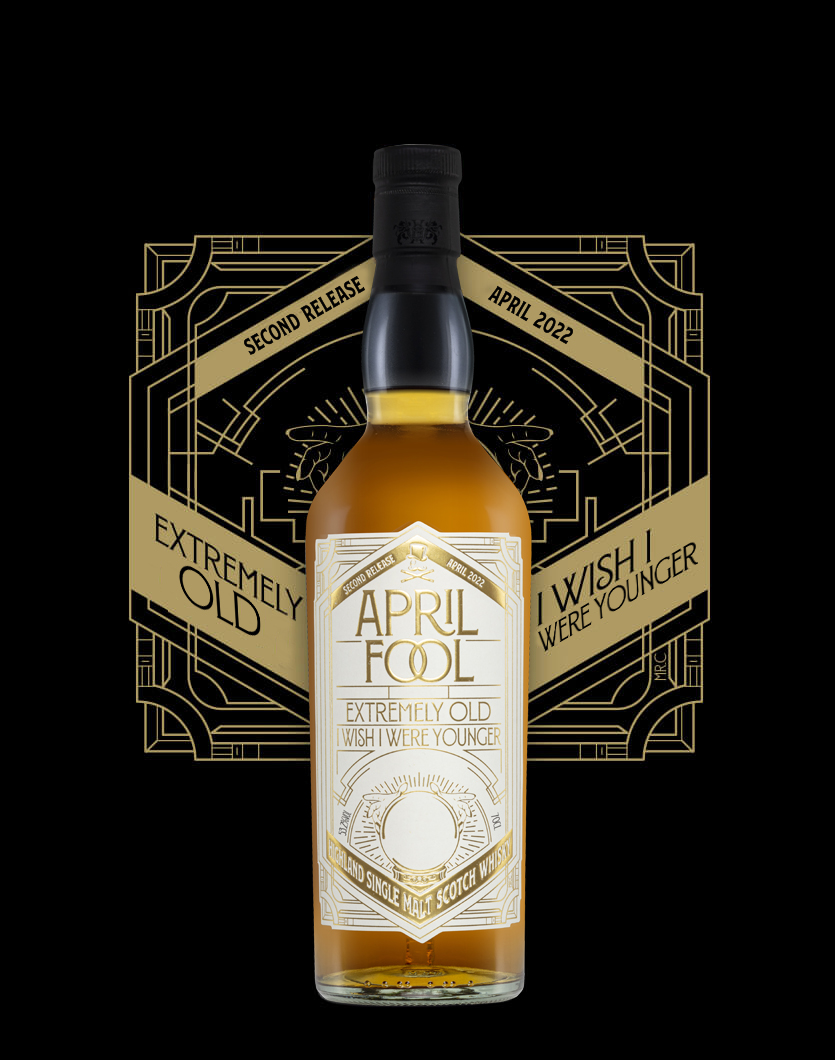 Highland Single Malt Scotch Whisky
70cl / 53.2%
Our April Fool's 2022 special release is wise beyond its years. Distilled at Ardnamurchan under the watchful eye of the Adelphi Distillers team, this five-year-old whisky combines centuries of tradition with modern whisky making to create a fruity dram, run through with a gentle seam of peat smoke. The whisky's details are hidden on the label, only revealed when you shine a UV torch on them – April Fool!
Limited Edition

(Maximum 2 per customer)
Out of Stock
Sorry that you missed out on our April Fool's bottling. Don't worry though – more of our exclusive whiskies are available below.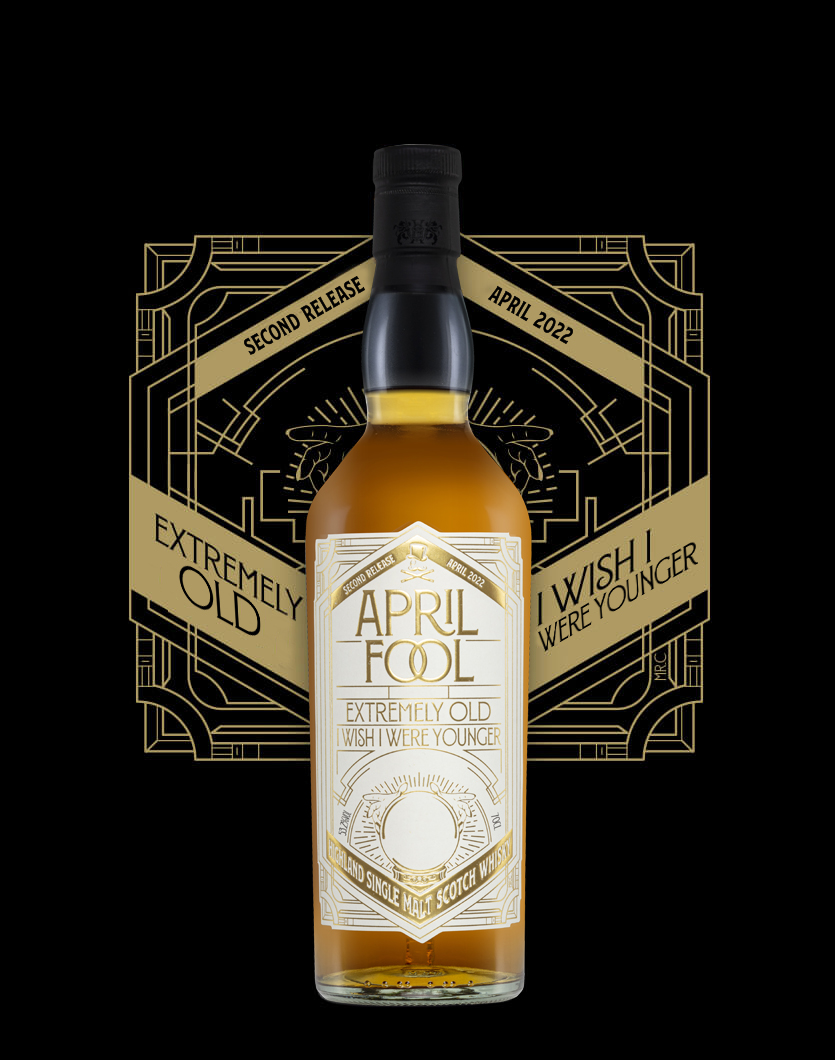 About
April Fool's 2022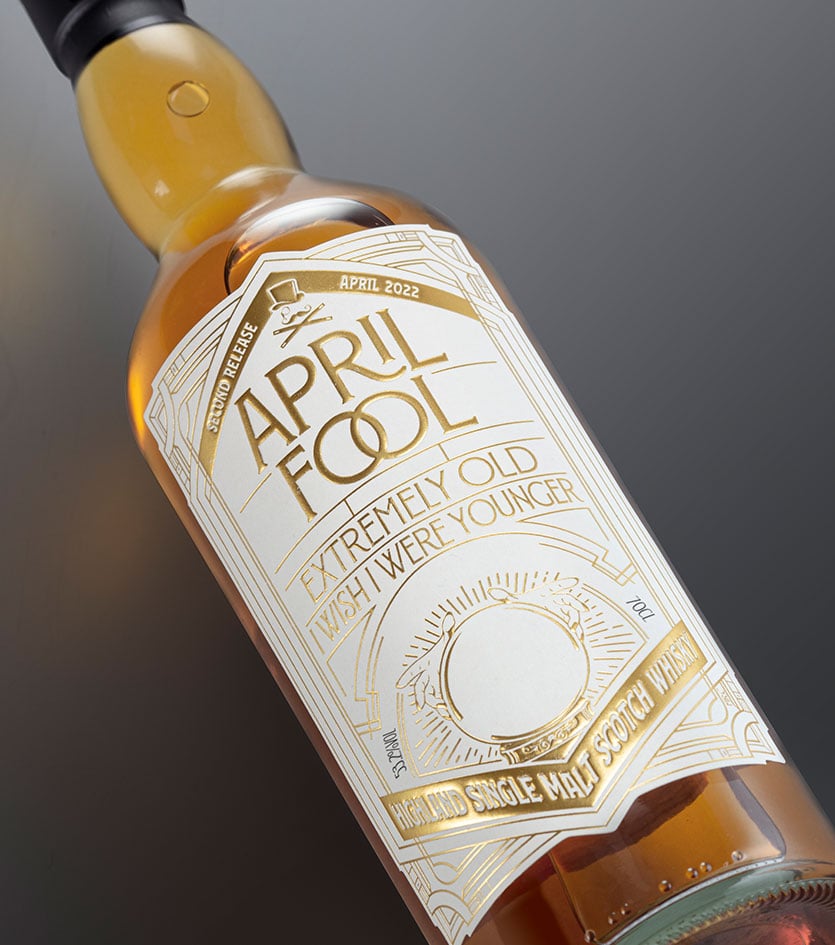 To celebrate April Fool's day, we have released this small-batch, 5-year-old whisky from Adelphi's Ardnamurchan distillery.
We worked with Alex Bruce – descendant of Andrew Usher, the father of modern blended whisky – to select five casks, bringing together old-fashioned smoke with bright, unpeated spirit to create a truly modern whisky.
The distillery is one of the most up-to-date in Scotland, marrying traditional production with green technology to create the country's most sustainable operation.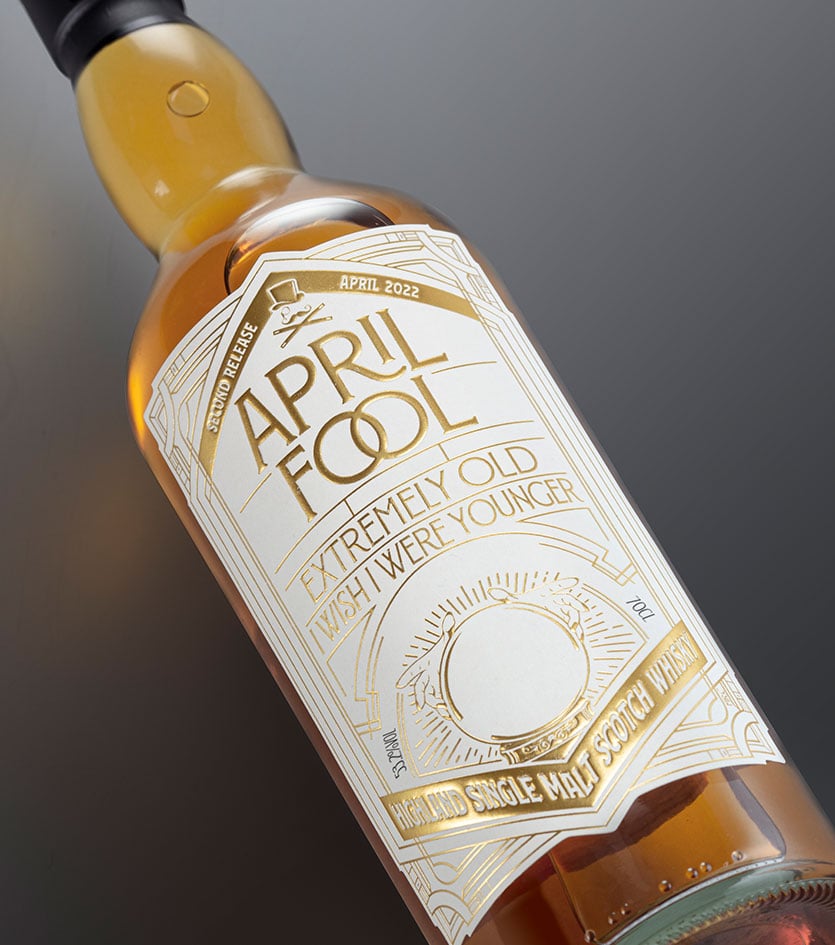 Torch
onTorch
off
Tasting Notes
Billy Abbott, The Whisky Exchange

Nose

Apples, oranges and freshly polished leather shoes. A curl of smoke winds out of the glass, followed by chocolate, earthy forest floors and a touch of gummi bear fruitiness. Hints of farmyard and gravel sit behind, along with black pepper and strawberries.

Palate

Apple and banana covered with a thick layer of rich peat smoke and a sprinkling of barrel char. Milk chocolate and cocoa nibs poke through the smoke, along with dried mango, sultanas and a handful of dates. Gentle peppery spice – white pepper and cinnamon – builds, with a touch of orange and lemon jelly.

Finish

Cocoa nibs and leather slowly fade to reveal toffee apples and light fruitcake.
Style
Body

Richness

Smoke

Sweetness
Character
Black Pepper

Apple

Smoke

Dark Chocolate

Leather

Sultana