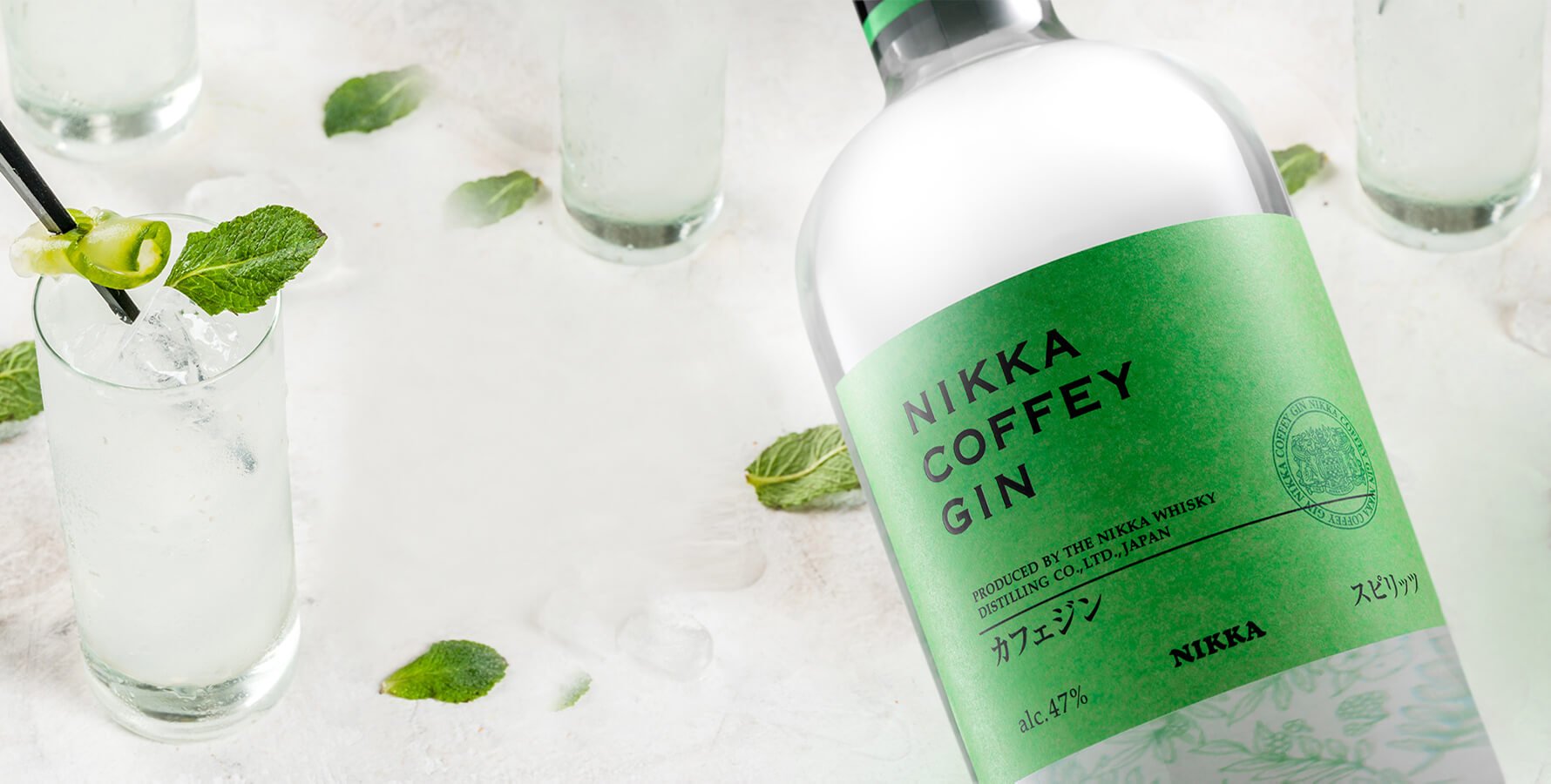 Japanese Gin
Fetching Price
Fetching...
While Nikka is better known for its incredible range of whiskies, it has also been making vodka and gin for the Japanese market for years. Finally, it has produced a new gin for the rest of the world – Nikka Coffey Gin.
Made using rich and mellow spirit produced in the company's signature Coffey stills, the gin is packed with fruity flavour thanks to a recipe that includes exotic citrus fruits: yuzu, kabosu, amanatsu and shikuwasa. The citrus is balanced against tangy apples and spicy sansho pepper, giving the gin a Japanese twist.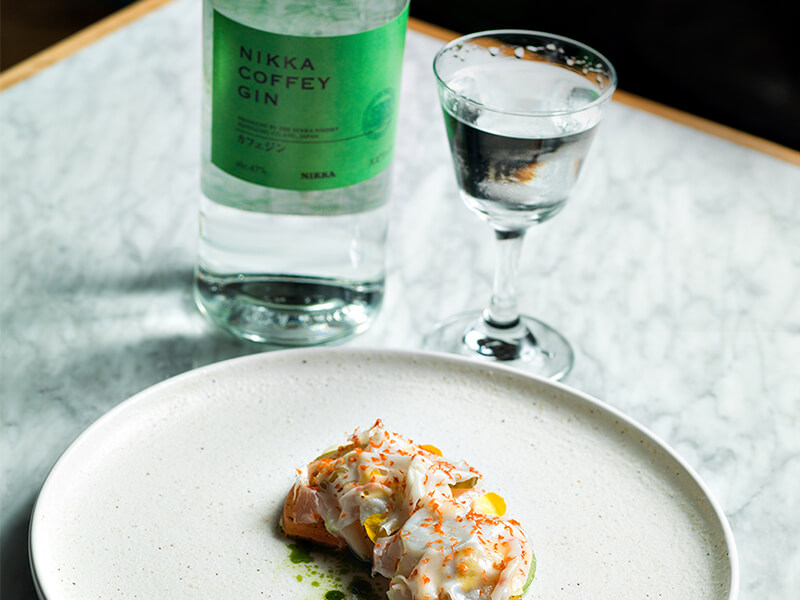 Producer Tasting Notes
Nose Loads of citrus fruit to start – yuzu, lemon zest and rich orange juice. Soft and buttery spice is layered underneath. Citrusy and spicy juniper sits between the two, bridging the gap.
Palate Initially sweet but then the citrus rolls in – layers of fruit, peel and pith. There's an exoticness to the combination, hinting at a tropical fruit salad, but it's grounded by soft spice and earthy juniper.
Finish Spice and citrus peel lead, fading to leave sweet and sour citrus zest.
Comment Intensely citrusy, with a distinctively exotic twist on more familiar gin flavours. It is light and very fresh, but with just enough spice to pull it down to earth.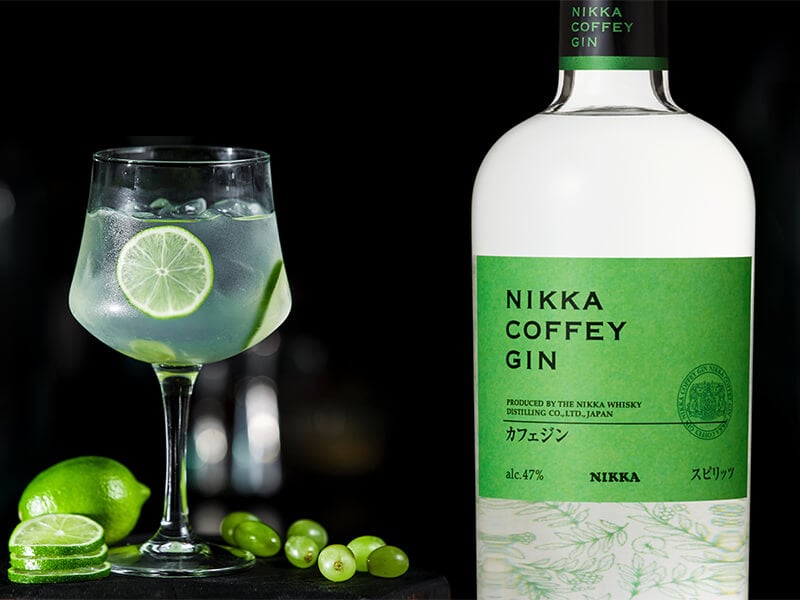 How Nikka
Coffey Gin is made
To make Nikka Coffey Gin, the botanicals are divided into three groups: sansho pepper, fruit, and herbs and spices. The herbs and spices are distilled in a regular pot still, but the citrus and pepper are distilled at low pressure to maintain more of their delicate flavours. The resulting spirits are blended to create the complex flavour profile of Nikka Coffey Gin.
The Coffey stills used to make the spirit are named after Aeneas Coffey, the inventor of the still. They are the style of still that created Scotland's first grain whiskies and started the modern whisky age. Nikka's stills are at Miyagikyo distillery and were imported from Scotland in 1963. They produce a flavoursome spirit that is the perfect base for Nikka Coffey Gin.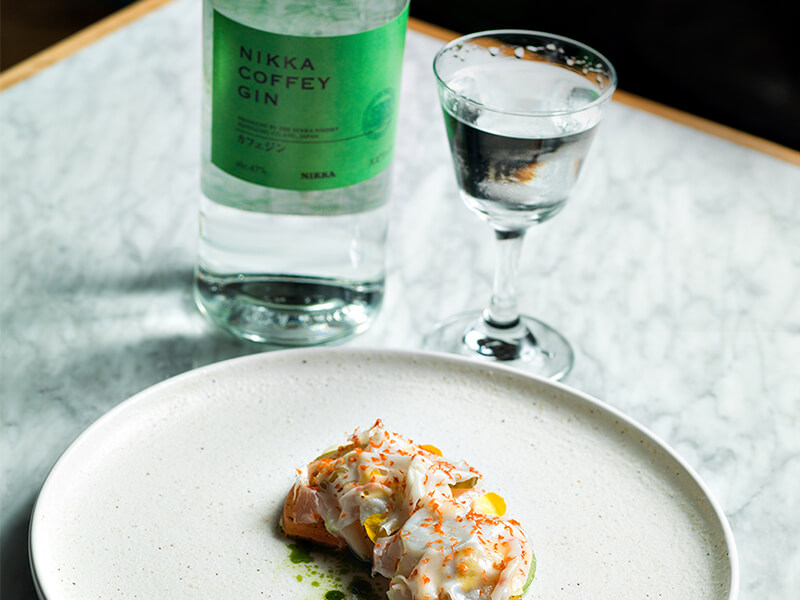 About Nikka
Nikka was founded in 1934 by Masataka Taketsuru, the father of Japanese whisky. He went to Scotland in 1918 to learn how to distil, returning in 1920 to start production at Japan's first Scottish-style whisky distillery. He then decided to start his own company, and built Yoichi distillery in Hokkaido, the part of Japan which he felt was most like Scotland. The company built Miyagikyo, its second distillery, in 1969 and has continued to grow and flourish ever since.
Nikka whisky is now available around the world, picking up awards and accolades wherever it goes. The launch of Nikka Coffey Gin and Vodka is the first time that its unaged spirits have been widely available outside of Japan.
Nikka Coffey Gin Reviews
11 Customer Reviews
Lovely hints of citrus make this gin outstanding

Makes an excellent martini. Superb gin.

NOT A GOOD GIN

Bought this for my wife as she had bought me the nikki Coffey grain whiskey. It is the most unique gin I have ever tasted. Smooth, soft and full of long lasting flavour. 5 star gin...

You need to try this gin – it's amazing

Exceptional gin! Fresh and smooth, highly recommended.

Beautifully Balanced Gin drinkers Gin! Worth every penny.

Excellent!

So different to other gins, the sansho gives it a n amazing all round mouth feel!

Superb

Beautifully zesty with hints of limes and aromatics. A truly great gin.